Nathan Boucaud is the owner of the Youtube Channel named NatesLife. With over 2.5 million subscribers, NatesLife is dedicated to airing witty pranks and contrivances that are Nathan's brainchildren. By visiting NatesLife Channel, you will see Nathan's videos with such titles as 'I Got My Sidechick Pregnant Cheating Prank On Girlfriend,' 'Surprising My Girlfriend With The Best Graduation Gift Ever' and more.
In this post, we are going to be looking at Nathan Boucaud's life to discover background facts that you needed to know about him. We shall be looking at his biography, family life and relationships, including who is his wife or girlfriend (whether present or ex). Then, we shall be considering other facts about the Youtube star.
Who is Nathan Boucaud?
Born on March 1, 1995, in Houston Texas in the United States of America, Nathan Boucaud holds American citizenship and is of the black ethnicity.
Although he was born in America, it was in Trinidad and Tobago that Nathan Boucaud was raised because his family moved there when he was a baby. We do not have further details about Nathan's family, neither do we know where or when he went to school. But there are reports that, during his school days, he was notable for playing pranks on his friends, school mates, and family members. Eventually, after completing basic education, Nathan moved to the United Kingdom and then, to many other countries.
Nathan started his Youtube career started on August 29, 2014, when he launched his NatesLife Channel. He started growing his Youtube audience by chatting with strangers on Omegle, an online chatting platform. He would play witty pranks on those strangers and then, he would post the chats still on Omegle which drew a lot of attention to him. Then, he started posting the Youtube links of his prank videos on Omegle which also began to attract views and subscriptions to his NatesLife Youtube Channel.
Encouraged by the attention he gained on Omegle, Nathan started using another online chatting platform called Chatroulette to expose his Youtube Channel to a wider audience. Reports have it that it was Chatroulette that really exposed his Youtube channel until it started having up to 100 million views on a daily basis.
Family Life and Relationships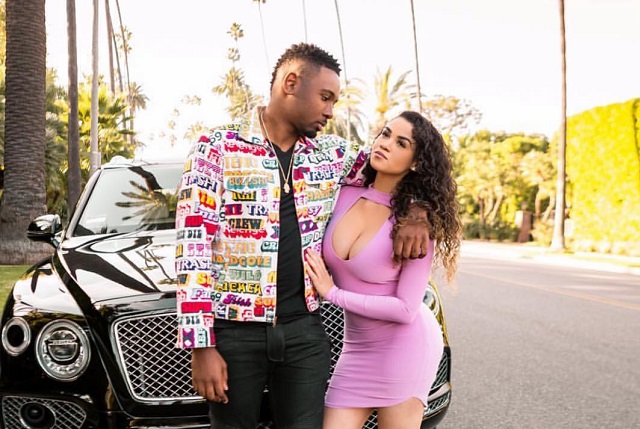 As already said, no specific details are available to us yet on Nathan Boucaud's family of birth such as the names of his parents and siblings. Then, concerning his own generated family, his many fans have been wondering if Nathan is married and who the lucky lady is; nevertheless, they were left with fewer or no answers.
So far, there is not a single report or indication that Nathan Boucaud has ever married anyone. Instead, we have one record of one of his ex-girlfriends, another Youtuber named Ashley Ortega. He broke up with Ashley in 2017. Nathan's present girlfriend is very much Michaela Mendez who goes by the social media moniker 'SheIsMichaela.' Michaela has American and Norwegian roots and is most popular on Instagram and Youtube.
Also Read: Matthew Gilmour – Age, Kids and Facts About Elizabeth Smart's Husband
YouTube Earnings And Net Worth
The only source of earning we can link Nathan Boucaud to is YouTube. According to G2Crowd, a Youtuber earns $9.90 per 1000 views. At the time of writing this post, Nathan's NatesLife Youtube Channel has pulled in 429,545,636 views so far. This means that the YouTube star has pulled in over $4.2 million from his NatesLife Channel, since August 2014 that it was launched.
More so, there is no doubt that his YouTube popularity must have opened up other streams of income for the dude. He has earned lucrative sponsorship deals from big companies and he also rakes in cash from running adverts. Nathan has reportedly made as much as $8 million since his Youtube career debuted. However, he spends a large part of his income on big cars, lavish lifestyles, and more. As of 2019, his net worth has been estimated to be $700,000.
How Tall is He?
Nathan is reported to have a standing height of about 5 feet 11 inches. He has dark brown eyes and black hair as well as a dark complexion. His other distinctive features include his masculine physique and different hairstyles. Also, he doesn't have visible tattoos on his body.