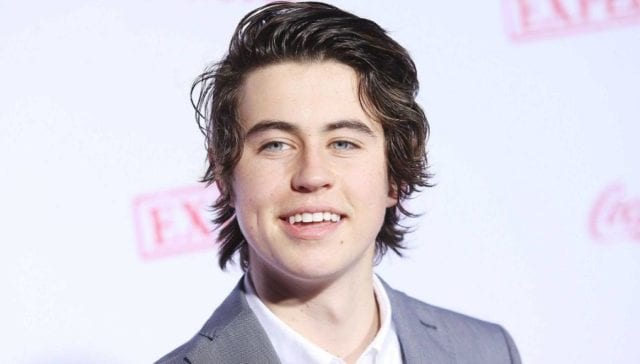 Nash Grier is that young and very cute Vine and YouTube star whose beautiful eyes has sent many ladies into a frenzy too many times. He was born on December 28, 1997, as the second-oldest child to Elizabeth Floyd and Chad Grier. Nash was raised in North Carolina and schooled at Davidson Day School.
Nash began posting funny videos on Vines when it came out new in his freshman year. The videos he posted were mostly comedy related and he was able to get his fellow students to watch them. Pretty soon, he amassed a huge number of fans who never failed to watch whatever he posts, he became an internet sensation.
Soon afterwards, Nash took his internet fame to a whole new level when he joined the touring group Magcon, a Meet and Greet Convention that gives internet personalities the opportunity to meet and interact with their fans. He left the group in 2014 when he felt it was limiting his abilities.
After he left Magcon, 16-year-old Nash Grier took the bull by the horns and moved to Los Angeles with Cameron Dallas who was also a part of the Magcon.
Relationship With Cameron Dallas
In Los Angeles, Nash and Dallas bought an apartment together in order to remain close and pursue an acting career together. From their days at Magcon, Nash and Cameron have come a really long way together. They don't just make money together, they are best of friends. The two stayed in the first apartment they got in Los Angeles for nine months before they got evicted.
They both seem to have similar personalities. In 2015 however, the two had a fight when Cameron wanted to resurrect the defunct Magcon but some of the old members have moved on including Nash. Cameron went ahead and called out Nash on twitter, but the plan never really worked.
Nash Grier's Financial Standing
From when Nash began posting his six-seconds-long looping video clips on Vine in 2013, he has got lots of fan following and his fan base increases with every passing second. Nash has over 12.7 million Vine followers, 4.78 million subscribers on his YouTube channel, 4.8 million Twitter followers and over 9.1 million followers on his Instagram account.
Because of the massive amount of followers he has, Grier's management has confirmed that major brands will pay Grier anywhere between $25,000–$100,000 to advertise their products in his Vines.
More to that, he has come a long way advancing his career into Hollywood and starring in movies like Fullscreen's The Outfield, which premiered on November 10, 2015. This was his first major acting role, and much more were to follow. Among his many endeavours, he directed a music video and appeared in You Get Me with co-star Bella Thorne.
As an actor and an internet personality, Nash is worth the tidy sum of $1 million.
See Also: Timothy Sykes Bio, Reviews, Scam, Girlfriend
Who is Nash Grier's Girlfriend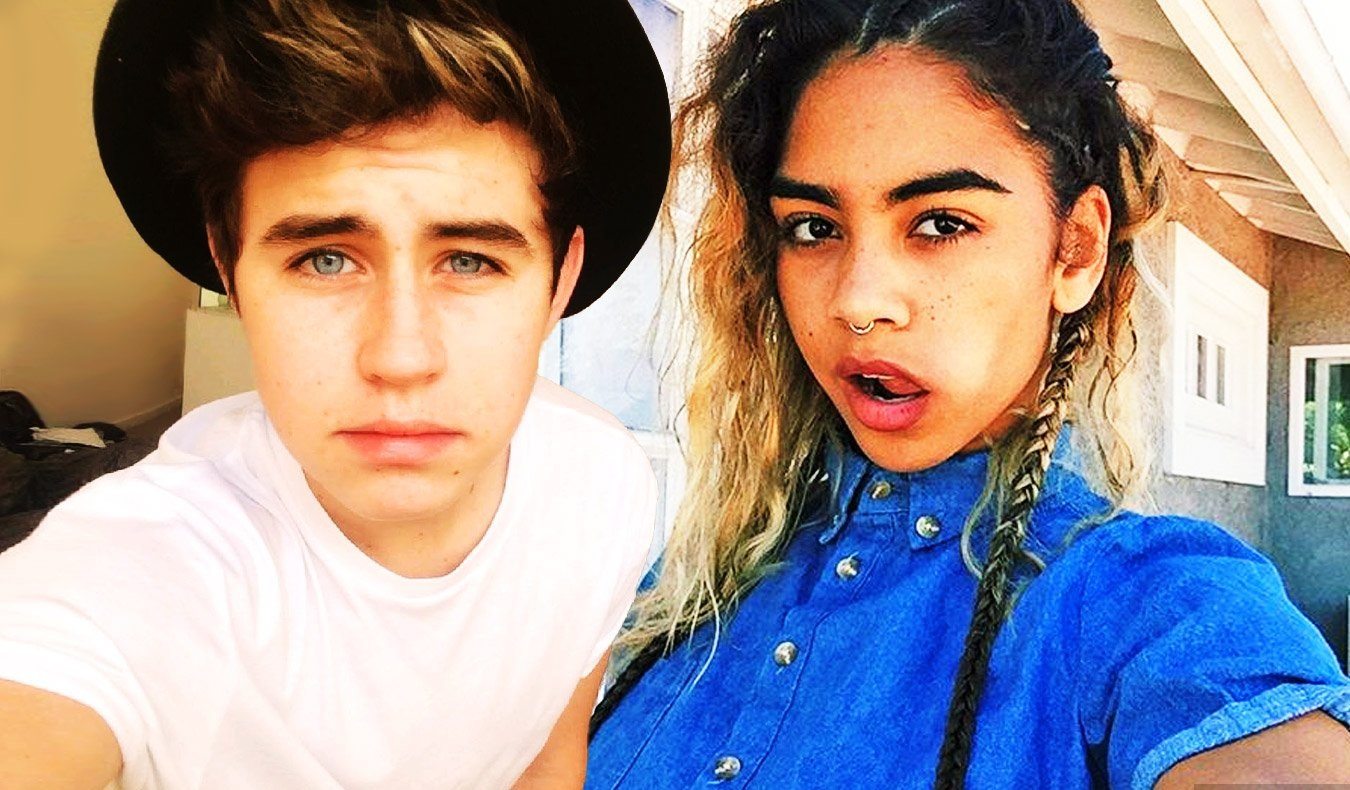 In all his status as a celebrity and a favourite with the ladies, Nash maintained he has no girlfriend and is not looking to hook up anytime soon. According to him, he is married to his career. However, in April 2016, he took to Instagram to announce that he had fallen in love and is dating Taylor Giavasis. The two are expecting their first child.
Now wouldn't you want to know why he felt it should be a secret and how he was able to pull off the secrecy game for so long? Well, here's your answer:
"I've always been told Love isn't something you find – Love is something that finds you…I can definitely say that is the case. This is my best friend. We've been together for over a year now. She's one of the most amazing people I've ever met," expressed Nash.
Since the announcement in 2016, the two have been going rock steady hanging out and posting pictures on social media.
His Eyes, Age and Other Quick Facts 
Full Name: Hamilton Nash Grier

Profession: Internet personality, Actor

Height: 6 ft (1.83 m)

Weight: 75 kg (165 pounds)

Ethnicity: White

Nationality: American

Date of Birth: 28 December 1997 (Age:20)

Place of Birth: Mooresville, North Carolina, United States

Education: Davidson Day School

Marital status: Single

Children: 0

Eye Color: Baby Blue

Fact Check: We strive for accuracy and fairness. If you see something that needs updating,