Throughout hip-hop history, there have been many rappers who have been considered the greatest rapper of all time, and while the crown keeps changing from one generation to another, there are a few names that have remained in the conversation in every generation. One of those names is Nas, a rapper who has been in the industry since 1991 and has over eight multi-platinum albums to his name.
The facts that singles Nas out goes beyond just the success of his albums but also his rap style, his infamous beef with another acclaimed greatest rapper of all time, Jay-Z, and his father, Olu Dara, who is a renowned Jazz musician.
In recent times, his name has also gotten further recognition as a result of its similarity to country rap musician, Lil Nas X, one that has sparked rumors of both of them being related. We go into details about who Nas is, along with answers to questions about his relationship with Lil Nas X. Read on to learn more.
Who Is Nas and Where Is He From?
The world knows him as Nas, but his real name is Nasir bin Olu Dara Jones, born in Brooklyn, New York on the 14th of September, 1973. As a result of his name, Olu Dara, there have been suggestions that Nas is from the Yoruba people in Nigeria but that is very much untrue as he was given the name by his father who adopted the name having taken interest in the culture of the African tribe.
Born to a father who was a musician, Nas grew up in Queens and began playing the trumpet at an early age, graduating to writing his rhymes after a couple of years. He began his music career when he was a teenager, starting under the music name, Kid Wave, and he released his first album, Illmatic in 1994, which was widely considered the best album of the year.
Since releasing his debut album, Nas has gone on to release several other albums, building a discography of over ten albums, several of which have been commercially successful, earning him multiple multi-platinum awards, and various music awards, such as over ten Grammy nominations, BET Hip Hop Awards wins, and a few others.
Other than his music, he has also appeared in some movies and TV shows, such as Belly, Ticker, Hawaii Five-0, Black Nativity and a couple more. He has also produced or appeared in some documentaries, such as The American Epic Sessions, Nas: Time Is Illmatic, and Survival 1, which earned him a Sports Emmy Award.
Who Are His Family Members?
In the over 25 years that Nas has been in the spotlight as a rapper, not much of his personal life has been a subject of public discussion, including details about his family members. However, such a long time in the industry has afforded us a chance to learn certain details, such as the fact he has just one sibling, Jabari Fret.
Jabari Fret is also a musician named Jungle who is a member of the hip-hop group, Bravehearts. Both Nas and Jabari Fret are both sons of their father, Olu Dara, who is a jazz and blues musician. Their mother, Fannie Ann Jones worked in the US Postal Service.
Aside from his immediate family members, other notable family members of the rapper include Yara Shadidi, an actress known for shows like Grown-ish and Black-ish, who is his cousin.
He has also been married the singer, Kelis, with whom he has a son. His first child, a daughter, Destiny was born during a relationship with Carmen Bryan on June 1994.
Is Nas Related To Lil Nas?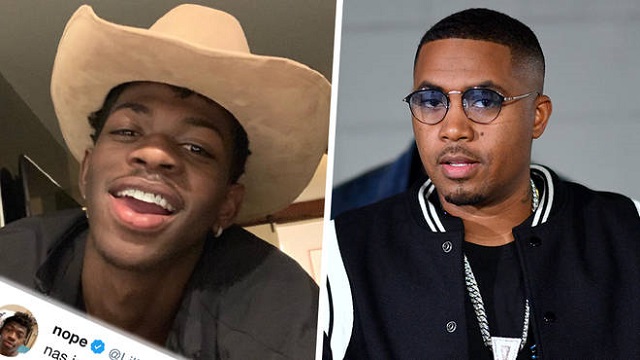 For many who got their exposure to hip-hop via the Old Town Road hit singer, Lil Nas, learning about the existence of Nas has brought suggestions and rumors of a possible relationship between the two, due to the similarity in their professional names.

See Also: TI (The Rapper)'s Children, Family, and Net Worth

However, as Lil Nas' popularity continued to surge, the rapper/country singer has come out to clear the air regarding the similarity between their professional names, stating that he picked it as an internet name as a tribute to the iconic rapper.

It is also established that they are not remotely related, with the Old Town Road rapper real name being Montero Lamar Hill, born in Atlanta, Georgia. Due to the backlash from the similarity in their names, Lil Nas has suggested he will change the name in the near future.

Fact Check: We strive for accuracy and fairness. If you see something that needs updating,