A good number of the celebrities we see today became famous through their work in diverse fields which includes the likes of sports, music, acting, and several other endeavors that are known to garner fans to people who follow those paths. However, we still have some privileged few that tested fame as a result of their association with the rich and the famous. Nancy Shevell fits perfectly into this category, her elevated status as the wife of the Beatles' legend Paul McCartney shot her to prominence overnight and she is still basking in the fame that comes with such high profile marriage.
Like most celebrity spouses, Nancy Shevell is renowned thanks to her partner's fame. Although she may not have a personal claim to fame, not many are aware that she is a shrewd businesswoman who has recorded remarkable success professionally. Like her famous husband, Shevell has overcome challenges both professionally and personally and is now presumed to be presently living her best life. There are many reasons why Paul McCartney's wife's profile should not escape your attention and we have got quite a lot here.
Nancy Shevell was Born With a Silver Spoon
A New Yorker, Nancy Shevell's birth date is recorded as November 20, 1959; however, she spent a better part of her formative years in Edison, New Jersey. Information about her family background and upbringing is all in the open, we know that she was born with the proverbial silver spoon as the daughter of the man who owns New England Motor Freight Myron Shevell and his wife Arlene.
Nancy's family is Jewish and she was brought up accordingly. She is not the only child of her parents but grew up alongside her brother Jon Shevell who later became a vice president and director at New England Motor Freight. Unfortunately, Jon died in 2008 with the cause of death alleged to be the resultant effect of a drug overdose. Her brother's demise was not the only tragedy that befell the Shevell family, Nancy's mom Arlene, had earlier lost the battle with breast cancer in 1991. Nancy Shevell's distinguished family connections still extend to include her second cousin Barbara Walters who is a legend in the field of broadcasting.
Nancy was a very active child who was athletically inclined and played various sports. More so, she was not a regular girl as she would rather have a truck than a doll as a toy. Nancy was actually your typical tom-boyish girl whose interest always ran to boyish things, and she seemed to have the full support of her doting dad who provided those things for her. Besides, her father allowed her to spend quality time at his truck business terminals where she began to develop an interest in their family business.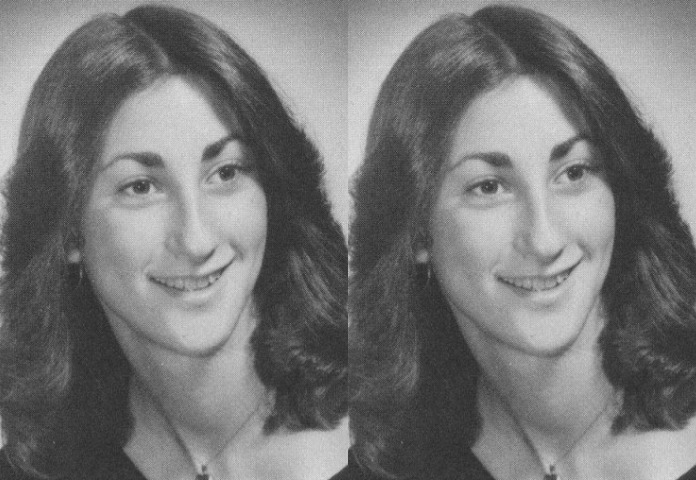 There are no available public records of Shevell's elementary education but according to known facts, she attended John P. Stevens High School where she became part of the institution's all-girl football team thanks to her sporty nature. On the other hand, we have the full details of her tertiary studies; she joined Arizona State University after her high school graduation, bagging a degree in transportation at the end of her studies.
Nancy Shevell Now Runs Her Family Business
Nancy Shevell had a decent upbringing as her dad, Myron owned a trucking company, New England Motor Freight Inc. Nancy's choice of college degree stems from her interest in the family transport company, and she was never daunted by the fact that the business was a male-dominated one. The daughter of Myron became interested in Motor Freight from an early age, but that did not stop her from going to college to acquire the necessary know-how and expertise that the day-to-day running of the business would demand from her. Upon gaining the required knowledge from college, Myron handed over the company's helm of affairs to his daughter.
As expected in any business climate, Nancy Shevell did not exactly have a smooth ride during her early days of running the trucking company. Even with time and loads of experience later, she still had to make a lot of sacrifices to keep the company running on oiled wheels. Regardless, Nancy gave the company a run for their money while serving in different positions and eventually steered the family business to greater heights. In fact, she did not even start from the top; she had to rise through the company's ranks, attaining the enviable position of the vice president within just three years of joining the business. The businesswoman has since been very effective at piloting the affairs of a company that is considered to be best suited for men. In fact, she has not only proved that a woman can do what a man can do, but that a woman can do those manly tasks even better.
She Proved Her Mettle in Transportation Working for the Government
You would be completely wrong if you are one of those who assumed that Nancy Shevell was only able to rise to the rank of the vice president at New England Motor Freight Inc because of her family ties with the founder. Truth be told, the New York-born businesswoman is worth her weight in gold when it comes to the transportation business.
No one can deny the fact that Nancy Shevell has proved her worth in the transportation sector and her stellar records in the family trucking business did not go unnoticed. In 2001, Shevell's business acumen caught the attention of the state government and she was consequently appointed to sit on the prestigious board of New York's Metropolitan Transportation Authority, which is the biggest public transport authority in the state.
Shevell is a Millionaire Several Times Over
With the type of business she is involved in, one would not be so surprised at the amount of wealth Nancy Shevell has amassed over the years, and coming from a privileged background sure has something to do with her current financial status.
Needless to mention that Myron's daughter learned the ropes and took over the reins of her family business from a young age. While she has not disclosed her exact annual salary nor earnings, Nancy has amassed a huge fortune from her business endeavors. She is an accomplished woman in her own right and currently enjoys a net worth estimated at $200 million. This may not be the best we expect to see from Nancy, especially since she is now the third wife of the Beatle's legend Paul McCartney.
She is Happily Married to a Music Legend
It is no news that Nancy Shevell is the woman who has won Paul McCartney's heart. Her stint in the business world notwithstanding, it's Nancy's relationship with the Beatles legend that sprung her to the spotlight. Fate first brought the pair together in the Hamptons, on New York's Long Island. They soon established a romantic connection and for reasons best known to them, chose to keep their romance under wraps. However, their little secret was short-lived which is not a bit surprising. Like most celebrity relationships, Nancy and Shevell's romance was soon noticed by the media and as expected, fans and the general public got to hear of it in no time at all.
Convinced that McCartney is the man she is willing to spend the rest of her life with, Nancy said yes when the singer finally popped the big question. It came to light on the 6th of May 2011 that Nancy and Paul were officially engaged after dating for four long years. The couple then tied the knot at Old Marylebone Town Hall in London on October 9, 2011.
It might interest you to know that the venue for their nuptials was the same place where the famous singer exchanged marriage vows with his first wife Linda Eastman, in 1969. Almost nine years have gone by and Shevell and McCartney have remained inseparable since then. If the couple's frequent vacation photos are anything to go by, then it is safe to say that their's is a match made in heaven. The lovebirds seem to have found true love in each other's arms and are arguably settled in together forever.
Like Her Husband, Nancy Equally Came From a Sour Relationship
It is worthy to note that Nancy and Paul were both fresh from sour relationships when they first met, and it would not be wrong to say that this was one of their bonding factors at the time. The couple shares a common link as they have each been previously married.
For Shevell, she was first married to Bruce Blakeman who was the businesswoman's college sweetheart. After they took their college romance to the ultimate level of matrimony, things began to fall out of place as they eventually took the decision to go their separate ways in December 2008 after staying married for a few years.
Nancy is McCartney's Third Wife
For Paul McCartney, Nancy Shevell is his third marital attempt. The Beatles legend was first married to Linda McCartney, a photographer, and musician. The couple who exchanged marital vows in 1969 remained together as husband and wife until Linda's death in 1998. The singer then moved on and married former model Heather Mills in 2002. McCartney and Mills' union was far from the "until death do us part" type. In fact, their marriage lasted for only six years before it hit the rocks and the couple was forced to officially call it quits in 2008. Paul McCartney's second wife attracted several comments from the media; in fact, one of the most critical comments about her was made by Nancy's relative Barbara Walters who was then ignorant of the fact that her own cousin was already romantically involved with the iconic singer.
Nancy Shevell and Paul McCartney have been married since 2011 and are presumably growing strong together each day. According to reports from Daily Mail, Nancy adopted her husband's vegetarian lifestyle. As former divorcees, the couple has learned some serious lessons from their past relationships and took some precautionary measures before their marriage. Specifically, Shevell signed a prenup before they exchanged marital vows. In other words, the businesswoman will not be entitled to claim any alimony in the event of a divorce. It would appear that McCartney's union with Mills which led to his parting with over $35 million in settlement opened his eyes to the realities of messy divorces and colossal alimonies which the rich and famous have to contend with.
She is a Mother of Five
Although Shevell and McCartney's marriage has not produced any children yet, both parties already had kids from their previous relationships. Nancy has a biological son Arlen who is the product of her union with her former husband Blakeman. Her son who was named after Nancy's deceased mother is a law graduate from Cardozo School of Law with his internship accomplished at the Universal Music Group.
The business woman's marriage to Paul McCartney has made her a stepmother to the legendary musician's children. The singer has four children in all, three came from his first wife Linda and his second wife Heather gave him a daughter. Thus making Nancy Shevell a mother of five.
Other Facts You Don't Know About Lady McCartney
Nancy Shevell is a Cancer Survivor
Nancy Shevell might be presumed to be living her best life yet but not many are aware of the fact that she has suffered some serious health issues in the past. The third wife of Paul McCartney has fought a tough battle with cancer; however, she is believed to have totally recovered from the life-threatening disease leaving family and friends with no cause for worry.
When you consider her family history, especially with her mum dying from the complications of breast cancer in 1991, you would agree that it was really a cause for concern.
She has an Enviable Physique
Judging by her age, it is safe to say Shevell has an enviable physique. She stands tall at a height of 5 feet 10 inches, complemented by bodyweight of 60 kg. Her other body stats which explain her striking figure include bust size – 20 inches, waist size – 27 inches, and hips size – 34 inches.
Rumors About Her Cosmetic Surgery
After she tied the nuptials with the legendary vocalist, some photos surfaced from the yearbook Nancy Shevell's kept during her days at John P. Stevens High School. Those pictures fueled speculations that she may have gone under the knife for cosmetic surgery for her nose. Aside from her nose, the picture also suggested she might have had her teeth straightened and most likely veneered.
How Does She Maintain Her Youthful Appearance?
On the other hand, her youthful appearance has also raised a lot of questions about what she does to maintain it. We learned from a reliable source that Lady McCartney does cycling and weight lifting with her personal trainer named Courtney Pierre at the David Barton Gym on Madison Avenue. For her face, she uses semi-permanent makeup to fill her eyebrows, and every 4 weeks, she does facial remodeling at the Yasmine D'jerradine salon. For wrinkles, she gets botox injections administered by her dermatologist Dr. Ellen Gendler.