The name Nancy Pelosi is one that rings a bell all around the world thanks to her political mastermind, tactics, and achievements. Born in a time when women weren't so relevant politically in the United States, Nancy Pelosi has single-handedly changed the state of things, thus serving not only as a congresswoman but as an inspiration to women all around the world, showing that they can rise above boundaries set by obsolete social structures.
With a political career that has spanned over three decades and counting, having made her first entry into the Congress in the year 1987, Nancy also succeeded in writing her name in the sands of US political history as the only woman to have led the Congress. She currently represents California's 12th congressional district under the banner of the Democratic Party, and what's more, she is also the 52nd Speaker of the US House of Representatives.
How It All Started in Baltimore, Maryland
Nancy Pelosi was born as Nancy Patricia D'Alesandro on March 26, 1940, to her parents – Nancy D'Alesandro (née Lombardi) and Thomas D'Alesandro Jr. in Baltimore, Maryland, U.S.A. She spent her early years in Baltimore, along with her parents and siblings. In addition to possessing American nationality, her parents were of Italian origins and were staunch Catholics. Unknown to most people, Nancy is the only female child and the last of six children of her parents. Her five siblings include brothers – Franklin, Joseph, Nicholas, Hector, and Thomas L. J. D'Alesandro III.
Pelosi's love for politics began at childhood, and her ideologies and beliefs about how the system should work were highly influenced by her parents. Pelosi once revealed that as a child, she was a regular at her father's campaign meetings and events. Meanwhile, her father Thomas was a Democrat who represented Maryland's 3rd Congressional District in the House of Representatives from 1939-1947.
After quitting Congress in 1947, Thomas went on to become the 39th Mayor of Baltimore, a position he held for 12 years. Interestingly, Nancy isn't the only person in her family to have followed in the footsteps of her parents. Her brother Thomas L. J. D'Alesandro III had previously served as the Mayor of Baltimore from 1967 to 1971.
Although there is no knowledge as regards her early educational background, it is a known fact that she had her high school education at the Institute of Notre Dame. While in her early teens, her love for politics became apparent, and during this time, she took out time to ponder how to pursue this dream when she finally leaves high school. When she discovered that her interest was consistently on becoming a politician, she made up her mind to follow this dream.
Upon graduation from high school in 1958, she enrolled at Trinity College in Washington D.C and graduated in 1962 with a Bachelor of Arts in Political science. After graduating college, Nancy contemplated going to law school, but possibly, because she had her sight on politics, she didn't follow up on that career. Consequently, she made an entry into the world of politics.
Tidbits of Nancy Pelosi's Political Career
Being the speaker of the United States House of Representatives is undoubtedly a great milestone for Nancy Pelosi. It is an even greater achievement when taken into consideration that she is the only woman in the United States to hold such eminent position, thus making her the highest elected female as far as the history books of the United States is concerned.
A very witty politician, Pelosi is seen by certain sets of people as a true patriot and an important piece of the current Democratic Party, but to others, she is a dangerous foe who uses her influence to frustrate and alter the decisions of the president to fit her ideologies. Irrespective of whatever your take on Nancy Pelosi is, one thing is certain – she is a darn good politician who would go down in history for her numerous achievements and contributions in helping build a better America. But how did she do it?
Well, Pelosi's journey into politics can be traced back to the 1960s when she served as an intern for the Democrat Senator Daniel Brewster. It was during her time as an intern that she learned the intricacies of what it takes to be a successful politician. Within a short time, she began involving herself in the campaign of Democratic candidates across several levels of government. And due to her loyalty to the party, she soon made friends with party elites like Jerry Brown and Philip Burton.
Her political talent was quickly evident, and she soon became an important member of the campaign team that tried to sell the ''Jerry Brown for president'' agenda to the American people. The highlight of the campaign was Brown's surprise victory in Maryland, which was engineered by Pelosi herself. Despite Brown losing the democratic nomination ticket to Jimmy Carter, there were lots of positives for Pelosi as the campaign added a massive boost to her already increasing political reputation. In 1977, Pelosi was voted as head of the California Democratic Party, and she served in this capacity till 1983.
Despite her contributions in bringing lots of people into office through her campaign strategy, Pelosi had zero intentions of running for an office, but fate had other plans for her. The strings that led to her being elected into congress started playing in 1983, following the death of Philip Burton, who served as a United States Representative of California 5th District. His position was, however, filled by his wife, Sala, who after being diagnosed with colon cancer appointed Pelosi as her successor. She was eventually sworn in on June 2, 1987, after she triumphed over Harry Britt and Harriet Ross in the special election. Since then, Pelosi has been re-elected 17 times with very weak opposition.
Becoming The Speaker of The US House of Representatives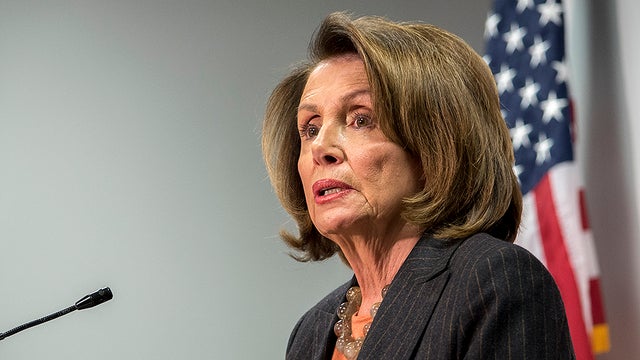 In 2001, Nancy Pelosi broke the status quo by becoming the first woman in US history to be named minority whip, and the following year, she became house minority leader following Dick Gephardt's resignation to run for president. During her time as a minority leader, she used the skills she learned over the years to bring about the changes she wanted. She also became more involved in women's rights and spoke out at various events.
She was also highly vocal in the areas of healthcare, and as such was able to work closely with certain republican representatives that could cross party lines on certain issues, thus making her an important tool to Democrats and a friendly foe to some of her Republican colleagues. However, on January 4, 2007, Nancy Pelosi achieved a great milestone by becoming the first woman in the US and the first Californian to be sworn in as Speaker of the house, after defeating Republican John Boehner of Ohio with 233 against 202 votes.
In her inaugural speech, she stressed the importance of her election as a speaker and its impact on the struggle for female relevance in politics. Despite being the speaker, Pelosi wasn't scared of disagreeing with core members of her party on issues such as the impeachment of George Bush. Such act earned her several thumbs down from members of her party, and in the November 2008 election, she was opposed by Cindy Sheehan (an anti-war activist) due to her refusal to move for Bush's impeachments.
That, however, doesn't mean she was a huge fan of Bush's policies. On the contrary, Pelosi was in strong disagreements with Bush on his decision to send more troops to Iraq, with her penning him an open letter on January 5, 2007, stating how terrible an idea it was, and why such move should be aborted. In November 2010, Pelosi was relegated back to minority leader as Republicans (who gained majority number in the midterm elections) elected John Boehner to replace her.
The year 2019 saw Pelosi once again rise to the position of Speaker as a result of the Democratic Party's huge win in the 2018 midterm election. Since the start of her second stint as speaker of the house, Pelosi has constantly found herself at the top of the news following her usual disagreement with Trump on most national issues such as his request of $5.7 Billion to build a wall across the southern border, his decision to end DACA and tighten the immigration process, among others.
Why She Led Trump's Impeachment
In September 2019, Pelosi with the support of Democrats in the house opened a formal impeachment inquiry on Donald Trump, their case being that Trump withheld military aid to the Ukrainian government pending their willingness to announce a formal investigation into the activities of Hunter Biden (Joe Biden's son) during his time on the board of Burisma, in a bid to score cheap political points against his rival.
Ignoring advice from the opposition and legal scholars that there was no quid pro quo and that a formal investigation would only lead to a waste of tax-payers money, she fired on, and on December 10, 2019, she presented two articles of impeachment, charging President Trump for "obstruction of Congress" and "abuse of power."
On February 5, 2020, a day after Pelosi ripped her Copy of the President Trump State Of The Union Speech, the President was acquitted by the senate of both charges. As stated earlier, not everyone is a huge fan of Nancy Pelosi, but she is darn good at what she does. Among other things she has achieved, Nancy Pelosi has been instrumental to the passage of several landmark bills, including American Recovery and Reinvestment Act, Don't Ask, Don't Tell Repeal Act, Tax Relief Act, Affordable Care Act, and the Dodd-Frank Wall Street Reform and Consumer Protection Act, among others.
See Also: A Walk Through The Maze Of Kamala Harris' Political Career, Net Worth and Family Balance
Nancy Pelosi Married Her College Sweetheart
While Nancy Pelosi is incredibly successful in her political career, the female politician is equally successful in her love life. She is happily married to her college sweetheart and love of her life, Paul Pelosi. She tied the knot with her beau Paul Frank Pelosi at the Cathedral of Mary Our Queen in Baltimore on September 7, 1963.
As the story goes, they first met during their time as students in college and started dating shortly after. Paul is a renowned business mogul who owns and operates Financial Leasing Services, Inc. The consulting firm, based in San Francisco, is into real estate and venture capital investments. Additionally, he also owns large stakes in notable companies like Apple, Facebook, and Walt Disney Co., among many others.
Together, they have five children – Christine, Paul, Alexandra, Corinne, and Jacqueline. In addition to this, Nancy and her husband also have 9 grandchildren. The couple, who are based in St Francisco, continue to enjoy their union and parenthood even as they excel in their respective careers.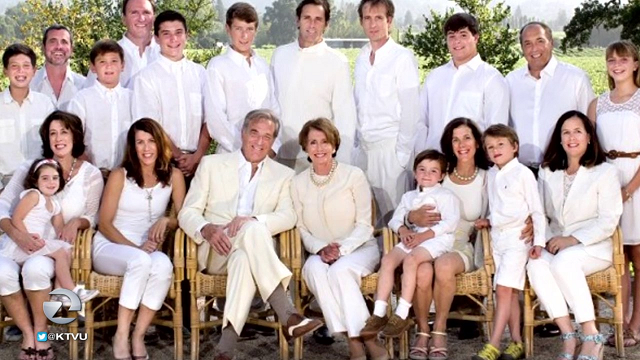 A Look At Her Financial Achievements Over The Years
Undoubtedly, Nancy Pelosi has become one of the unstoppable forces in the US Congress and has become a model for aspiring female politicians in the United States. Since the inception of her career, Nancy has made huge wealth for herself and is currently living her best life. According to the Center for Responsive Politics, Nancy Pelosi is said to have an estimated net worth of $16 million, thereby making her the 23rd richest person in congress, a list she began dominating since 2009.
However, several sources also claim she is worth over $120 million, but these sources seem to lack the much-needed proof to verify their claims. Whatever her net worth is, it is important to note that she made her wealth not only from her political career but also from her husband's various deals in real estate and other business endeavors, including investments in stocks that include Disney, Facebook, Comcast, and Apple.
Reports also show that she and her husband are also said to own $13 million in liabilities that include mortgages on seven properties. Some of their known properties are said to worth $ 14 million, and they include a commercial real estate in San Francisco and St. Helena Vineyard in Napa Valley.