So many famous people are Muslims but their fans had no idea. This is simply because most of them don't rally get fully absorbed in the traditional Muslim  lifestyle and as such, do not adhere to some of the provisions of the religion, especially when it comes to appearance. Such stars have embraced the modern-day fashion and lifestyle, applying makeup, wearing pointy heels, wide-leg trousers, leggings and everything that modern-day fashion entails. The male Muslim celebrities have also abandoned the traditional Islamic wears and have chosen to walk around in English wears. Here are 18 Muslim celebrities that you had no idea believe in Islam.
Mos Def
Mos Def is a famous hip hop recording artist, actor, and a comic. His father introduced him to Islam at the teenage age of 13. The comedian received his Shahada which is the Muslim profession faith 6 years after being introduced to the religion. The New Yorker insists that Islam's single interest is the welfare of mankind. Therefore, the musician became vocal on a number of social and political issues affecting the world including advocating for human rights anywhere in the globe.
Shaquille O'Neal
Shaquille is a former American basketball icon and a people's man. His middle names Shaquille Rashaun mean "little warrior" in Arabic. O'Neal revealed to the world of his faith in 2010 in a YouTube video when he discussed going on Hajj, the annual Islamic pilgrimage to Mecca. He was raised by a Baptist mother and a Muslim stepfather but settled for Islam. He is currently an analyst on the TNT television program Inside the NBA.
Mohamed Ali
The boxing legend whose footprint is indelible in the boxing industry was born in a mixed Baptist and Methodist household. However, Ali metamorphosed into Islam and joined Malcolm X's "Black Muslims."
Gigi Hadid
Gigi Hadid is another famous person who you hardly can tell is a Muslim. The birth name of the stunning fashion model with a toned body is Jelena Noura Hadid. She was born to a Muslim dad who is a Jordanian-American real estate developer. Though the iconic model keeps quiet about her religion, speculations abound that she has a Muslim heritage.
Malcolm X
In the late 40s, Malcolm joined the Nation of Islam. However, in 1965, the then African-American Muslim minister and human rights activist became a burden to the group. For being too vocal against the group, its members allegedly murdered him.
Busta Rhymes
Years after being converted to the religion, Busta Rhymes told the world that his faith truly grounds him in a way he thinks most people should be grounded. It however, seems the hip hop recording artist wasn't really grounded when he tossed out a song called "Arab Monkey". Both British and American Muslim communities frowned at the song and it was even blocked from being played on radio.
Janet Jackson
After singer Janet Jackson and her husband, Qatari billionaire Wissam Al Mana tied the knot in 2012, many opined that she converted to Islam. She has kept a low profile since then and seems to stop pursuing her music career.
Snoop Dogg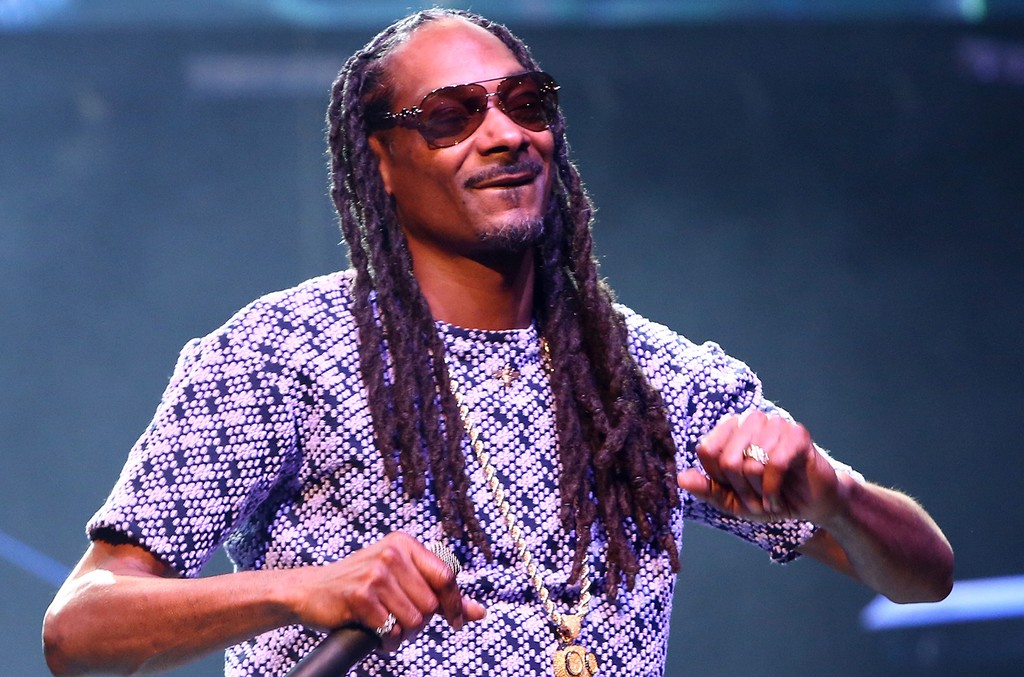 The popular American rapper Islam in 2012. Although he has been a member of the Nation of Islam, he later joined the Rastafari movement and became grounded in the religion.
Ellen Burstyn
Ellen is a talented actress who has won the Tripple Award of Acting (an Oscar, an Emmy and a Ton). She has featured in many movies including The Exorcist or Requiem for a Dream. The star was born and raised a Catholic but she has now has embraced and practices all faith including Sufi Islam, Hinduism, Buddhism and Christianity. She changed to Islam at the age of 30 but she does not like to hint on her beliefs.
Ice Cube
O'Shea Jackson known by his stage name, Ice Cube embraced Islam in the mid 90's. But before then, the actor, rapper, filmmaker, record producer, and songwriter, was linked to the Nation of Islam, a claim which he denied. The celebrity does not go to the mosque too often and dubs himself a natural Muslim. He says his reason is because "it's just me and God. You know, going to the mosque, the ritual and the tradition, it's just not in me to do. So I don't do it".
Dr.Oz
Mehmet Cengiz Oz famously known as Dr. Oz, is actually a Muslim. OZ was raised by a mixed Muslim family. His father's family practised more traditional Islam, while his mother's family were extremely secular Muslims.
Amal Clooney
The human rights lawyer wife of George Clooney is from a Muslim family and is allegedly practising Islam. The British-Lebanese celebrity's father is Druze, a branch of Islam while her mom is Sunni Muslim.
Iman
Born as Zara Mohamed Abdulmajid, the Somali fashion model and actress picked up "Iman" which means "faith" in Arabic. The widow of English rock musician David Bowie after marrying him in 199 is proud of her faith.
Zayn Malik
Malik is Pakistani-British and was raised a Muslim. The former member of One Direction, Malik upholds his heritage by sticking to Islam. However, he has faced strict criticism by conservative Muslims on social media for not stringing along with a traditional Muslim lifestyle.
Read Also: Celebrities Who Can't Stand Angelina Jolie And Her Way Of Life
Dave Chappelle
Dave Chappelle may seem to be an atheist, but in reality, he converted to Islam in 1998. He however, prefers to keep his faith personal and private.
Jemima Khan
Well-known British-Pakistani journalist, heiress, and campaigner was born and raised Jewish. Growing up, she changed to Islam after marrying her now ex-husband Imran Khan, a Pakistani politician and former cricket player. She still practices the faith despite having divorced Imran.
Mike Tyson
Mike became a Muslim in 1992 while he was convicted for rape. But he seems to be an iron-willed believer. He is fully absorbed in the faith and has even pilgrimaged in Mecca. He also married the daughter of a Muslim cleric.