The summer season is regarded as a vacation period for many professionals as well as students. During this time, people either choose to travel to their chosen destination and vacation spots or stay at home to catch up on their favorite movies and TV series. With Netflix taking over the world of cinema and dominating the world, many movie lovers always find something new since it has thousands of programs just a click away. That being said, here are the top 10 movies and TV series you can't afford to miss on Netflix this summer.
10 Netflix Movies and TV Series For This Summer
1. After Life
This black comedy-drama is undoubtedly among the movies and TV series you can afford to miss on Netflix this summer. It follows the life of a man, Tony (portrayed by Ricky Gervais), whose perfect life changed after his wife Lisa (played by Kerry Godliman) dies of breast cancer. He decides to punish the world by saying and doing whatever he likes. But, things would later end up being trickier than he thought when his friends and family try to save the nice guy they used to know.
The first season of the show premiered on Netflix, March 2019 and upon release, it garnered mixed reviews from fans and critics alike. It was rated 71% on Rotten Tomatoes and 8.5/10 on IMDb.
2. Dead to Me
In this Netflix series, a hotheaded widow (Jen Harding) who is searching for the hit-and-run driver who killed her husband (Ted) ended befriending an eccentric optimist (Judy) who isn't quite what she seems. As they bond over bottles of wine, sharing facts of life, Judy tries to hide from Jen a shocking secret which could destroy her life.
This suspense-filled American dark comedy stars Christina Applegate who played the titular character of Jen Harding while Linda Cardellini portrayed Judy Hale. It also has other stars like Sam McCarthy, Max Jenkins, and James Marsden among its main characters. Currently, in its first season, Dead To Me first premiered on Netflix in May 2019 and after its release, it was rated – 87% on Rotten Tomatoes and 8.2/10 on IMDb.
3. When They See US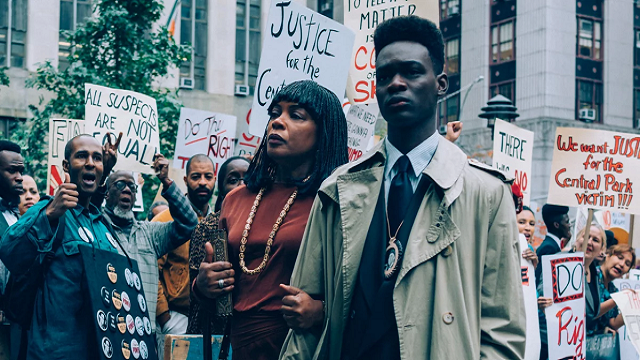 This is yet another thriller you can't afford to miss on Netflix this summer. The American miniseries, which was co-written by Ava DuVernay premiered on Netflix, May 2019. It follows the lives of five teenagers from Harlem who were convicted and prosecuted on charges relating to sexual assault of a female victim in Central Park. After their conviction in 1989, they were exonerated in 2002 and ultimately settled with the city of New York in 2014.
The award-winning miniseries has the likes of fast-rising actors including Asante Blackk, Caleel Harris, Ethan Herisse, Marquis Rodriguez, and Jharrel Jerome, amongst its cast. After its release, Netflix revealed that the series had over 23 million viewers within its first month of release. Rated 96% on Rotten Tomatoes and 9.1/10 on IMDb, When They See Us further notched 7 nominations at the 71st Primetime Emmy Awards as well as 2 nominations at the 35th TCA Awards.
4. Orange Is the New Black
Dubbed as one of the best original shows on Netflix, Orange Is the New Black is a realistic, moving, funny, and progressive show that revolves around our life and the bad decisions we are all destined to make. It is a remarkable series that can make one addicted as hell.
Since it first premiered in 2013, the series has completed six successful seasons, garnered 16 Emmy Award nominations and four wins. Coming back for the 7th season this July, fans will be sure to get the best actions from their favorite stars including Taylor Schilling, Laura Prepon, Michael Harney, and Jason Biggs, among others.
5. Money Heist – Part 3
This is an incredible Netflix thriller that follows eight professional criminals recruited by a mysterious man called The Professor (played by Alvaro Morte), as he plans the biggest bank heist in history. Their goal is to enter the Royal Mint of Spain and print 2.4 billion Euros. To achieve their aim, the team has even days of seclusion, during which they have to deal with elite police forces and 67 hostages in the building.
This crime thriller which was set in Madrid, Spain was created by Alex Pina and it first premiered on Netflix, in May 2017. Currently, in its 3rd season, Money Heist won the Best Drama Series award at the 46th International Emmy Awards held in 2018.  Some of its main cast includes Pedro Alonso, Itziar Ituno, Alba Flores, and Ursula Corbero, among others.
6. The Red Sea Diving Resort
This upcoming biographical drama film is based on Gad Shimron book titled Mossad Exodus. It chronicles the life of international agents (Mossad agents) and Ethiopians and how they use deserted retreat in Sudan as a means to evacuate thousands of Jewish-Ethiopian refugees to Israel in the early 1980s.
A must-watch this summer, this Gideon Raff's movie is set to premiere at the San Francisco Jewish Film Festival on 28th July 2019. Afterward, it will be released in the United States on July 31, 2019. Some of the stars to look out for in this movie include Chris Evans, Michael K. Williams, Haley Bennett, and Michiel Huisman, etc.
7. Stranger Things
As far as sci-fi movies are concerned, Stranger Things is still one of the best movies and TV series you won't regret seeing this summer. Set in the early 1980s, the series was created by the Duffer Brothers – Matt and Ross Duffer. The movie follows a boy named Will Byers (played by Noah Schnapp) who is captured by a thin-like creature and trapped in a poltergeist-like world. His mother Joyce Byers (played by Winona Ryder) hires the local sheriff to investigate Will's disappearance.
Meanwhile, Will's best friends also go in search of their friend and ended up befriending an alien-like girl with telepathic powers. The proceeding seasons continued with more vibes as the show goes deeper into government conspiracies and alien monsters intent on wreaking havoc on the small town of Indiana.
The show has come back for the third season which premiered on July 4, 2019. It stars other popular actors like David Harbour, Millie Bobby Brown and Natalie Dyer. Stranger Things was rated 93% on Rotten Tomatoes and 8.9/10 on IMDb.
8. The Last Czars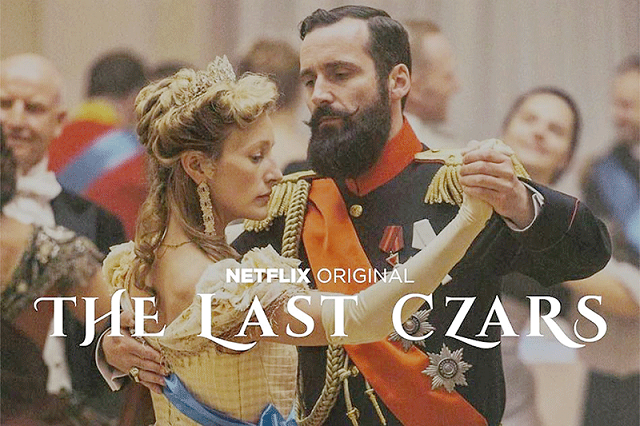 This is no doubt one of the movies and TV series you can afford to miss on Netflix this summer. A docudrama, The Last Czars tells the story about the political and social life of Czar Nicholas II, the last emperor of Russia. It further entails his refusal to accept change which led to the Russian revolution, thus ending the Romanov dynasty in the early 20th century. It stars Robert Jack, Susanna Herbert, and Ben Cartwright. Its first season premiered on Netflix on 3rd July 2019 and has since received critical acclaim. In addition to its 71% rating on Rotten Tomatoes, the thriller also got 7.2/10 on IMDb.
9. Secret Obsession
This psychological thriller, which was released on Netflix on 18th July 2019, revolves around a woman named Jennifer (played by Brenda Song) who wakes up with amnesia after a traumatic attack. She found a man by her bedside who introduced himself as Russell Williams (played by Mike Vogel), her doting husband. Russell then takes it upon himself to help her regain her memory. But she soon realizes the danger is far from over.
Filled with intrigue and suspense, this Netflix movie will certainly leave you in awe position. It was directed by Peter Sullivan and also has other prominent actors like Dannis Hysbert, Daniel Booko, and Michael Patrick McGill, among its cast.
Check Out: Netflix's Top 10 Hottest TV Stars
10. The Walking Dead
Looking for what to watch on Netflix this summer, The Walking Dead is yet another thriller that will keep you glued to your screen for a long time. The Walking Dead series is currently regarded as the highest-scripted series on cable television. The series, which is based on the comic book series by Robert Kirkman, is not just compelling but also fantastic as it has been running for 8 successful seasons.
It follows life in the months and years that follow the zombie apocalypse. A group of survivors led by a former police officer, Rick Grimes (played by Andrew Lincoln) finds themselves constantly on the move in search of a safe and secure home. They soon discovered that the fear of the survivors can be more deadly than the zombies walking among them.
A must watch, the series first hit the screens in October 2010 and has completed eight seasons. It stars A-List actors like Laurie Holden, Melissa McBride, Jon Bernthal, Sarah Wayne Callies, and Jeffery DeMunn, among others. Currently, in its 9th season, The Walking Dead series has garnered positive reviews from fans and critics, notching 80% rating on Rotten Tomatoes and 8.3/10 on IMDb.
More so, it has equally earned several awards and nominations including Writers Guild of America Awards, American Film Institute Awards, Primetime Emmy Awards, Saturn Awards, and 1st Critics' Choice Television Awards, among others.