While some might think of Beyonce and Jay-Z as some of the artists with most the Grammys of all time, there are many other lesser-known artists who have set significant records higher than theirs. The prestigious award, which comes with over 37 categories celebrating the best of R&B, jazz, rock, pop, classical, musical theatre, spoken word, music videos, and many others, has recognized thousands of artists since its inception in 1957.
Interestingly, the Grammy award is one of the three major music awards held in the US every year with the others being the American Music Awards and the Billboard Music Awards. It recognizes the best talents in the music industry, just like other performance award bodies like the Academy Awards (film), the Tony Awards (theatre), and the Emmy Awards (television), etc.
Some music stars have clinched just one Grammy, whereas some others have got over 20 or 30 wins in their career. There are so many of our favorite superstars whose names have gone down in history as winners of the most Grammys of all time. Guess you are wondering who these stars are? Look no further. Here, we have compiled a list of celebrities with the most Grammys of all time. Read on…
Who Has The Most Grammy Awards In History?
Georg Solti
Number of Grammys – 31
The Hungarian-born British orchestra and operatic conductor is renowned for being the longest-serving conductor of the Chicago Symphony Orchestra. With a career spanning over seven decades and counting, Georg holds the record for most Grammys of all time with a total of 31 out 73 nominations.
For his unparalleled contributions to the music industry, he was honored with a Grammy Lifetime Achievement Award in 1996 and he also has 14 Grand Prix Mondial du Disque award to his name. Additionally, Georg has got honorary degrees from notable universities including DePaul, London, Oxford, Yale, Leeds, Furman, and the Royal College of Music, etc.
Quincy Jones
Number of Grammys – 28
Quincy Jones is an African-American record producer, singer, and multi-instrumentalist. With a career spanning over six decades, he has got 80 Grammy Award nominations, out of which he won 28. Amazingly, he was equally honored with a Grammy Legend Award in 1992.
Most of his notable works include Michael Jackson's Off the Wall, Thriller, Bad, and We Are The World, among others. Regarded as one of the most influential jazz musicians of the 20th century, Quincy was enrolled into the Rock & Roll Hall of Fame in 2013.
Alison Krauss
Number of Grammys – 27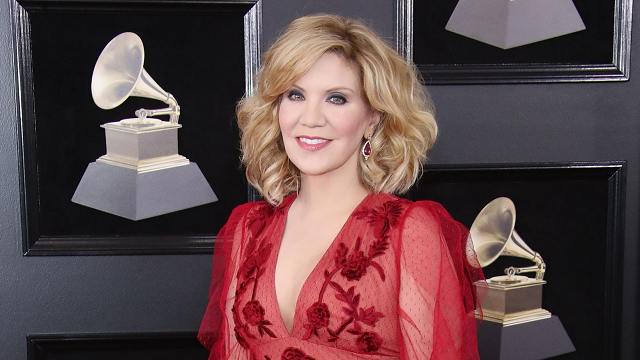 The bluegrass-country singer, soloist, and producer, ranks third behind Quincy Jones and Georg Solti for most Grammys of all-time winners. She holds the record for the most awarded female artist in Grammy history with a total of 42 nominations and 27 wins. With her soothing soprano voice which has been described as angelic, Alison has launched a total of 14 studio albums since the inception of her career in 1984.
In addition to her 27 Grammys, the singer also has 14 International Bluegrass Awards, 9 Country Music Association Awards, 2 Academy of Country Music Awards, 2 Gospel Music Association Awards, and many others to her name. She was awarded a special musical achievement honor by The Recording Company in 2005. Alison Krauss also holds an Honorary Doctorate of Music from Berklee College of Music which was awarded to her in 2012.
Pierre Boulez
Number of Grammys – 26
The French composer and music conductor Pierre Boulez (March 26, 1925 – January 5, 2016) is regarded as one of the most prominent figures of the post-war classical music world. Although he passed away in January 2016, Pierre's legacy has continued to live through his works which have inspired several contemporary classical musicians. Prior to his death, the French composer was one of the celebrities with the most Grammys of all time. He bagged 26 Grammys with a career that spanned close to seven decades.
Vladimir Horowitz & Stevie Wonder
Number of Grammys – 25 Each
French composer, writer, and creator of several musical institutions, Vladimir Horowitz (18th September 1903 – 5th November 1989) is widely regarded as one of the greatest pianists of all time. Throughout his career which lasted for over six decades, the composer was awarded 25 Grammys. This records ties with that of Stevie Wonder, the blind American songwriter, musician, and producer, who currently has a total of 25 Grammys to his name.
John Williams
Number of Grammy Awards – 24
Dubbed as one of the greatest composers of all time, John Williams is renowned for his critically acclaimed film scores of eight top-grossing films at the US Box Office. With his career that has lasted for over six decades, John ranks among artists with the most Grammys of all time with 24 Grammys. He has also received 7 British Academy Film Awards, 5 Academy Awards, and 4 Golden Globe Awards, among many others.
Check Out: Top 15 Highest Paid Country Musicians In The World
Beyonce
Number of Grammy Awards – 23
Undoubtedly one of the best-selling music artists of all time, Beyonce holds the record for a most nominated female music star in the Grammy history. She has won 23 Grammys out of 62 nominations, making her the second-highest female Grammy Award winner in history. Her albums have sold over 17 million albums in the US and over 100 million worldwide.
Other Artists with Most Grammys of all time include U2, Chick Corea, and Jay-Z (with 22 Grammy Awards, respectively); Kanye West and Vince Gill (with 21 Grammys, respectively); and Henry Mancini, Pat Metheny, Bruce Springsteen, and Al Schmitt, who have 20 Grammy wins, respectively.