For a long time yachts and superyachts were exclusive ways of showing off wealth until they were suddenly no longer enough. If you enjoy playing on water or if super boats and yachts have become pedestrian and are no longer exclusive enough to satisfy your desire for private and ostentatious display of wealth, then you might be looking for luxurious submarines. Once considered an exclusive possession of the military, Submarines have made it to the mainstream and are now counted among the properties of billionaires and multi-millionaires of the world. The 1% of the world's richest people found a new hobby that involves partying and relaxing underwater and they do that in some of the most expensive luxury submarines ever built.
From the Deepflight Super Falcon Mark II, the Nautilus VAS Submarine to the Migaloo Private Submersible, no longer are submarines military playthings, the best of them now belong to various wealthy personalities across the world. Although the invention of Submarines dates far back to sixteen hundreds, these recent crop of submarines are a sight to behold having been outfitted with the most recent evolving technology that set these playthings a head and shoulders above any military equipment. In a descending order, here are some of the most expensive luxury submarines in the world and how much it cost their billionaire owners to acquire them.
Most Expensive Luxury Submarines
1. Migaloo Private Submersible Yacht – $2.3 billion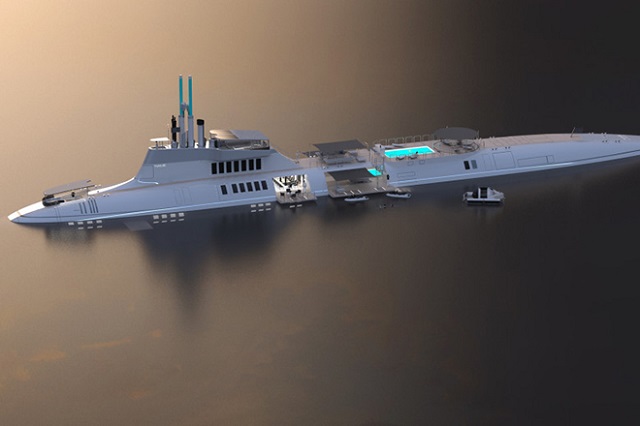 If you think no one thing should cost this much, then you are just not rich enough. The Migaloo Private Submersible Yacht is the holy grail of luxury submarines and its price brings out the exclusive among the exclusives. At $2.3 billion, it is by far, the most expensive luxury submarine a person can own and it was designed by the company, Motion Code Blue. The submersible yacht is named after the Albino Whale, and it has a maximum depth of 240 meters.
So what makes it cost this much? As you will see as you go down the list, this is not just a run of the mill luxury submarine, it is a yacht that doubles as a submarine, meaning, it is luxury on the surface and luxury underwater. It is 375 feet long and it has all the luxurious amenities you would find in a machine that costs as much as this. It has a swimming pool, a cinema pool, a helipad, a gym, a laundry room and private lounges filled with all and any form of luxury you can dream of.
2. Phoenix 1000 – $80 million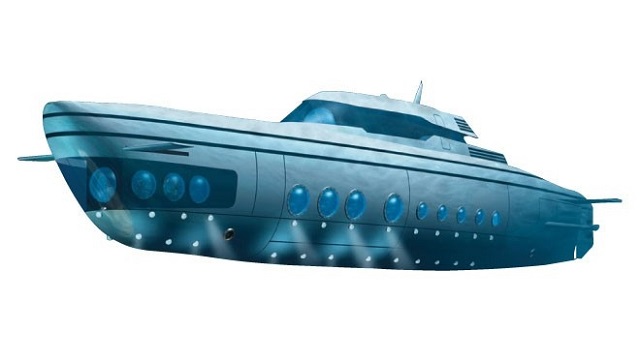 Coming in way behind, and we mean way behind the Migaloo is the Phoenix 1000, an 80-feet-long luxury submarine that at about $80 million, is still one of the most expensive things anyone could own.
This submarine is the creation of US Submarines and while it lacks the ostentatious and palatial attributes of the Migaloo, it boasts of its luxury to justify its ownership. Aside from the price of its function as a submarine, it also has a large interior space with a size of 5000 square feet and large acrylic viewports that would make a great view on a super luxurious date.
In the Phoenix, there's a lot to keep you busy. Some of them include jacuzzis, gymnasiums and other pieces of luxury that would make for a great afternoon if you ever got a chance to be inside one.
As for how much of a submarine the Phoenix 1000 is, it can go down a depth of 1000 feet while the additional mini-submarine that comes with it can go further 1000-feet underwater.
Considering the Migaloo is yet to become a reality, the Phoenix 1000, although much cheaper, is currently the largest functional luxury submarine in existence.
3. Seattle 1000 – $25 million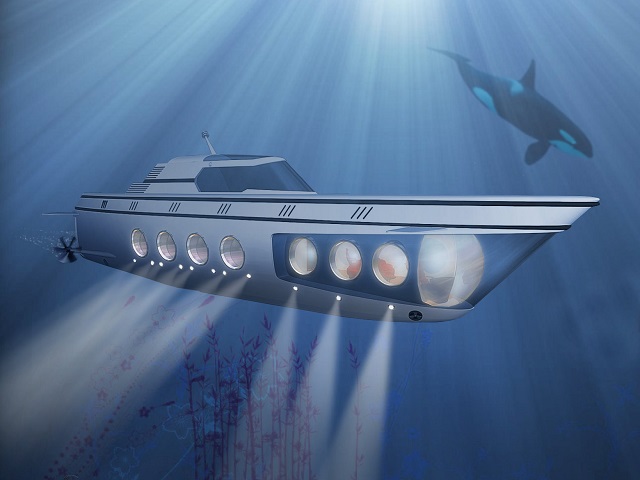 Behind the Migaloo and the Phoenix 1000 is this piece of beauty called Seattle 1000. On the outside, it might not impress anyone unfamiliar with luxury submarines, but its insides show why it costs a whopping $25 million to become the third most expensive luxury submarine in the world.
It has a twin-deck design that is very similar to yachts and boasts of five staterooms, two gyms, five bathrooms, a kitchen for those moments when you want your submarine home-cooked meal and a wine cellar. Additionally, it also has a 30-foot-long observation panel that would give Jack Dawson a run for his money.
As for technical abilities, the Seattle 1000 boasts of a 118-foot-long three-story vessel that can stay underwater for almost a month (20 days) and has a nautical mile cruising range that allows it to travel across the Atlantic. Why fly private jets when you can cruise underwater?
4. Yellow Submarine – $12 million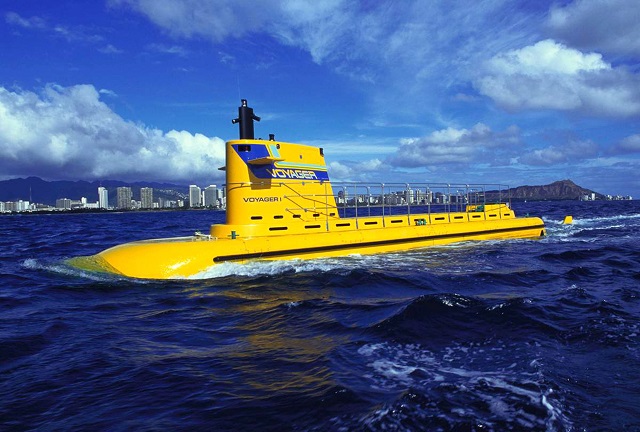 Paul Allen has been known to be the owner of a few eccentric possessions and why not? when he is the co-founder of one of the largest tech companies in the world – Microsoft Corporation
However, this particular possession is believed to have a practical purpose for the tech billionaire, with its accompanying luxury an addition. Allen's love for large bodies of water and exploring ocean depths led him to own this 40-foot submersible that can stay underwater for a week.
So far, the billionaire has claimed to have discovered several shipwrecks, and when he is not discovering pieces of history, he can relax in the luxury of his submarine.
When he feels like playing on the surface of the water, Paul Allen can simply cross over to his $200 million yacht that can hold two helicopters, seven boats, a crew of 60 and sets him $384 thousand in maintenance weekly.
5. Deepsea Challenger – $8 million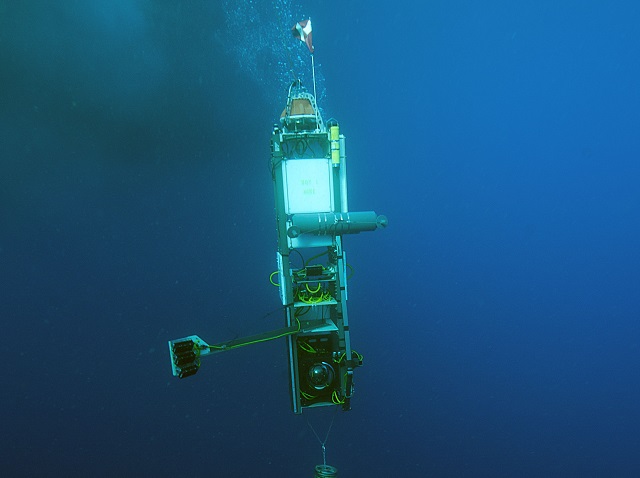 Far behind the Migaloo is the fifth most expensive luxury submarine in the world which is available to your run of the mill millionaire for $8 million, and this particular one is owned by James Cameron.
Having explored the ocean via his film, Titanic, he decided to explore it for real with this luxury submarine with the goal of reaching the bottom of the Mariana Trench.
He achieved this feat with the Deepsea Challenger in 2012, becoming the second person in history to do so. The luxury submarine is 24-foot long and outfitted with scientific exploration devices that captured his journey down below.
As expected from a man like Cameron, his journey was captured and made into a 3D movie.
6. Proteus – $8 million
Neck and neck with the Deepsea Challenger is the Proteus submarine, a creation of Herve Jaubert, a former French Navy commando who now works as the CEO of Dubai-based luxury submersible company, Exomos.
According to Herve, Proteus is an underwater bus, which makes it perfect for luxury tour companies who want to go beyond the basic offerings of a yacht cruise.
Proteus, a 65-foot-long submarine which costs $8 million can take up to 14 passengers, eight of whom can seat and observes the beauty of the belly of the ocean in an enclosed dry cabin that offers a large and remarkable view.
Technical details about Proteus include facts like it is powered by an OSSA Powerlite motor and generators capable of delivering a motor capacity of 400 RPMs. Not as interesting as the promise of that view, though, is it?
7. Nomad 1000 – $6.5 million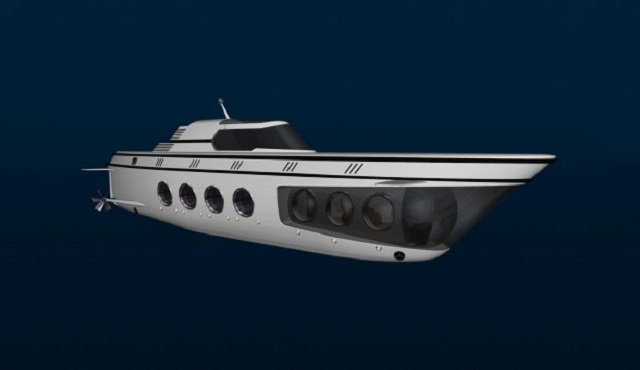 Even machines built completely to satisfy the luxurious desires of the one percent, there are still options that take the health of the environment into consideration and if you are a wealthy person who is not oblivious to climate change, the Nomad 1000 would be the luxury submarine of choice.
On the surface, it is powered by diesel engines but uses re-charging batteries and high-pressure air tanks when underwater. And if you are wondering if it loses its luxury for environmentally conscious designs, it doesn't. You would still be getting a five-foot acrylic viewport that provides a panoramic view, a toilet and a shower, a queen-sized bed, a gallery and the ability to go 1000 feet underwater.
It also has 16 1000-watt halogen undersea lights to brighten your path on its 1000 nautical miles while it stays submerged for a maximum of 10 days.
8. Marion Hyper-Sub – $3.5 million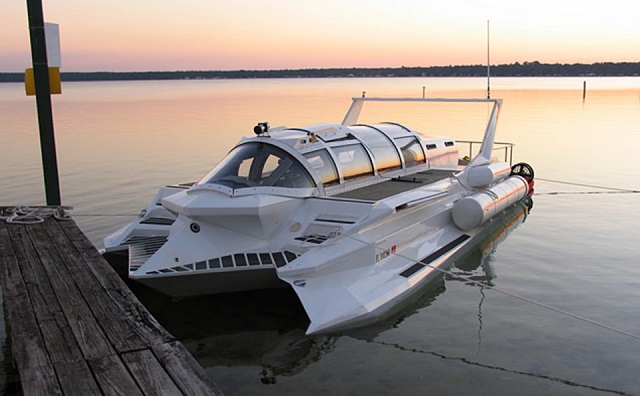 If a question about the eighth most expensive luxury submarine ever came up in a trivia night with friends, you can answer that it is Marion Hyper-Sub and it costs $3.5 million.
Although not as expensive as the cost of divorce for wealthy personalities, it boasts far more luxurious and happy moments such as the ability to go 250 feet underwater, in an interior space that can hold five people, all of whom can enjoy the view in leather seats through its overhead glass.
At 31-foot long, it is not the biggest luxury submarine out there, but it can reach speeds of 40 knots and is powered by a self-charging, hydraulic dive system.
9. Triton 3300/3 – $3 million
At this price range, the line between a scientific submarine and luxury submarine begins to blur but it thrives on the offerings of an intimate and very private space.
At $3 million, Triton 3300/3 offers a bubble shape glass housed between a submarine system. It can take up to three people, one of whom is a pilot. However, what it lacks in size (Triton is just 13-foot-long and 10-foot-wide), it makes up for in capabilities, specifically, its ability to go underwater. Here's something you'll be amazed at,  this submarine can reach depths of 3,300 feet underwater.
With a price range of $3 million, Triton does not just hold the record for the ninth most expensive luxury submarine in the world, but also the submarine with which man discovered its first giant squid.
10. Nautilus Vas Luxury Submarine – $2.7 million
And number ten among the most expensive luxury submarines in the world is the Nautilus Vas Luxury Submarine that can accommodate up to eight people in its small but efficient space.
Though not the most elegant from the outside, its interior provides luxurious options such as a toilet, a minibar, digital video, and music players. It can dive up to 6,500 feet underwater, can stay underwater for four days and its sides have circular shaped views to observe the beauty of the depths of the ocean.