A 14.62-carats blue diamond dubbed "Oppenheimer Blue" just sold at Christie's Magnificent Jewels Sales, Geneva for a record-setting price of $57.6 million including commission and fees making it the most expensive polished diamond ever sold at auction.
The auction bidding process was contested by two over-the-phone bidders and after about 25 minutes, Rahul Kadakia Christie's Head of Jewelry brought down the hammer at approximately $51.3 million. The buyer who is believed to be a private collector is at this time anonymous.
Oppenheimer Blue is the largest vivid blue diamond ever offered up for auction. The rectangularly shaped jewel originally belonged to the late Sir Phillip Oppenheimer, whose family controlled the De Beers Mining Company. Sir Phillip who was at the helm of the company's London-based Diamond Trading syndicate for over 4 decades was said to have gifted the blue gem to his dear wife.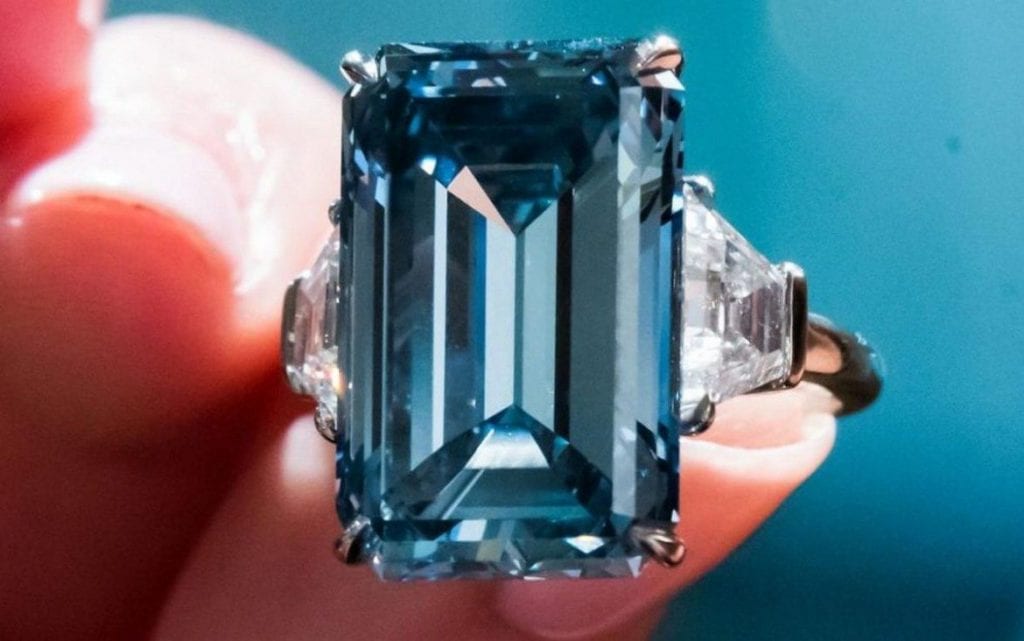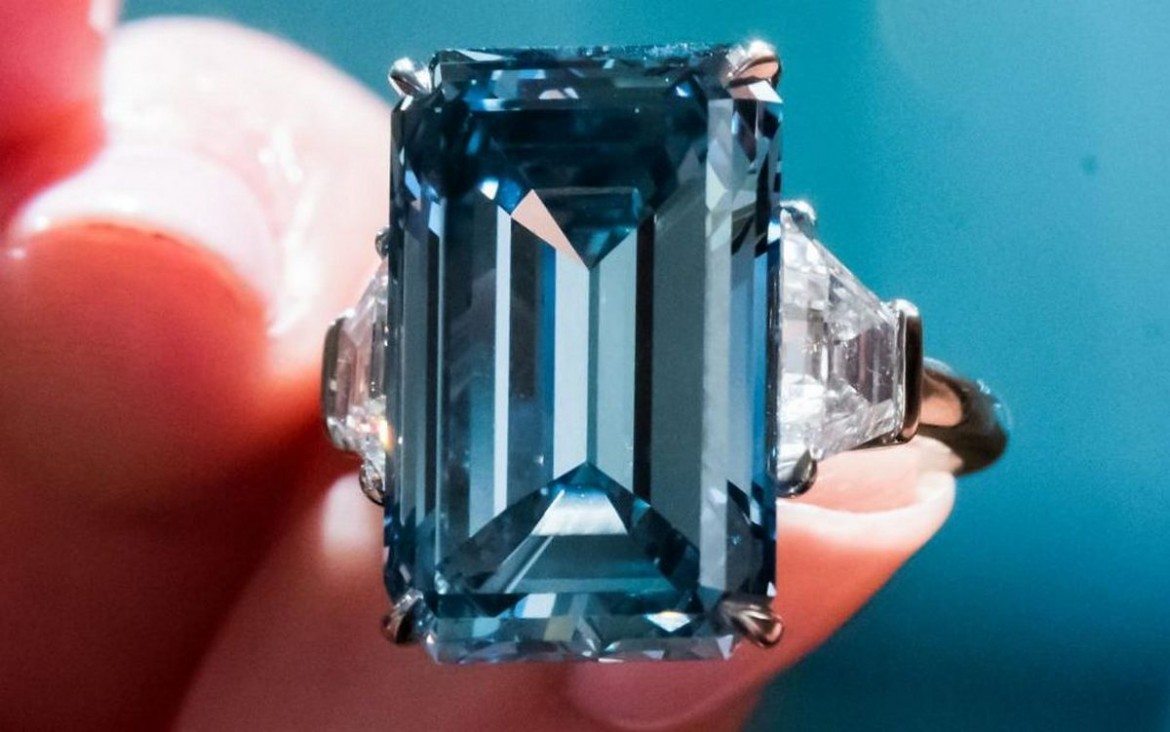 Before its sale, the Oppenheimer Blue diamond was estimated to be worth between $38 million and $45 million. The blue diamond is set in a platinum ring and flanked on either side by a colorless trapeze-shaped diamond. It has a VVS1 clarity grade which is a step below being internally flawless. Blue diamonds are the rarest and most coveted colors of diamonds. The blue color of diamonds is formed as a result of boron trapped within a lump of compressed carbon.
The previous record holder of the most expensive diamond ever sold at auction is a 12.03 carats Blue Moon diamond sold in November 2015 at rival Sotheby's auction for $48.5 million. Its Hong Kong buyer, Joseph Lau, renamed it Blue Moon of Josephine after his daughter whom he gifted the precious gem. Oh! to be born with a silver spoon.
Regardless of the volatility of the financial markets and the rather slow growth of the art markets, gemstones seem to have maintained their place in the hearts of the elites. After the auction, Christie's recorded a total jewelry sale of $148.69 million while rival Sotheby netted a record total of $175.2 million, the highest ever for a jewelry sale.
Just recently a Lucara diamond named Constellation became the most expensive rough diamond ever sold, and an even bigger one is up for auction in June which will no doubt break Constellation's record because that's what records are made for- to be broken!
See Also: The $200 million Most Valuable Jewelry Piece On Earth