"Nobody is Perfect", we chorus it all the time, but for most of our darling celebrities, the phrase has no stand especially when it comes to their body parts. Celebrities are not hesitant to drop a fortune to enhance their body parts whenever they feel the need, a sad situation that is often blamed on the pressure of stardom. Well, while some of them opt for moderate fixes and end up looking better than their original versions, others pushed too hard and turned out looking like some creature from a science fiction movie. Not even the best hands in plastics could help their situation. You can only cheat nature for so long right? From liposuction to facelifts, to boobs and butt implants, here are 26 most expensive celebrity plastic surgeries.
26 Most Expensive Celebrity Plastic Surgeries Ever
26. Blake Lively
Bill: $7,300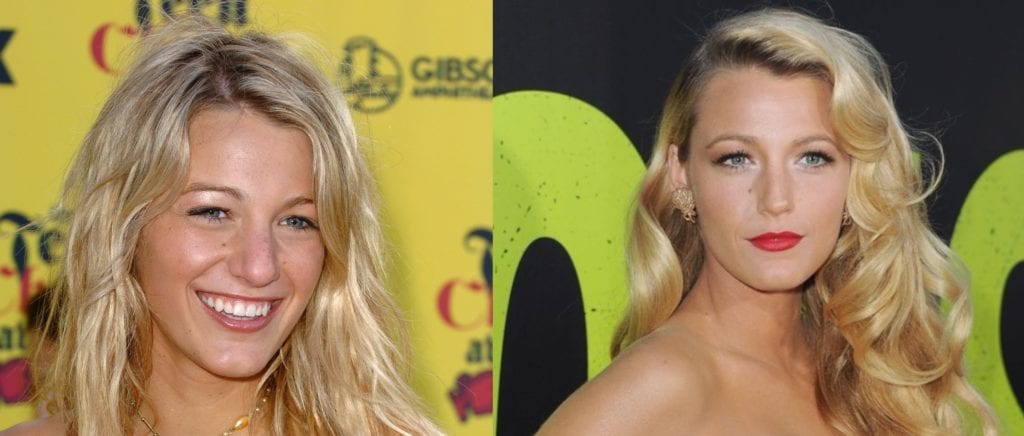 Gossip Girl star spent $7,300 to hone her nose to a thinner look and to reduce her saggy eyelids. Though it took much pressure and gossip before Blake finally agreed to receive surgery, she can be forgiven coz she didn't end up looking weird. There are recent rumors that Blake underwent a breast enlargement procedure but the actress has denied doing such, maybe she requires more pressure like the last time or just maybe it could be only a rumor.
25. Megan Fox
Bill: $9,000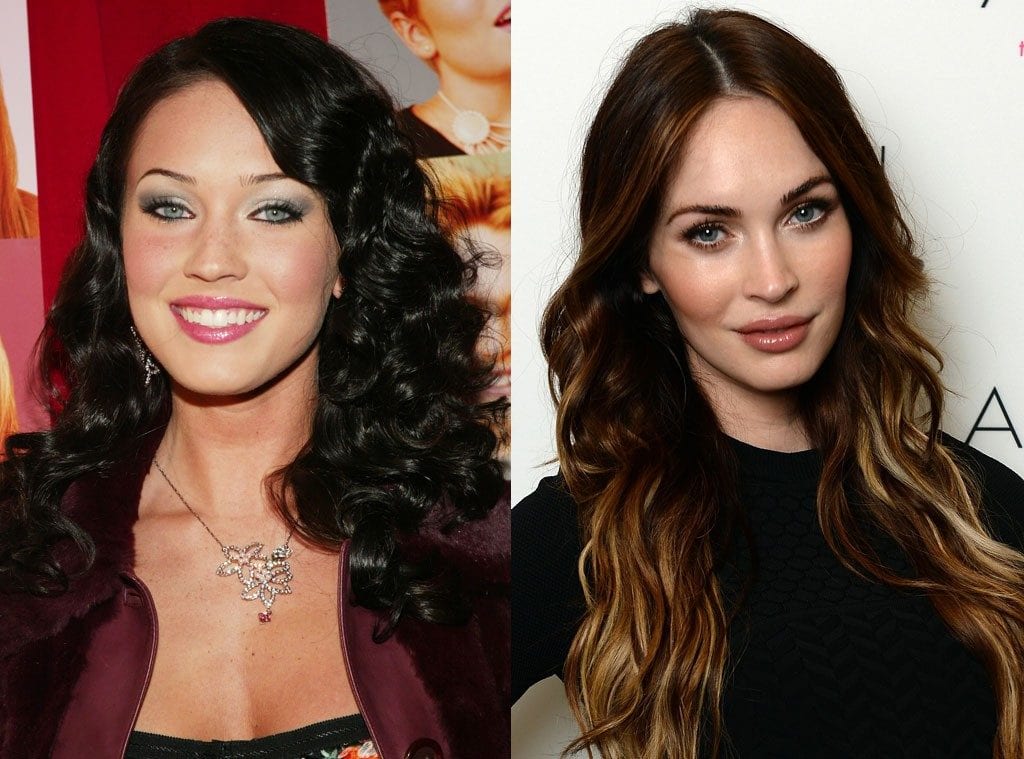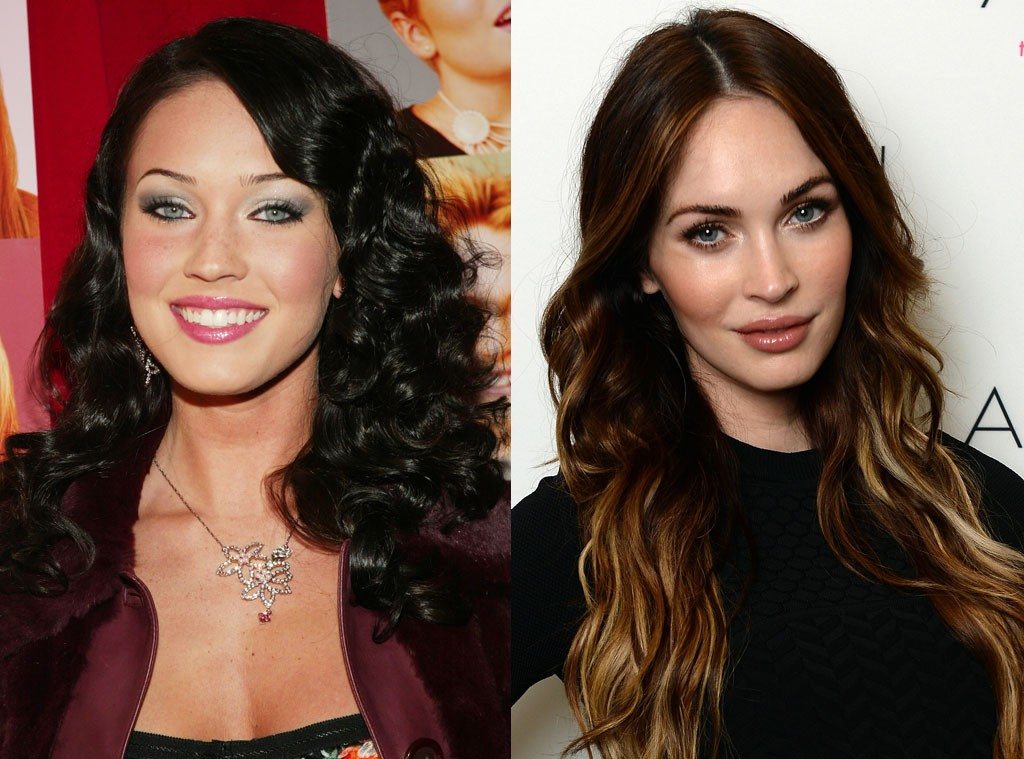 Her jaw-dropping "transformation" could've been the reason why she was chosen to star in Transformers and its sequels. Like Blake, Megan also denied getting under the knife but I bet even a blind man would know better. It took cheek augmentations, Botox, lip fillers and breast implants, to give Megan Fox her sultry appearance. Kudos to the Doctor though.
24. Suzanne Somers
Bill: $9,000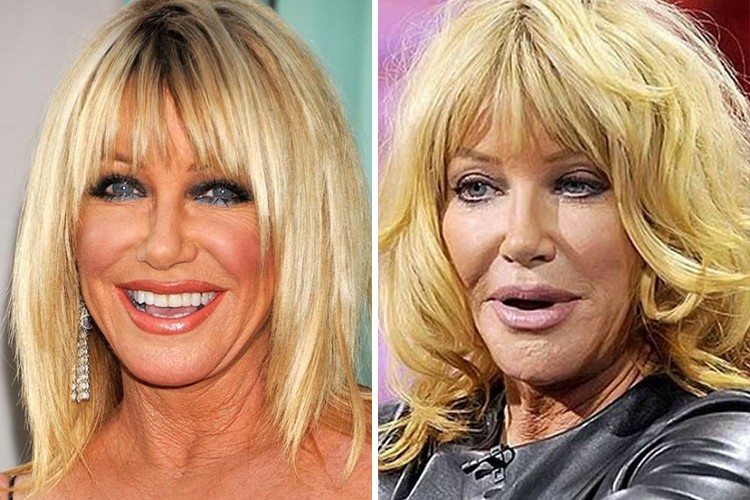 The veteran actress has been active in Hollywood for over five decades which is almost all her life so as old age was looming Somers felt she was about to lose the only thing she's ever known. Suzanne opted for plastic surgery to gain her some more time of looking young. Procedures like lip implants, facelift, jaw and neck skin tightening, and specialized breast growth set her back 9 grand.
23. Pamela Anderson
Bill: $10,500
Famous for her role in Baywatch, Pamela Anderson has gone through a series of plastic surgeries. From lip job to nose job to breast enlargement, Pam has done it all. And how much did she pay? $10,500!
22. Nicki Minaj
Bill: $11,500
Nicki and vulgar words are inseparable, so it wasn't much of a surprise when she paid over $5,000 to get butt implants so she could "twerk" as she sang out her vulgar lyrics. Nicki wants us to know she's not just the only female rapper standing but the fairest too, she paid $235 to bleach her naturally dark skin to become as fair as possible. And what's a white girl without a pointed nose, she dropped more cash for a rhinoplasty changing the direction of her nose from north to south. Congratulations Nicki You Are now officially a barbie doll.
21. Nadya "Octomom" Suleman
Bill: $12,810
I'm sure everyone has probably heard of Octomom, but for those who haven't, this lady became popular when she artificially fertilized herself to become pregnant and later gave birth to octuplets in 2009. As if giving birth to 8 kids didn't make her popular enough, Nadya spent $12,810 to get a vagina rejuvenation, rhinoplasty, and lip job. In 2013 she recorded a porn video of herself and sold it to help support her children, the video later won an award for the best celebrity sex tape. What could be more weird right?
20. Kim Kardashian
Bill: $16,500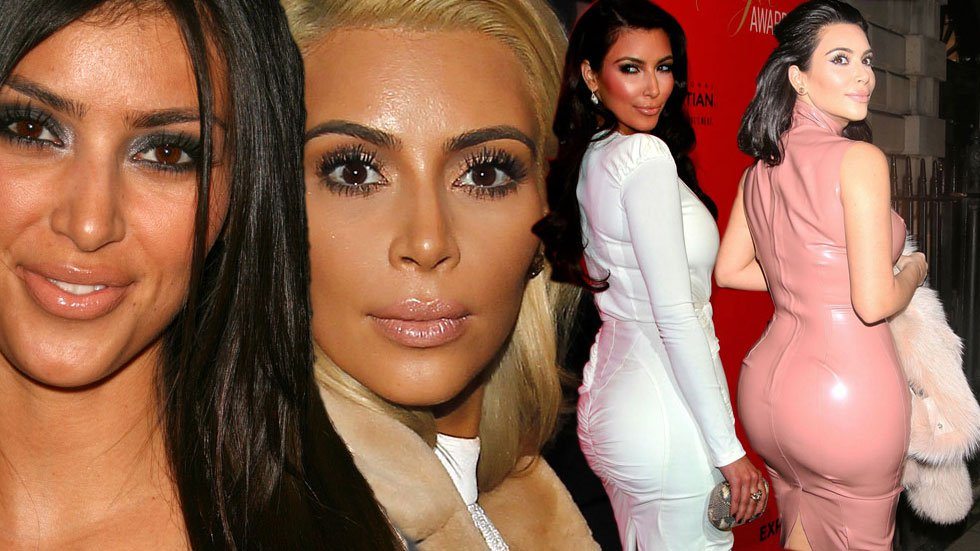 For someone who makes money by putting out her entire life on TV for the whole world to see, getting plastic surgery is just another way to earn more popularity and for Kim, more popularity means more money. So it doesn't necessarily matter how much she spends to nip and tuck, her body is her source of livelihood. Kanye's wifey enhanced her most feminine body parts- butt and boobs, she also got a nose job done.
19. Lil Kim
Bill: $19,625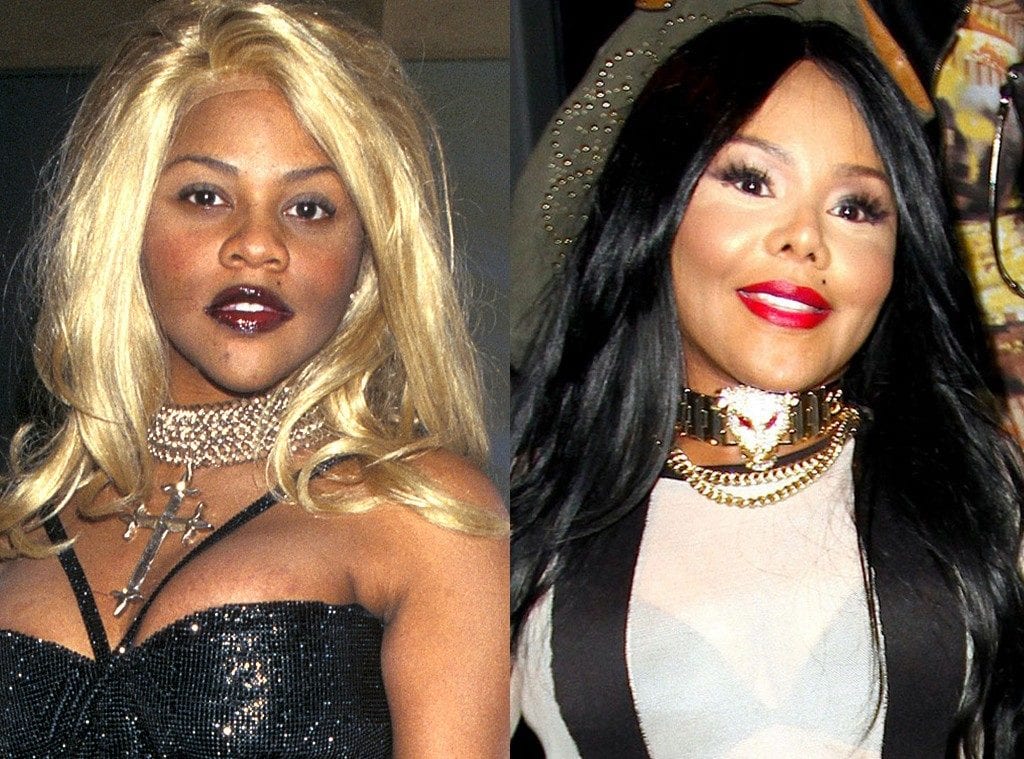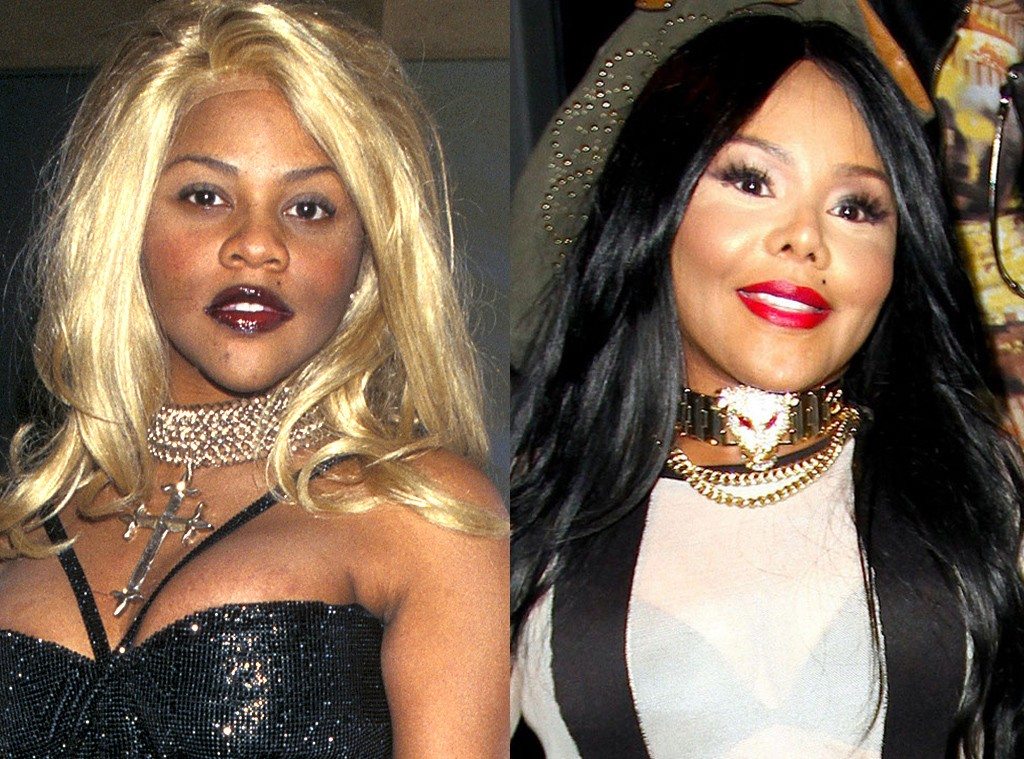 Lil Kim has had her fair share of fame as a female rapper. At some point little was heard of her, when she resurfaced, she got people confused with her extremely different look which the rapper got as a result of lip injections, nose jobs, breast implants, liposuction, and skin bleach. Unlike other plastic surgery freaks who deny, Kim boldly agreed to have had a series of plastic surgeries claiming she had them done because of the various physical abuses she had suffered. Wonder what she did to receive such beatings…
18. Dolly Parton
Bill: $23,000
In a bid to retard aging, beloved country music star Dolly has undergone a series of cosmetic surgeries including liposuction, under-eye work, Botox and more… In an interview with Oprah in 2003, Dolly openly agreed to have had many of them which she said was essential to keep her famous image. However, from her words to Oprah "if I have one more facelift I'll have a beard" it seems Dolly is done with nip and tucks, well except she wants to live the rest of her life looking like a sexy grand-hermaphrodite.
17. Donatella Versace
Bill: $25,000
As a fashion designer and co-owner of famous Italian luxury braVersaceace, Donatella was already a public figure, but when her quest to look pretty probably like one of the models of her label went south Donatella became even more popular as an object of ridicule for critics. Fillers, Botox, and Lasers couldn't help. Sorry, Versace, your millions couldn't buy you beauty.
16. Vivica Fox
Bill: $26,085
To get a prettier look and remove some age wrinkles Vivica had facelifts, jaw implants, facial implants, Botox and lip injections. If it's any good we're glad she didn't also opt for the dump skin bleaching procedure.
15. Lara Flynn Boyle
Bill: $28,000
Did I hear you scream "oh no she didn't"? Oh, hell yea she did. 43-year-old (at the time of surgery) and prettier than average Lara Flynn spent $28,000 to get under the knife with hopes to look prettier only to come out with swollen lips and face like she got lost in the woods and was attacked by a bunch of angry bees. This serves as a lesson for the wannabees. The thought of all the amazing things that could've been bought with 28 grand just makes it worse.
14. Heidi Montag
Bill: $30,000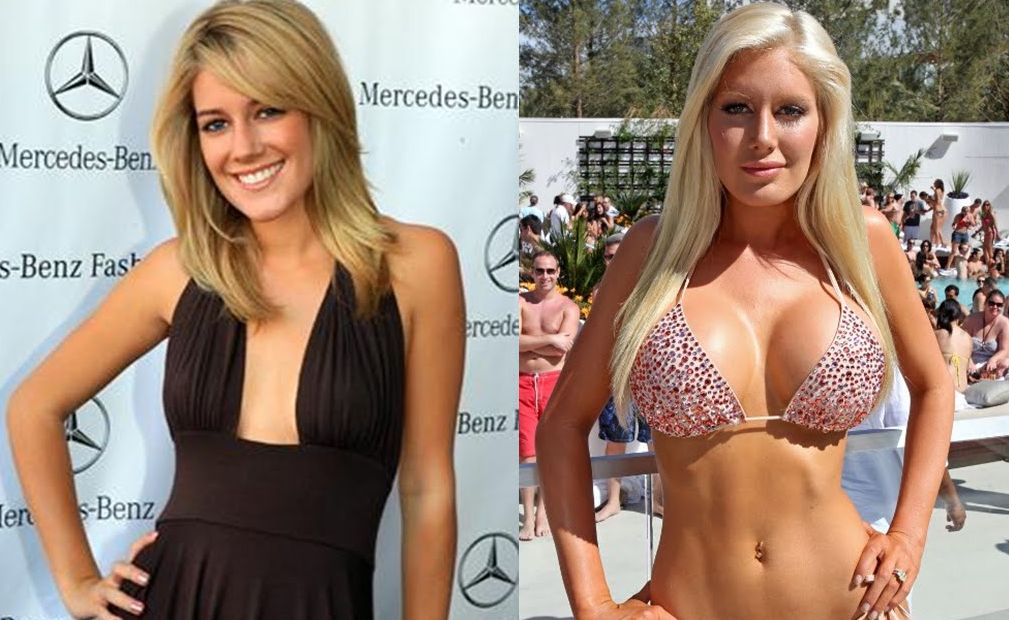 Many would recognize her from MTV reality TV series, The Hills which actually brought her to fame. In addition to appearing in numerous reality TV shows, Heidi is a singer, author and fashion designer. In 2009, she made headlines when she outrageously underwent 10 surgical procedures using insecurity and Hollywood pressure for her excuse. In her words, she said, "We all want to feel attractive so who is anyone to judge me". To achieve her idea of a perfect look, Heidi had Mini brow lift, Botox in the forehead, nose job revision, fat injection, chin reduction, neck liposuction, ears pinned back, breast augmentation, liposuction on hips, inner/outer thigh and buttock augmentation. She is lucky to have come out alive.
13. Kathy Griffin
Bill: $30,000
Kathy Griffin is one of those people who opted to plastics for help as a result of low self-esteem and ridicule. According to her, almost everyone had something negative to say about her nose, pushing her to have her first plastic surgery- a nose job at 26. Later in her career, she became overly bothered about her weight when she was told that a thinner body would land her more regular roles, so she opted for liposuction. The comedienne has had other surgeries including brow lifting, eyelid procedure, chemical peeling breast implants, and Botox.
12. Pete Burns
Bill: $38,000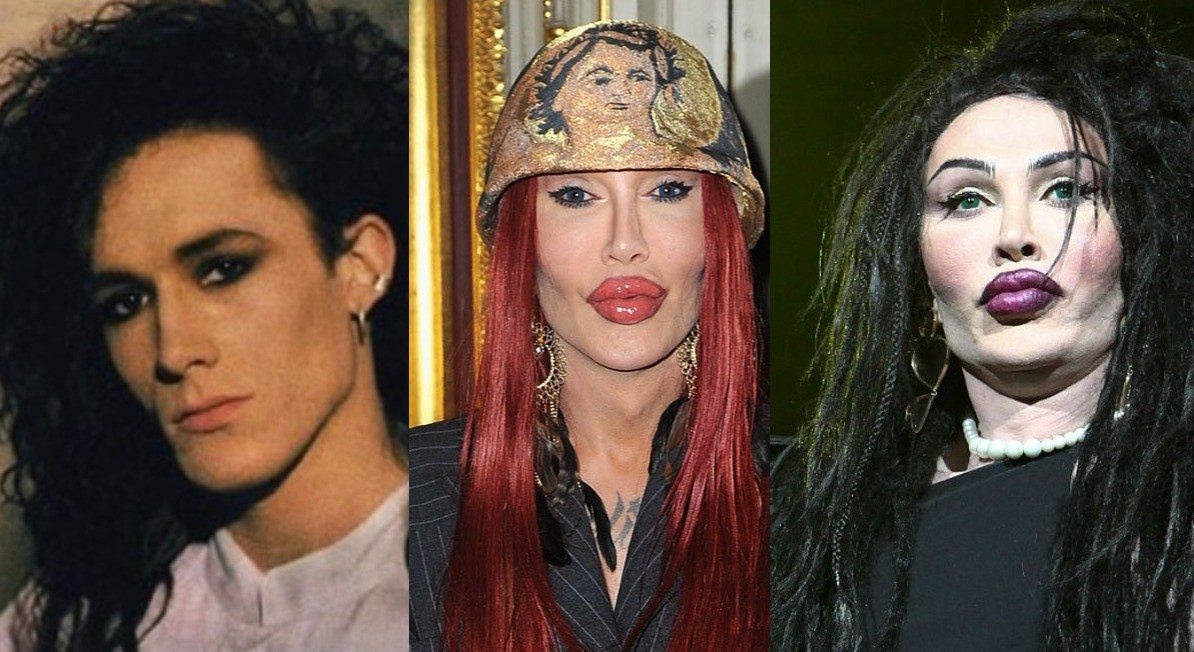 Those born in the '80s would recognize when Burns was a man. Now, no one can really tell what he is. In the early '90s, the Dead or Alive singer said he felt like a woman locked up in a man's body, so he decided to modify his physical features to his ideal body, but sadly, all didn't go as planned. Over the years, Burns has appeared in public with different horrible looks that can give a grown up nightmares. According to sources Burns has confessed to using almost all of his life savings to correct the surgery gone wrong. Oh, poor thing.
11. Roseanne Barr
Bill: $45,000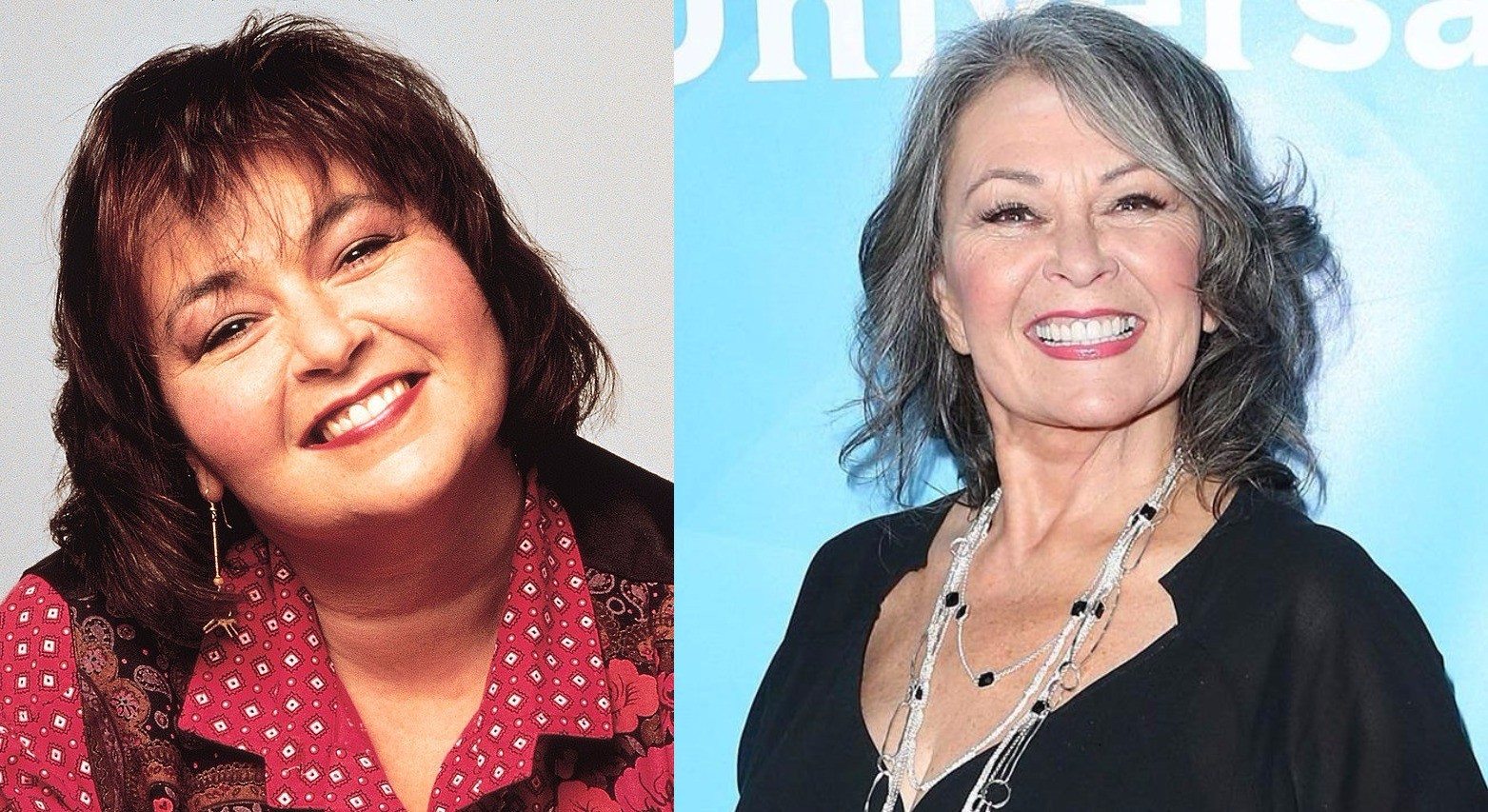 The comedienne started out with stand up but rose to fame with the 90's hit sitcom Roseanne. Barr needed a role where she wouldn't have to portray the fat woman, so she first got a tummy tuck, breast reduction, and nose job. Later in the late 90's she underwent a gastric bypass which set the tone for her impressive weight loss.
10. Caitlyn Jenner
Bill: $60,000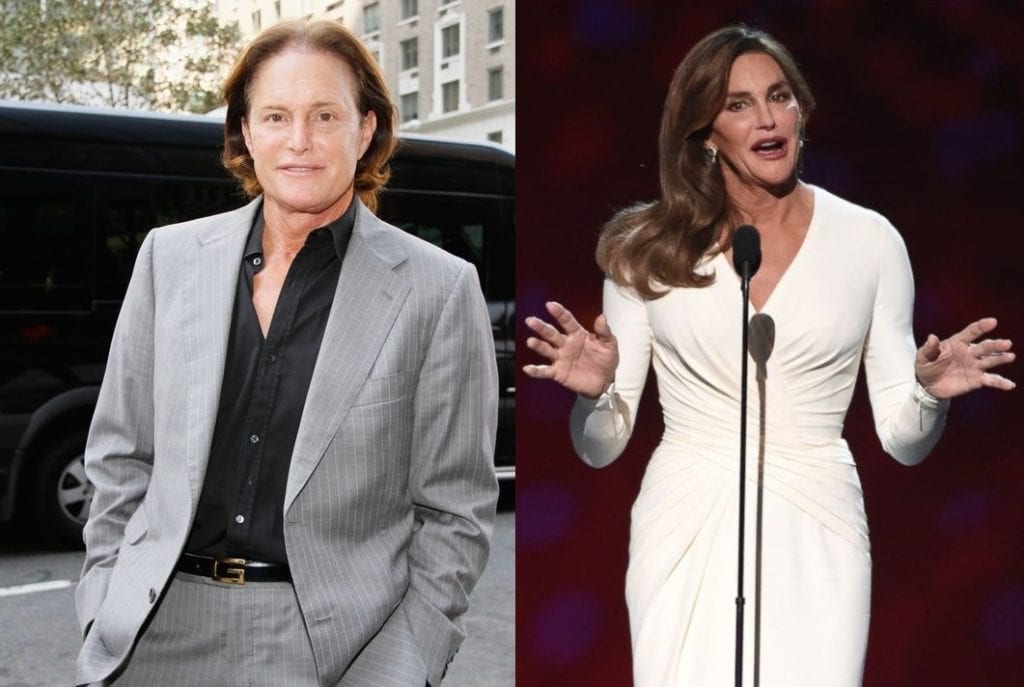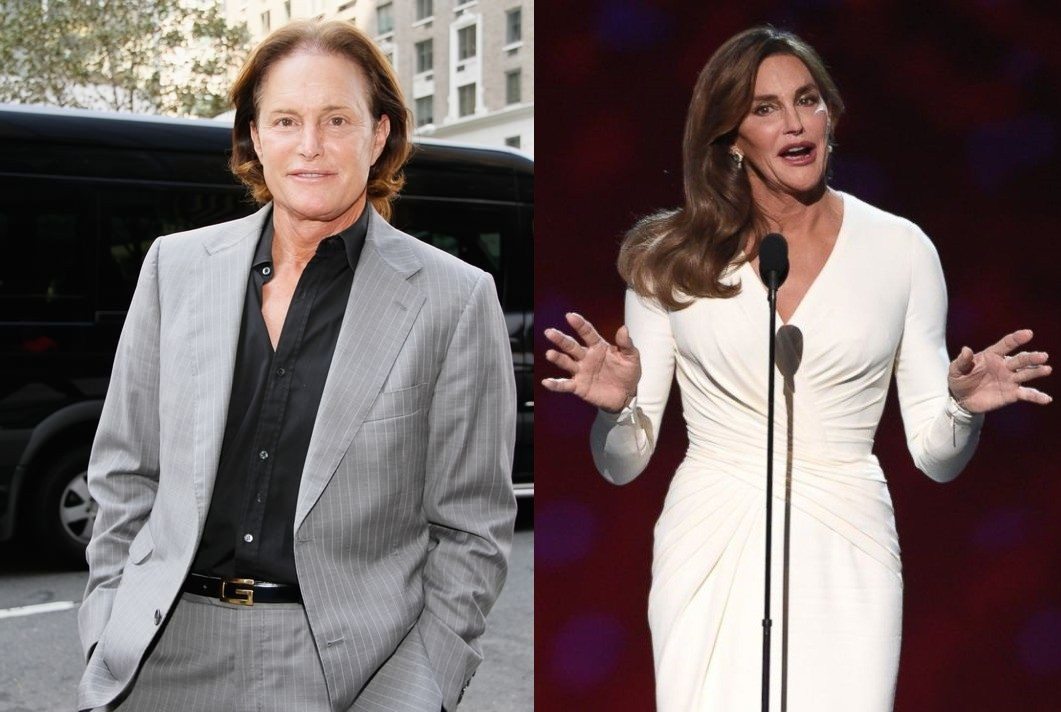 For someone who was once a stellar athlete, Caitlyn's gender transition came as a shock to many and thus made world news headlines. Though Cait is yet to undergo a gender reassignment surgery, she has received touches in almost every other part of her body including a breast implant. The grand procedure was a facial feminization that included shaving of the Adam's Apple, and jaw bone reduction. Her transformation cost her $60,000 alongside her marriage to Kris Jenner mother of his daughters Kylie and Kendall.
9. Barry Manilow
Bill: $70,000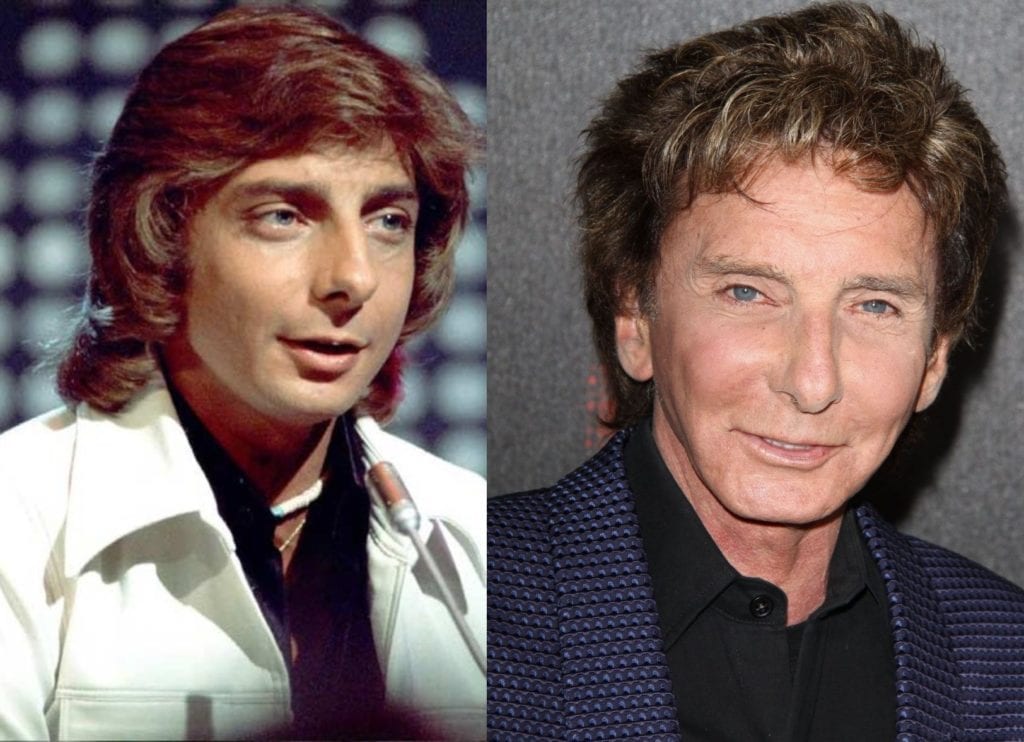 Manilow's long list of medical history would give anyone on this list the run for their money. He hasn't exactly had the type of good health you'd expect of a man of his stature, he has received numerous surgeries from the eye to hip to dental surgery, and even having cysts and tumors removed from some parts of his body. Unlike the others on this list, Manilow's plastic surgery was as a result of an accident- In 2003 he accidentally walked into a wall, which left him with a disfigured face, later the same year, he underwent a lower and upper facelift which helped to remove the droppings from under his eyes and tighten his facial skin. Though Manilow has only agreed to have facelifts, experts suspect he has also had a nose job and Botox injections.
8. Kris Jenner
Bill: $71,000
The momanager of the Kardashian clan is an ardent fan of plastic surgery, she's not one to deny her truckload of procedures. Prior to Kim's wedding to Kris Humphries, Jenner went under the knife and had the entire procedure recorded. The clip was later aired on one of the episodes of KUWTK. Here was her response as to why she had the procedure- "I needed a little freshening up for the wedding. Just doing what a girl's gotta do!". Among her many surgeries includes; two breast enhancements, various nose jobs, Botox, face and neck lifts, fillers and laser surgery. For someone with a wealth of $125 million, 71 grand worth of nip and tuck is surely good for business.
7. Christopher Maloney
Bill: $92,000
Chris found solace in plastics after the loss of his self-esteem- In 2012 while contesting in the X-factor, Chris began to receive internet trolls threatening him with death all because they thought he was ugly and had a big nose. Chris became absolutely depressed, hated his looks and needed to change it fast, so plastic surgery brought hope. He underwent an eye lift, teeth veneers, two nose jobs, and three hair transplants. While Chris admitted to loving his new look and feeling much better, he advised hopefuls not to give ear so easily to trolls.
6. Joan Rivers
Bill: $99,000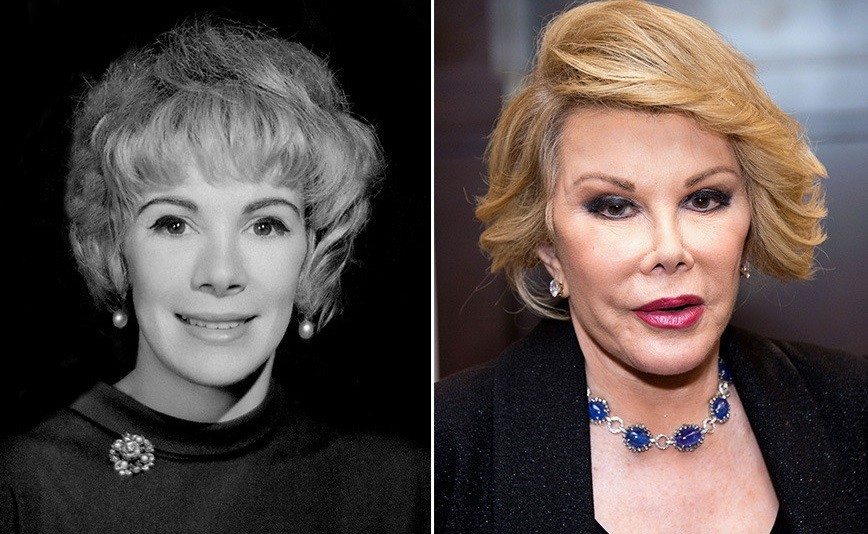 Joan Rivers was famous for her big mouth and her series of plastic surgeries were no secret either. Like Kris Jenner, Joan was a big fan of plastic surgeries, but while she didn't video her surgeries like Kris, she wrote a book-  "Men Are Stupid… And They Like Big Boobs: A Woman's Guide to Beauty Through Plastic Surgery" which was described by NYT as a detailed guide to some of the most common plastic surgeries. Joan's first procedure was a rhinoplasty which she had while in college, soon, other procedures followed including an eye lift, facelifts, and series of Botox injections. In one of her sarcastic remarks, she said: "I've had so much plastic surgery when I die they will donate my body to Tupperware". The comedienne left a fortune of $150,00 at her death in 2014 so she could easily drop thousands get looks that will make her fans laugh more at her jokes.
5. Sharon Osbourne
Bill: $450,000
Sharon rose to fame with the success of The Osbournes, the reality TV show about her family. As a result of insecurity due to being overweight, she underwent liposuction worth $185,000. To further mold herself into a better appearance, she had a series of facelifts, breast lift, and tummy tuck. The X factor judge openly disclosed that she has spent over $400,000 on plastic surgery.
4. Demi Moore
Bill: $500,000

Demi Moore has managed to look young throughout her acting career and even in her fifties, she still rocks a bikini with pride. Turns out her secret was lifting anything saggy in her body before it became too visible. From face to kneecap to breast lifts, Moore gave no room for anything saggy in her body, and that set her back a whopping half a million. According to her, this strategy has helped her to remain in the spotlight all these years. No wonder Ashton Kutcher said I do, even though she was 15 years older than him, she totally looked like his younger sister (if he does have one).
3. Michael Jackson
Bill: $1 million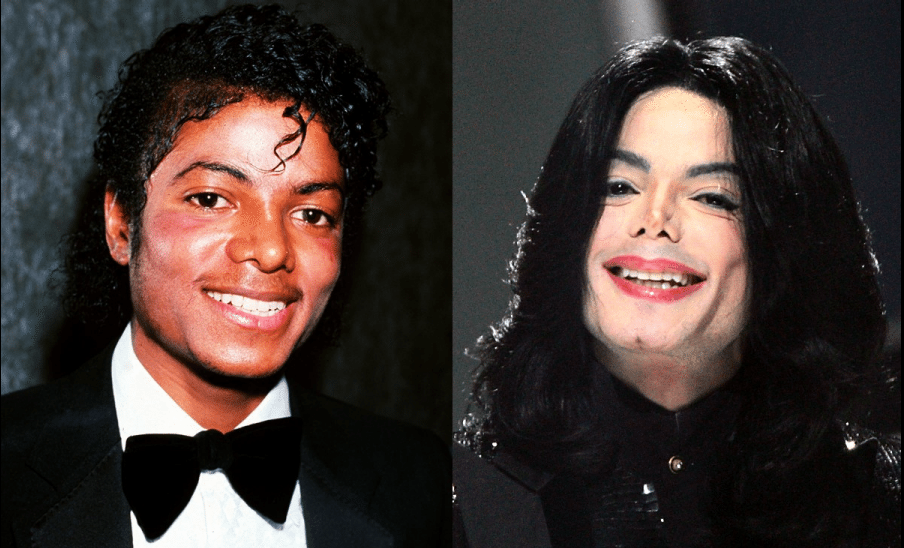 It is indeed sad that the King of Pop made this list with a worse after look. It first began with insecurity about his nose and pimples, he immediately had a nose job in 1979 at 20 years old, the results (left) was very ok. I'm sure we all wished MJ would've stopped there but he didn't, he wanted a more "perfect" look, in a bid to achieve his dream look some of the surgeries failed badly and attempting correction only made matters worse. To his death, MJ had about 100 plastic surgeries, which at some point made him incur a £350 million debt. The King of Pop died of cardiac arrest after he was administered a drug that was supposed to help him sleep.
2. Kylie Jenner
Bill: $2 million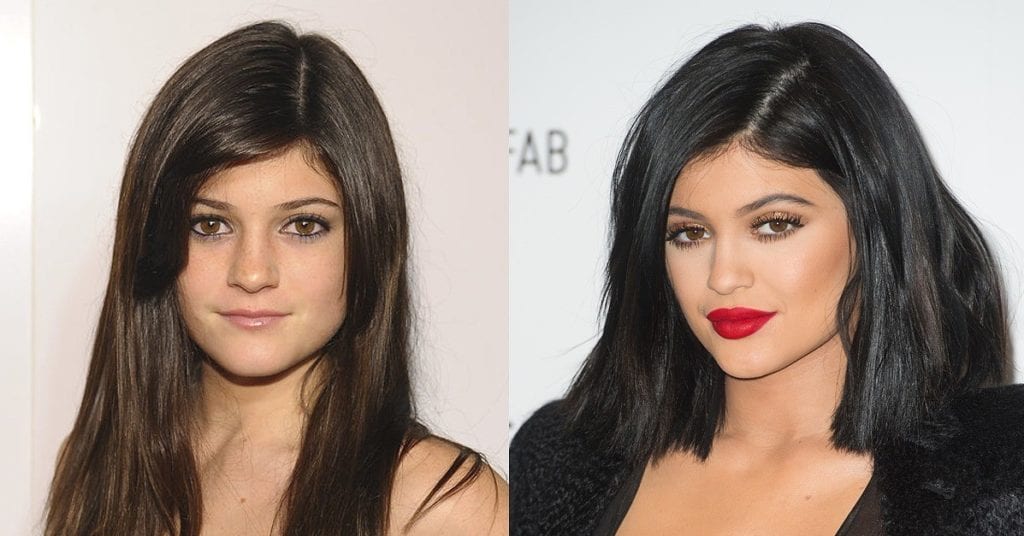 It should come as a surprise that an 18-year-old has already undergone $2 million worth of plastic surgery but when that 18-year-old is a Jenner, it is absolutely no surprise, the youngster hails from a family with a long history of plastic surgeries, so she is simply following in the footsteps of her parents- Caitlyn Jenner and Kris Jenner. The reason for Kylie's transformation was because she wanted to resemble her half-sister Kim who seems to get all the attention. Her strategy worked out though, she doesn't just earn from her family's KUWTK but also from TV and modeling gigs making her among the top 10 richest teen celebs with a wealth of $5 million, which will obviously grow.
1. Jocelyn Wildenstein
Bill: $4 million
Celebrities on this list are either, actresses, musicians or TV personalities, but for Jocelyn, her love for plastic surgery earned her the celebrity status. The so-called socialite went under the knife because she wanted to please her husband who has a thing for big cats. She has gone through a countless number of surgeries to land the cat look, and though we all think Jocelyn looks utterly hideous, she is delirious with joy over her new look and couldn't care less about what anyone else thinks. Way to go, Jocelyn, you've made Catwoman a non-fictional character, who would've thought…