For many of us, beds are nothing more than simple furniture needed to help us carry out one of humanity's most basic activities, sleeping. However, to some people, it means more, and to them, beds are not just a slap of wood and clothing to sleep in but also a means to remain a part of an exclusive group. Among these people, you will find some of the most expensive beds in the world.
They are willing to shell out millions and hundreds of thousands of dollars to own some of the futuristic and elegant designs created by some of the most famous bed makers. So just how much would the most expensive beds in the world cost anyway? Check out our top ten list below.
1. Baldacchino Supreme Bed – $6.3 million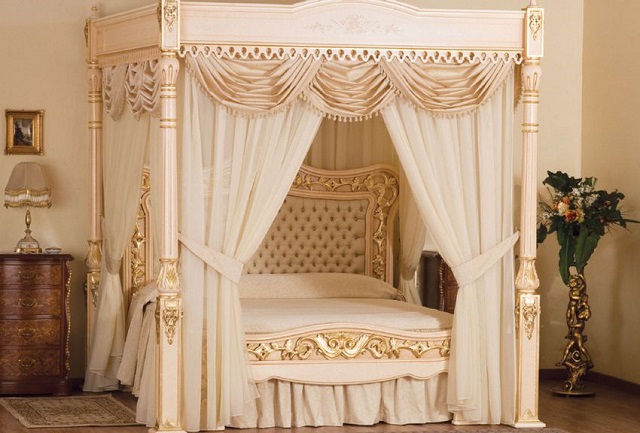 For the rich and the wealthy, nothing is simply owned for its primary and inherent purpose. Everything is a means to stand out, to flaunt their wealth and what better way to do that than to own the most expensive form of a very basic human tool, which is the Baldacchino Supreme Bed that costs $6.3 million.
It is a bed made out of Ash and Cherry, with a classy canopy that is draped with 24 carats of pure gold. It wouldn't be a super-exclusive bed if it didn't have special designs and this one was crafted by Stuart Hughes, one of the world's most famous designers.
The drapes are the finest pieces of Italian silk and cotton, laid out in a shape that would not look out of place at King's Landing.
However, part of the reasons this bed is unique outside of its design is, it is not even available for just any rich person to own. There are only two of them in the world, and simply having the cash will not be enough to own one. Talk about ultra-exclusivity.
2. The Magnetic Floating Bed – $1.6 million
Even though we think beds should just be beds, we can accept when there is a sufficient marriage of technological innovation and comfort to warrant a ridiculously high price, enough to make it one of the most expensive beds in the world and in that regard, this magnetic floating bed triumphs.
Have you ever dreamed about sleeping on the clouds, floating in the sky? If you can afford a high-rise apartment, this bed may just help you live that dream. Its uniqueness is in its name, a magnetic-floating bed that marries technology, aesthetics, and comfort.
For many who saw it during its debut at the 2006 Millionaire Fair in Belgium, it earned the title of the coolest bed in the world. Designed by Janjaap Ruijssenaars, the bed leverages on magnetic technology, using opposing industrial-strength magnets that allow the bed to float at 1.3 feet off the surface.
The strength of the magnets is so strong, enough to hold 2000 pounds in weight and as a fail-safe, it has strong wires at either end that also ties it to the floor, just so that you don't float away.
To own this particular king size version, you will need $1.6 million but a smaller version would only set you back $153,000.
3. The Jado Steel Gold Bed – $676,550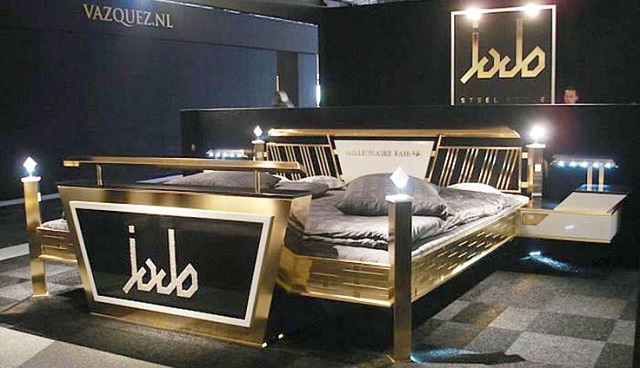 Ultimately, whatever innovation you want to bring into beds, you still need that flat rectangular surface for the owner to sleep on. It is a non-negotiable necessity of a bed's purpose, but when you can't change the bed's shape and purpose, you innovate around it.
That is how the Jado Steel Gold Bed made its way onto this list. Around the flat slab of foam in the middle are luxury designs and offerings that make this more than just a bed, but a luxury lounge. The bed's furniture itself is made out of real gold and Swarovski crystals, and for those mornings you want to sleep in, it has its own DVD player, internet connection, a PlayStation and a sound surround system.
You might just be sleeping on a rectangular surface, but when you are being a bed potato, you will be doing it in style. So how much would it cost to own this? Just $676,550, making it the third most expensive bed in the world.
4. Parnian Furniture Bed – $210,000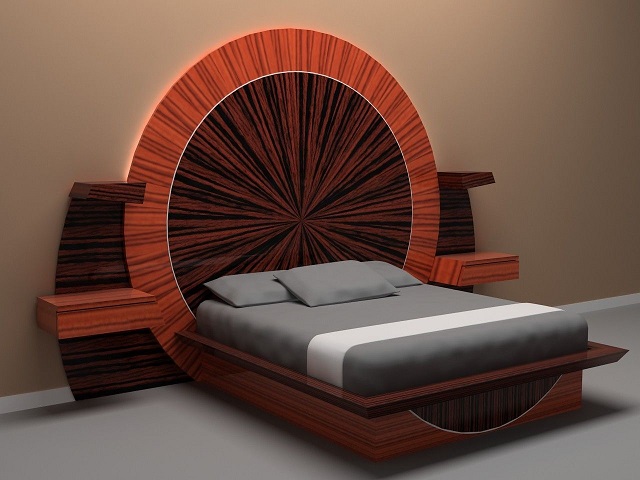 The fourth entry among the most expensive beds in the world derives its status from its simple but high-class furniture.
Unlike some of the other options on this list, the Parnian Furniture, which was designed by Abdolhay Parnian, is a simple marriage of expensive wood and luxurious utilities. The bed is made out of three different types of maple wood, in a design that screams elegance and it is combined with luxurious offerings such as iPad holders, two LED touch light switches, swivel television, hidden compartments and gold, and stainless-steel work.
By all regards, Parnian Furniture bed is a wonderful bed but to own one, you will have to fork out $210,000.
5. Quantum Sleeper Bed – $160,000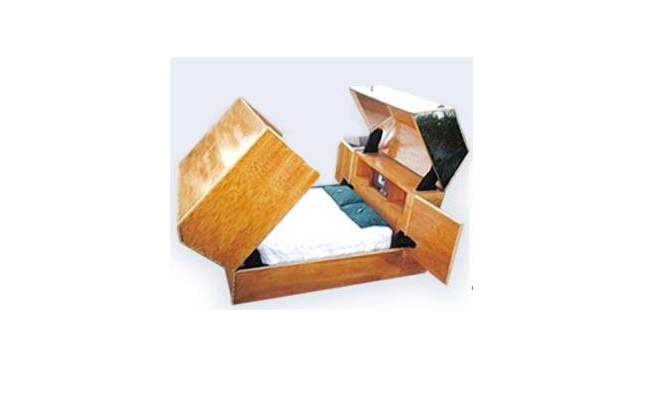 We have seen enough sci-fi films to know that futuristic beds are cool AF, and if you have $160,000 to spare, you can own this Quantum Sleeper Bed.
On the outside, it simply looks like a large pod but it is equipped with a bit more that wouldn't look out of place in a sci-fi flick. The Quantum Sleeper Bed is bullet-proof and has a safe room that can protect its sleeper from biochemical attacks, natural disasters, kidnappers and other forms of physical danger. It has its own backup power and a water-tight sealing, all enough to protect you in the case of the apocalypse.
However, we are not sure how you are supposed to enjoy your sleep in this bed when its entire purpose is designed for danger. But its makers do their best by outfitting it with comfort ideas like a microwave, a refrigerator, and a DVD player.
If we have said enough for you to want one, then be prepared to spend $160,000.
6. Majesty Vi-spring Bed – $84,425
Number six in the most expensive beds in the world is the Majesty Vi-spring Bed that would cost you circa $84 thousand. So, what would you be getting in a bed that cost about the same in college tuition for four years?
Well, it has more than six thousand springs in it, all of which have sustainable suspension. If you are looking for a bed that is soft and immersed in cushiness, this may very well be your ideal bed.
Aside from its spring material, the Majesty Vi-spring bed is also a custom-made bed that was handcrafted by bed designer, Jab Anstoetz and around the custom design are layers of gold and silver woven into the bed.
If you are not trying to be overly ostentatious, this is a great bed to have, if you can afford it.
7. Cosmovoide Bed – $60,000
If you suffer from claustrophobia but still want a bed that wraps around you, then the Cosmovoide Bed may just be what you are looking for.
It is a customized bed with a huge headboard that wraps over you, leaving enough space between the end of your legs and your torso.
Inside the bed are suspending rings and seven-colored LEDs which are fitted with other luxurious utilities like a telephone, a DVD theatre, and electric relaxation frames.
If you are already enticed, be careful before doing anything rash because, at $60,000, the Cosmovoide bed is the seventh most expensive bed in the world. However, if you do go ahead to buy one, you would own the same bed with SpaceX founder, Elon Musk.
8. Monarch Vi-spring Bed – $50,000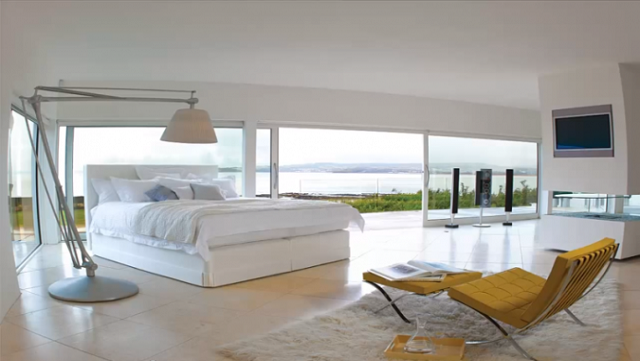 If the $84000 of the Majesty Vi-spring Bed is too much for you, you can settle for the Monarch Vi-spring Bed which cost just $50,000.
The bed's frame is made out of bamboo fiber wrapped into a mattress made with cashmere, mohair, and lambswool to make this befitting for a monarch, or at least someone who feels like one.
In a way, this bed is the definition of luxury on a budget and if you are looking to own one, we would understand. Don't forget though, it cost $50,000.
9. Starry Night Sleep Technology Bed – $50,000
Same price, different benefits. Have you ever checked into a motel with a twin bed and had to put them together to form a large bed?
The Starry Night Sleep Technology Bed takes that idea and adds technology and luxury to it. It has technologies designed to help snorers and it can lift the upper half of the bed to a certain degree.
For those who have terrible sleep patterns, this is a bed that monitors you and your partner, adjusting itself to your individual needs without a wholesome change to the bed as a whole. Aside from this fascinating benefit, it also comes with surround sound stereo, a docking station, and a projector.
See Also: These are The Most Luxurious Watch Brands For Women
10. Sphere Bed – $50,000
The last three beds on our most expensive beds in the world list are all tied at price level but differ in design and capabilities, and at number 10 is the Sphere bed, which also cost $50,000.
This bed shares a design philosophy with the Quantum Sleeper Bed and Cosmovoide bed we mentioned earlier in our list but they have different capabilities. While the Quantum Sleeper is a personal panic room, the Sphere Bed is just a slice of luxury designed by Karim Rashid for bed and sleep enthusiasts who would like to feel like they are in an episode of Star Trek.
It offers luxury items like a television set, mirrors, champagne holder, LED lights and surround sound speakers. It also has a massage unit built underneath the mattress, which just sounds beautiful.