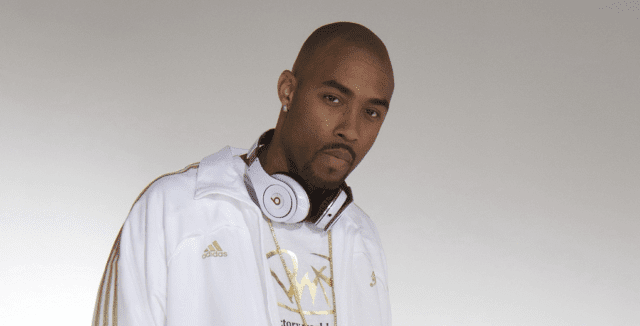 With the hit single "This Is How We Do It", Montell Jordan broke out on the global music scene in 1995. Being the main solo artist for Def Jam Recordings, Montell churned out numerous other successful songs that took him to the next level of fame and money. Jordan is not only a singer but also a songwriter and producer who has written and produced for other singers as well.
Alongside several other works, Montell Jordan has eight studio albums to his credit. The music artist, however, disappeared for some time from the music industry for very intriguing reasons which are unveiled in the following paragraphs.
Montell Jordan's Secular Music Career
Born on December 03, 1968, in Los Angeles, Montell Du'Sean Barnett kicked off his music career in 1991, the same year he graduated from the University. Raised in his birth city of L.A, Jordan studied Communications at Pepperdine University in Malibu, California.
Although Jordan grew up in a gang-ridden neighbourhood, his staunch Christian background and the fear of his strict father kept him away from them. His parents were both deacons at their local Baptist Church which Jordan attended with them regularly as a child. He later started playing the piano for the church and thus, became an essential worker who never missed services.
All these notwithstanding, Jordan abandoned his Christian principles and delved into worldly life when he entered college. The singer and pianist was lured by the financial gains he never knew were attached to his God-given talents. Speaking in a 2018 interview with The Revolution TV, Montell revealed that while he earned about a hundred dollars a week playing piano six days for his church, he earned up to $300 dollars singing for just ten minutes in a nightclub! That was exactly how he deviated and started his journey towards becoming an R&B pop star.
After working hard for a number of years to find his feet in the music industry, Montell eventually met Russell Simmons who signed him to Def Jam Records in 1995. Following this, he released his first single titled, "This Is How We Do It" (1995) which turned out to be a hit, peaking and remaining at #1 on Billboard's Hot 100 chart. He soon released his first studio album of the same title which went platinum.
Jordan went on to dominate pop charts with a string of hit singles such as "Somethin' 4 Da Honeyz", "I Like…", "Let's Ride", "Get It On… Tonite", and many more. In 2003, he left Def Jam recordings to sign with Koch Records. Following this, he released the album, Life After Def. Jordan again switched to another record label – Fontana Records from where he released his next album, Let It Rain (2008). It was his seventh studio album. Other earlier ones included More… (1996), Let's Ride (1998), Get It On…Tonite (1999), and Montell Jordan (2002), alongside fourteen singles and numerous hits.
The Great Turnaround and Ministry Career
While planning on releasing his eighth album in 2010, Montell Jordan had a life-changing encounter. It happened in July 2010 that during a 21-day fasting program at Victory World Church where Montell worshipped with his family then, he received a message from God instructing him to quit the music industry. Jordan was initially reluctant to follow the directive, living a quiet double life. While he performed at clubs by night, he led worships in the church by day.
With time, however, he became convinced and abandoned his career, devoting his life to God fully. He also accepted the church's appointment as the lead worship pastor. Jordan has since been practising a full-time worship ministerial career at the Victory Church in Norcross, Georgia. He officially retired from R&B (and secular music) in January 2011.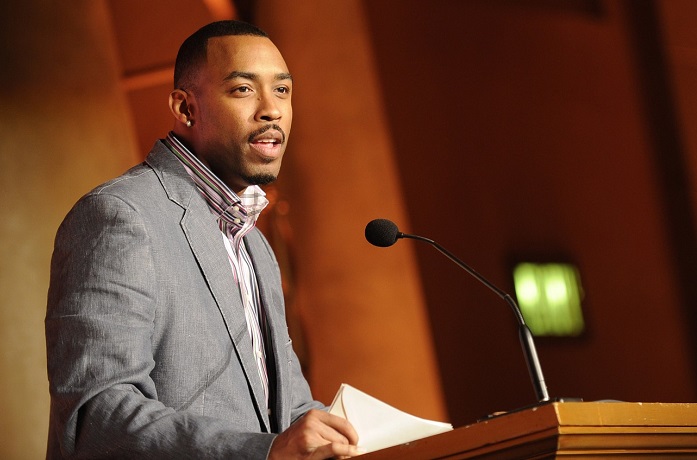 Montell Jordan's Net Worth Before and After Quitting Secular Music
Jordan's music career witnessed quite a great success for the almost two decades it lasted, helping him to build an admirable level of wealth. His first album, This Is How We Do It sold over one million copies. Several of his subsequent releases were also successful, with his second and third albums, More…, and Let's Ride both certified Gold.
In addition to his own album/record sales, Montell Jordan also earned significantly from writing and producing songs for other music artists. Some of the notable acts he worked with in this regard include Christina Milian, Deborah Cox, Shae Jones, 98 Degrees, and Lil' Mo. Jordan is the one who penned Deborah Cox's 1998 widespread hit, "Nobody's Supposed to Be Here".
From his music career, Jordan made quite a lot of money that amounted to millions. However, following his retraction from the mainstream music field, his income dwindled and has been counting in thousands. Since 2015, his net worth has been estimated at $500,000.
Here's How Montell Makes a Living Now
Despite his full plunge into the gospel ministry, Montell Jordan has not completely abandoned music. He has instead, turned his talents to making Christian songs. After becoming the worship leader at Victory Church, Jordan created a music group called the Victory World Music. Alongside the group, the former R&B icon released a Christian album in 2011.
As a full-time pastor with a licence to marry couples, bury the dead and christen newborns, Montell Jordan is possibly receiving some sort of paycheck from the Victory World Church where he works. In addition, Victory World Music holds concerts that see people pay to watch just like any other music band, thus, making some decent bucks for its members, Jordan inclusive.
Outside the ministry, Montell Jordan occasionally performs at public events. Between 2015 and 2016, he performed during the halftime of some NBA games. He also performed his hit debut track, "This Is How We Do It" on The Late Late Show with James Corden around this period. The singer also performed the hit track on American Idol's finale as well as an episode of Tamron Hall's talk show in May and November 2019 respectively. A few days later, precisely on November 29, he released his eighth album titled, Masterpeace.
See Also: Michael Jordan Bio, Wife, Stats, Shoes, House, and Family
Interesting But Lesser-known Facts About Montell Jordan's Family Life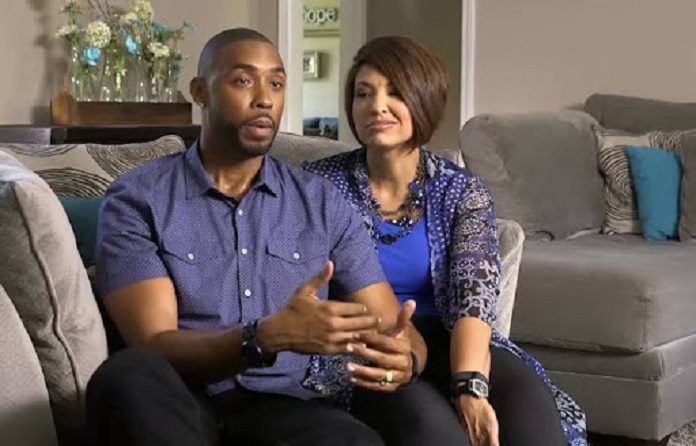 Montell Jordan has been married to Kristin Hudson for more than two decades. The duo met at a party while they were still high school students. They subsequently started dating and later tied the knot in 1994.
With his wife, Kristin, Montell has four children, namely: Sydney Jordan, Skyler Jordan, Chris Jordan, and Samantha Jordan.
The couple's last child and second daughter, Samantha was born on May 15, 2012. At the time of her birth, the ages of her three siblings (Montell and Kristin's older children) were listed as 23, 16 and 8 respectively. The trio's exact birth dates are not available.
Sydney, Montell's first daughter and the second child, takes after him in singing. She serves as a vocalist at the Victory World Church. Jordan lives with his family in Atlanta, Georgia.
How Montell's Career Turnaround Saved His Marriage
While his music career boomed, only a handful of Montell Jordan's fans knew that the singer was already married – right before hitting his breakthrough with "This Is How We Do It". He kept his marriage completely away from the media since his label believed he would sell better as a single guy.

Jordan would, therefore, always say he is married to music when asked about his marital status and the more interesting part? His wife was supportive of his actions, working as just his manager (and never his wife) all through those years. Their major focus was just making music and remaining in the business.

With time, however, the couple's lies began to yield its sour and bitter fruits. As Montell was busy touring around the country, Kristin occupied herself with negotiating contracts and taking care of the kids at home. The couple thus spent little or no time together as husband and wife, leaving the doors wide open for infidelity. Jordan was the one who ended up cheating on his wife as he always had a beehive of loose women at his beck and call. Alongside losing each other's trust, Montell and Kristin also lost their faith in God.

However, after quitting secular music and turning their lives to God, the couple were able to restore and re-establish their marriage. Jordan and Kristin now work hand in hand to achieve the goal of transforming other marriages through their Marriage Masterpeace Ministry. One million they say is their target! The couple has also co-authored a Christian marriage counselling book titled This Is How We Do It!

Fact Check: We strive for accuracy and fairness. If you see something that needs updating,