Bam Margera has become famous for his numerous stints with the ladies, the American stuntman and pro-skateboarder has won the hearts of so many ladies with his exceptional stunt performing skills. He has equally appeared on several television shows including Jackass movies; as well as MTV's Bam's Unholy Union. The skating prodigy has been married twice and his first marriage was with Missy Rothstein Margera.
While Margera has been making the waves on the TV screens, there hasn't been much information regarding his first marriage. However, Missy's private lifestyle has made her less visible to limelight despite being married to a famous star. Learn more about Missy Rothstein Margera, her divorce from Bam, who she is dating now, and other interesting facts below.
Who is Missy Rothstein Margera?
The amazing Missy Rothstein Margera is a multi-talented American photographer and model who garnered fame through her marriage to Bam Margera. The gorgeous model has made several appearances on television shows such as Bam's Unholy Union, Viva La Bam, and Haggard: The Movie, among others. Her marriage to Bam Margera lasted for a short while before the duo went their separate ways.
She was born as Melissa Rothstein on 3rd June 1980; the gorgeous model grew up in Springfield, Pennsylvania in the United States. She grew up with her mother Marian Rothstein, there is no information about her father. Growing up, Missy, as she is fondly called, began to nurture a dream of becoming a model. She completed her basic education at West Chester East High School, situated in Pennsylvania, when she was done; she enrolled at the Penn State University where she acquired a bachelor's degree in communication.
Upon graduation, Missy began her career when she played a minor role in the comedy show titled Haggard: The Movie in 2003. After that, she went on to appear in other on several episodes of Viva La Bam in 2005. She came into the limelight in 2007 while featuring on the reality television series titled Bam Unholy Union. The show was about Missy Rothstein Margera and her fiancé Bam Margera in preparation for their wedding.
The following year, she appeared in another show called Bam Margera Parents: Where the #$&% Is Santa? alongside Brandon Novak and Mark The Bagger, among others. Additionally, Missy Rothstein Margera made an appearance on the CKY's music video titled Roller Rager in 2009
Her Ex-husband and Divorce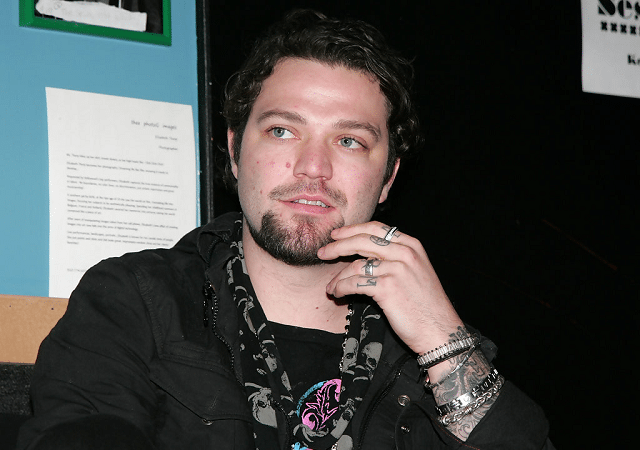 Rothstein married the famous American television filmmaker and stunt performer Bam Margera. Bam is most notable for his appearance on MTV's stunt show titled Jackass and Bam's Unholy Union. Margera is also a pro-skateboarder who became popular in the late '90s following his exceptional skating skills. During his skateboarding career, Bam was a member of Team Element, he also earned sponsorships from popular brands including Volcom, Landspeed Wheels, and Electric Sunglasses. He retired professionally from skating a few years ago.
The couple met themselves many years ago and after a while; they started their relationship. While the MTV show Bam Unholy Union was ongoing, the model Missy was contacted by the Playboy Magazine and was asked to pose nude alongside Bam Margera; nevertheless, she outrightly rejected the offer. Subsequently, the pair decided to walk down the aisle, they tied the knot in February 2007 and their wedding took place at the Loews Hotel situated in downtown, Philadelphia. After their wedding ceremony, the couple took a trip to Dubai to celebrate their honeymoon.
Missy and Bam had a blissful married life together; nevertheless, their marriage wasn't without hiccups and controversies. In 2009, Bam was hospitalized following four days of heavy drinking; after that incident, Missy disclosed she might be getting a divorce soon. However, in 2010, the news of Bam's extramarital affairs surfaced and shortly afterwards; their relationship turned sour.
Bam appeared on Howard Stern's show in October 2010 where he was asked about his affairs and relationship with Missy. He disclosed that Missy is aware of his extramarital affairs and that they see each other once a week because they are both living in separate cities. In the wake of the event, the pair got separated in 2010 and their divorce process was finalized in 2012.
Check Out: Who is Helen Lasichanh? Her Ethnicity, Height, Parents, Son, Bio
Is She Dating Anyone?
After their divorce, Missy Rothstein Margera decided to stay away from the limelight media attention. Missy began to keep a low profile; hence, there is no news of her subsequent relationships and affairs. Surprisingly, she doesn't have any social media account as well. Her ex-husband, Bam, on the other hand, went on to marry a lady named Nicole Boyd in 2013. Their wedding took place at Reykjavik located in Iceland and after four years of marriage; the couple announced they are expecting their first child. On 23rd December 2017, Bam and his wife welcomed a son, Pheonix Wolf.