If you are an avant-garde music enthusiast, you are probably familiar with the life and career of the Puerto Rican singer, songwriter, rapper, actor and record producer, Ramón Luis Ayala Rodríguez (popularly known as Daddy Yankee). He originated the terminology 'reggaeton' in 1994 to refer to a new music genre from his home country. Now known as the 'King of Reggaeton', the thirty-million-dollar worth artist is popular by any standard. But, many people do not know anything about his wife Mireddys Gonzalez who happens to be the focus of our attention. So, read on to get all the relevant and fun facts you need to know about Mireddys.
Mireddys Gonzalez Bio
Mireddys apparently avoids the spotlight that comes with being the wife of a superstar. As the CEO of her husband's record company El Cartel Records, she seems to mind business more than media attention. The result of this sort of lifestyle is that little is known about the white American woman. In any case, we are going to tell the much that has been made available so far.
Mireddys Gonzalez was born in America in 1977 and she commemorates her birthday on January 19 every year. Details of her family background (including the names and occupation of her parents and siblings) are hot known.
Mireddys is obviously a well-educated woman considering the astuteness with which she manages her husband's business. It even seems she studied a business-related subject at college levels. Yet, details of her education history are not available to the public and the media.
Going further, Mireddys Gonzalez is a music manager by profession. It is certainly the reason she has been able to manage her husband's recording franchise since 2001 as already hinted. Her work as a music manager is however not limited to El Cartel Records as she also renders her services to other clients. For instance, she reportedly signed contracts worth $20 million with Interscope Records and Pepsi.
Her Family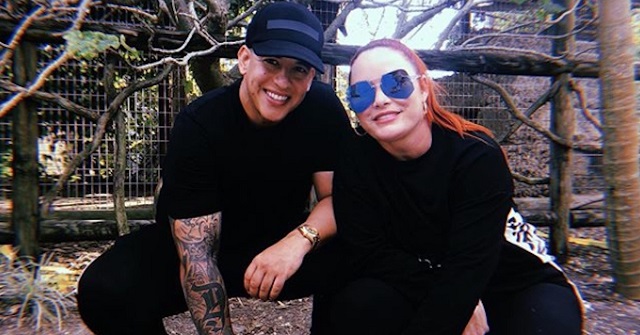 Mireddys Gonzalez's husband is the famous Latin recording artist Daddy Yankee – the founder and owner of the record company El Cartel Records where she fills the role of a manager and CEO. The two were born the same year – 1977. They had been dating each other since they were teenagers, got married when they were seventeen, and are still madly in love in their forties. Her husband revealed the secret of such an exceptionally strong and beautiful relationship in an interview he granted to the Spanish TV show host Maria Celeste Arraras, saying it is because they are friends above anything else.
For your interest, Mireddys' husband Daddy Yankee is a history maker – one of the most eminent ever in fact. Apart from originating the term 'Reggaeton' as already said, he first brought the music genre the term describes to global attention by releasing its first international hit single 'Gasolina'. His hit single 'Despacito' also became the first Spanish-language song to hit number 1 on the Billboard Hot 100. Above all, the video of Despacito has become the most-watched video in the history of YouTube. Besides, he has won over 80 notable awards from over 250 nominations.
Mireddys Gonzalez has two daughters and one son with her decades-long husband Daddy Yankee. Their daughters are named Yamilet and Jesaeelys while their son is named Jeremy. Yamilet was born in 1994, the same year that the couple got married. Jeremy and Jesaeelys were respectively born in 2006 and 2008. The kids are all grown up now, with the younger two being active on social media and the eldest keeping a low profile.
The family lives together happily. In March 2018, Mireddys and Daddy Yankee attained 23 years of married life and they celebrated it in a unique style. Daddy Yankee had hired a private jet for his lovely wife and had it decorated with a rich bouquet of flowers and balloons. Then, they were gushing over one another on social media. Besides, the entire family is often seen holidaying together at exotic locations.
SEE ALSO: Avia Butler – Bio, Family, Facts About Shay Carl's Daughter
Other Facts About Mireddys Gonzalez
1. Mireddys Gonzalez maintains a presence on social media. At the time of filing this report, she has just over 392 thousand followers on Instagram.
2. Mireddys is 15 days older than her husband. She was born on January 19, 1977, while her husband was born on February 3, 1977.
3. Daddy Yankee was her high school sweetheart and the only person she ever dated.
4. Apart from El Cartel managed by Mireddys, her husband has other record labels including Dream Team Killer, Los Cangris, Machete, Universal and Capitol Latin.