There are quite a few moments in sports and media history that can be attributed to Mike Tyson – his iconic face tattoo, his fight with Evander Holyfield which ended after he bit off the latter's ears, and his appearances in the Hangover movies. Combined with an ultra-successful boxing career, Mike Tyson's net worth was at a point, one of the largest among sportsmen in the world.
Of course, he did not hold his status among the richest sportsmen in the world for long as he lost his money to several bad financial decisions as well as his string of controversies, including time spent in prison. Since coming out of prison, Mike Tyson has been on the path of reformation and has returned to his place as one of the most beloved personalities in the world.
Here is a look at Mike Tyson's net worth as well as the story of his successes, losses and financial comeback.
Mike Tyson's Net Worth
Mike Tyson has a net worth of $3 million. His current net worth has been down to a string of investments, businesses, and appearances in TV and Film.
Some of them include a one-man show in Las Vegas that grew into a 36-city three-month national tour as well as an appearance on Broadway. He co-owns Iron Mike Productions, has a published book, Undisputed Truth which featured on The New York Times Best Seller list.
In film and TV, Mike Tyson's net worth has come from appearances in the Hangover movies, Ip Man 3, and his own YouTube channel. He also owns an entertainment platform, Fight to Fame and has endorsed a few brands, such as Ultra Tune.
Story of His Successes, Loss and Financial Comeback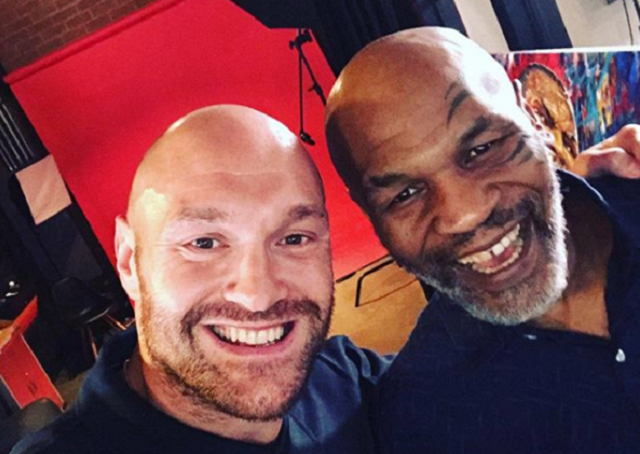 The life of Mike Tyson can be broken into three parts – His period of mega-success, his period of major losses and his return to moderate success.
Born in Brownsville, Brooklyn on the 30th of June, 1966, his journey to mega success began as a teenager when he began training with his boxing manager and the man who became his legal guardian, Cus D'Amato. He started his boxing career as an amateur fighter in the early 80s, winning gold medals at 1981 and 1982 Junior Olympic Games.
He was 18 years old when he made his professional debut as a boxer, fighting Hector Mercedes in New York. Within a year of his debut, Mike Tyson accumulated several wins to his name, winning 26 out of 28 fights by knockouts. One of them was a fight against Marvis Frazier which he won within thirty seconds into the first round.
As his wins accumulated, so did his reputation and he continued to match his great expectations with each fight, eventually becoming the world heavyweight champion, setting a record as the youngest boxer to win the title at the age of 20.
Aside from winning the WBC title, he also won the WBA and IBF titles and became the first heavyweight boxer to hold all three titles at the same time, and with each win, Mike Tyson's net worth climbed to new heights.
Before he got into his period of major losses, Mike Tyson's net worth had benefited from career earnings of well over $400 million then the losses began. First in the ring when he lost his titles to Buster Douglas and then a conviction for rape in 1992 which sent him to six years in prison, of which he served three years.
His attempt at comeback fights proved mildly successful as he won the WBC and WBA titles in 1996. However, in the same year, he lost the WBC title and lost the WBA title to Evander Holyfield. His match against Evander ended with Tyson biting off his ears.
Eventually, after a failed attempt at winning the World Heavyweight title again at the age of 35 in 2002, he declared bankruptcy and was reportedly $23 million in debt. When he retired in 2006, he had total career earnings of $685 million with $400 million of them coming in the ring, but he had lost his money to reckless spending.
Some of his extravagant spending including a really expensive car collection, Bengali tigers, a luxurious mansion and a gift of $2.3 million bathtub to his wife.
His comeback has been down to life as an actor and a businessman. Having sold off a majority of his properties to finance his debts, Mike Tyson has built his net worth back to millionaire status with investments in some businesses, including a 407-acre cannabis resort in California which reportedly earns the boxer $500,000 per month.