| Net Worth: | $360 million |
| --- | --- |
| Salary: | Unkown |
| Income Sources: | His Music career, Acting and film production |
| Age/Date of Birth: | 26 July 1943 |
| Height: | 5 feet, 10 inch (1.78 m) |
| Nationality: | British |
| Last Updated: | 2020 |
Mick Jagger is an English rock and roll singer, songwriter, and actor. He is the lead singer of the legendary music group, Rolling Stones which he co-founded.
Sir Michael Philip Jagger, also known as Mick Jagger currently has a net worth of $360 million, thanks to his five-decade-long career.
Jagger's life of over seven decades has always been surrounded by events of great interest. Follow on as we take a closer look at his career, wealth, family and more.
How Much Has Mick Jagger Made From His Music Career?
Mick has made millions of money from tours, record sales and royalties which bring his net worth to a befitting $360 million. Though far from his prime, Mick is showing no signs of slowing as he continues to bank top dollar from touring. Even, when he eventually quits the road, his songwriting and music royalties has him made for life.
Mick was born Michael Philip Jagger on 26 July 1943 in Dartford, Kent. As common with most music stars, Mick developed a passion for music as a kid and particularly enjoyed listening to music on the radio. In his early teenage years, he got his first guitar and began collecting albums of blues stars like Howlin' Wolf and Muddy Waters.
Jagger had no problems striking a balance between his love for music and his education as he was exceptional at both. In primary school, he met with fellow blues music lovers and future legendary rocker, Keith Richards. Mick was also close pals with Dick Taylor and together they formed a band with Jagger as the frontman.
Jagger graduated from high school and proceeded to London School of Economics in 1960 to study business as an undergraduate.
Rolling Stones Formation
While in school, Mick aspired to become a politician or journalist but didn't give up on music as he began plans to form a band. In 1962, Jagger and his childhood pals Keith Richards and Dick Taylor alongside guitarist Brian Jones and pianist Ian Stewart joined forces to found The Rolling Stones band named after a mutual favourite song by the Muddy Waters.
The Rolling Stones began performing unpaid gigs at clubs and made their first official performance as a band in a London jazz club in 1962. The band mostly performed covers of other top acts but after they came under the management of Andrew Loog Oldham, Jagger and Richards began penning the band's songs. The Jagger/Richards songwriting partnership would later comprise the majority of The Rolling Stones catalog.
The band enjoyed an exponential growth of fame thanks to Jagger's onstage charismatic persona and sex appeal. Between 1962 and 1964, The Rolling Stones had grown into a sensation and was ranked above The Beatles in terms of popularity in the British music scene. Jagger believed so much in the band that he had to quit his education to focus on its growth.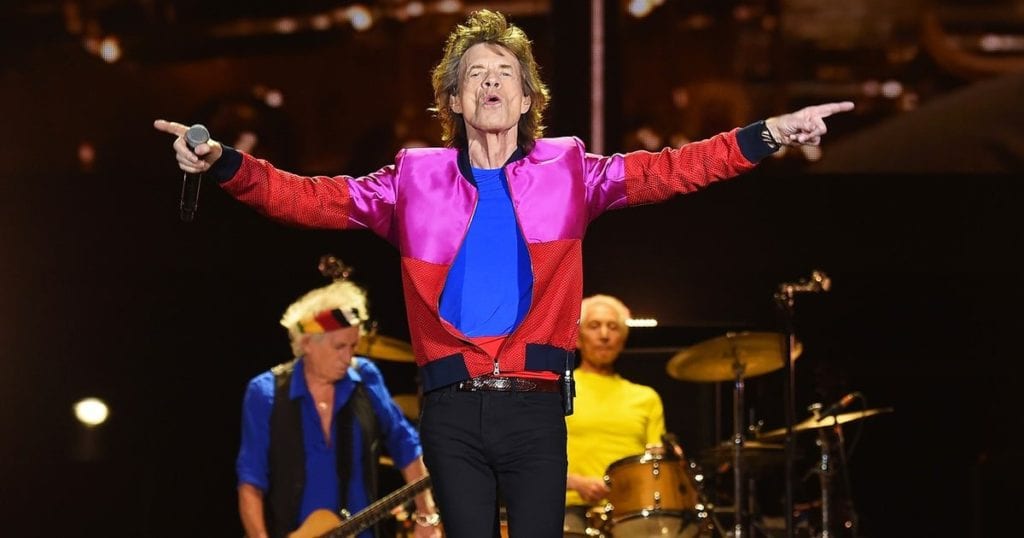 Rolling Stones Commercial Success
The Rolling Stones had their first charting hit in 1964, it was a cover of Bobby Womack's "It's All Over Now." Their self-written song "The Last Time" became their third UK chart-topping hit. The band rose to worldwide fame with their hit single "(I Can't Get No) Satisfaction", released in 1965. The single topped the charts in numerous countries including Germany, Ireland, and the US.
The Rolling Stones continued to enjoy massive commercial success for the rest of the 1960's. Periods between 1968 and early 1970's are considered the band's most successful times and the periods at which they made their best music. Successful record sales continued through to the 1980's but dwindled from the 1990's as the new millennium beckoned.
The Rolling Stones have released 30 studio albums which have sold over 96 million album units worldwide and grossed over $250 million. In addition, Jagger has enjoyed his fair share of solo success with albums like "She's the Boss" (1985), Primitive Cool (1987) and Wandering Spirit (1993).
The band made up for lower album sales with their ability to pack large venues, a feat that frequently ranks them among the music higher earners. Their Voodoo Lounge Tour (1994 – 1995) grossed an estimated $320 million while A Bigger Bang Tour (2005 – 2007) is considered as the world's second-highest-grossing tour with over $600 million made from 144 shows. The band earned $46 million and $57.5 million in 2013 and 2015 respectively.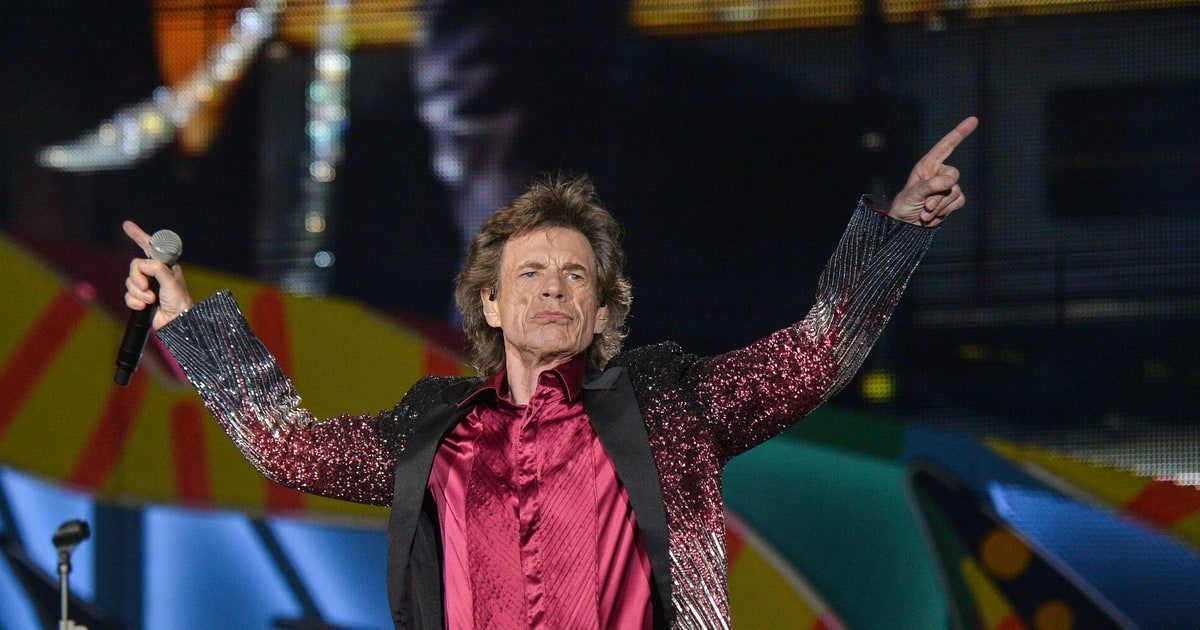 Other Endeavours
In addition to his music career, Mick dabbled in Hollywood in the early 70's but recorded only mild success as an actor. In most recent times, Mick has been more active as a filmmaker. His production company Jagged Films have made such films like Enigma (2001) and TV series Vinyl (2016).
Mick Jagger's personal life like his music has attracted much public attention with a particular focus on his romantic life. Jagger has been in a relationship with multiple women, most notably with Bianca De Macias to whom he was married for 7 years from 1971 – 1978 and with Model Jerry Hall his longest relationship which lasted from 1977 to 1999. Jagger has 8 children from 5 different women. His 8th child with ballerina Melanie Hamrick, a son named Deveraux was born on December 8, 2016.
With a net worth of over $300 million, Jagger has been faithful in his daddy duties. For his latest addition, Jagger pays his baby mama $15,000 every month for their son's upkeep and also bought them a $7 million townhouse in New York.
Mick was knighted in 2003 for his services to popular music.
His Wife or Partner, Girlfriends, and Details of His Previous Relationships
Mick Jagger got married to a Nicaraguan lady, Bianca Perez-Mora Macias, on May 12, 1971. Mick and Bianca met at a party organised by Rolling Stones and the two dated for about six months before tying the knot. The couple however separated only seven years later, in 1978. It was Bianca who filed for the divorce, on the grounds of adultery on Jagger's part.
All through his love life, Mick Jagger has always been in what could be described as an "unconventional romantic lifestyle", moving from one woman to another and making kids like hell; both before and after his one and only genuine marriage. Just like Rolling Stone, he has continued to "rock and roll" without pausing.
Here are some of the most prominent girlfriends of Mick Jagger, the list goes on and on:
First on the list is Marsha Hunt, an American actress whom Mick dated between 1969 and 1970, before getting married to Bianca. They had a daughter together who is Mick Jagger's first child. Marsha has been married twice and divorced since she parted with Mick.
Another is Jerry Hall, who was the very reason Bianca, Mick Jagger's wife divorced him. Mick started seeing Jerry, a 6 feet tall charming model from Texas in 1977. Jerry and Mick's relationship is believed to be the longest of all and it produced four kids. They had a fake marriage in 1990 but parted ways in 1999 when Jerry could no longer condone Mick's infidelity. Jerry Hall is currently married to Rupert Murdoch, since 2016.
Jerry Hall's place was soon taken by Luciana Gimenez, a Brazilian model who was operating from behind the scenes while Mick Jagger was still with Jerry. They had a son together in 1999, immediately after which Luciana called it quits.
Another remarkable lady that was once in Mick Jagger's life is L'Wen Scott, a fashion designer whose real name was Laura Bambrough. She was also known as Luann. L'Wen kick-started her relationship with Mick Jagger in 2001 and the two were together until 17th March 2014 when L'Wen committed suicide by hanging at her home in Chelsea, NYC. It was perceived that the entrepreneur took her life over some grave financial difficulties her business was going through. Mick was away on a music tour when the shocking incident occurred.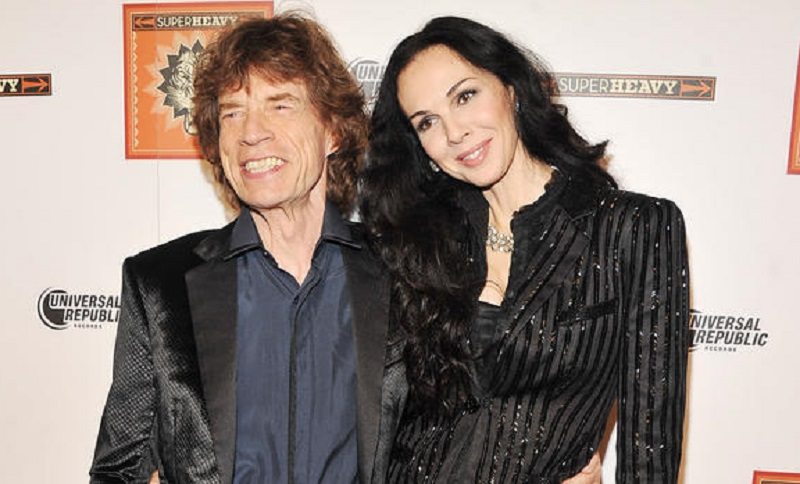 Trailing behind late L'wen was Melanie Hamrick, a ballet dancer whom Mick Jagger met during a tour in Tokyo not long before his immediate past girlfriend's death. It was just like Melanie was hanging around as she made her appearance as The Rolling Stones singer's woman just in time – July 2014. About two years later, Melanie who is 44 years younger than Mick, gave birth to his [Mick Jagger's] 8th child!
Towards the end of 2017, rumors started circulating that Mick Jagger has once again gotten a new honey bunny named Noor Alfallah. The two were reportedly seen as a pair in Paris during The Rolling Stones tour, "No Filter". From available records, Noor is just 23 and therefore, younger than five of Mick's children, as well as one of his grandchildren. The 51-year age gap between her and Sir Jagger is just staggering. It seemed as if this relationship didn't last since Mick has been seen on more than one occasion with Melanie, his former partner.
What We Know About Mick Jagger's Children
Mick Jagger has eight children and they come in this order:
Prior to his marriage, Mick's affair with American actress, Marsha Hunt produced a baby named Karis Jagger. Karis was born on November 4, 1970. She studied at Yale University and has been married to a movie producer, Jonathan M. Watson since 2000. They have two kids together, Mazie and Zack, born 2002 and 2004 respectively.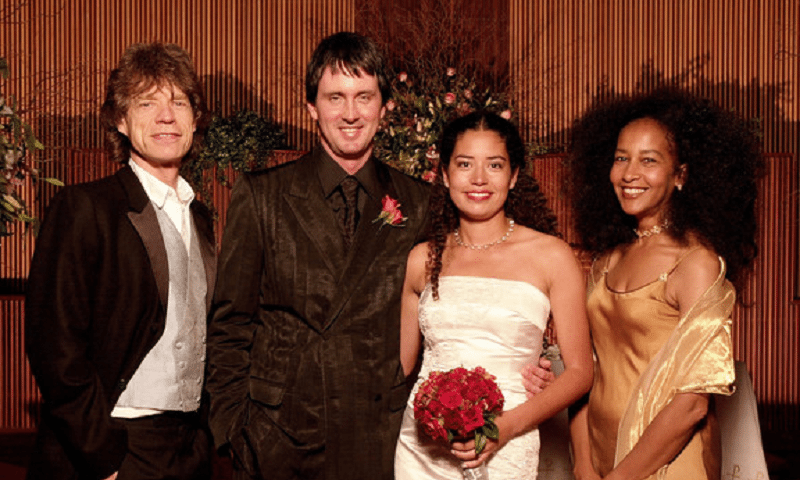 Mick's marriage with Bianca produced a daughter who was named Jade Sheena Jezebel Jagger. Bianca was already four months pregnant with Jade as at the time of her wedding. She later gave birth to her on 21st October 1971 in Paris, France. Jade Jagger is British by nationality. She is an artist, interior and jewellery designer; the owner of Jade Jagger Jewellery Inc. which she established in 1996. Jade was once a model. She appeared in film series like Being Mick and Paris Hilton's British Best Friend. Jade got married to Piers Jackson in 1990. They have two daughters together, Assisi (1992) and Amba (1996), but divorced in 1999. Jade later got remarried to Adrian Fillary in 2012.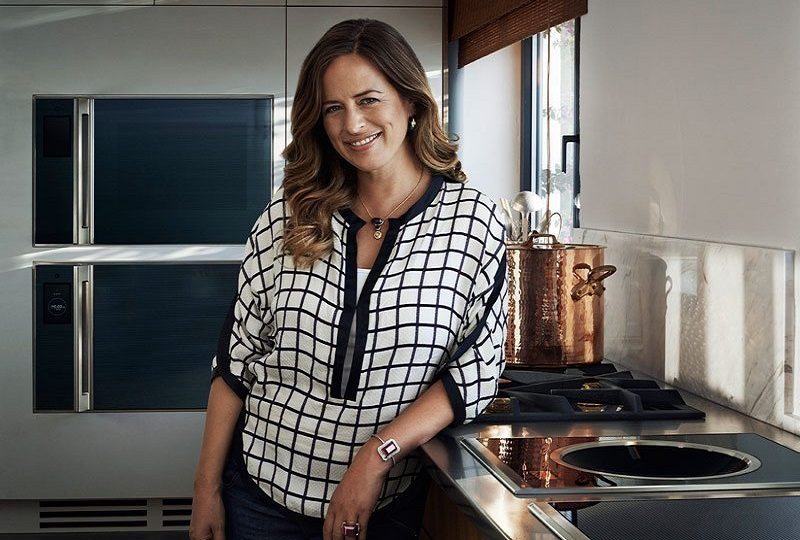 Then come Jerry Hall's kids with Mick Jagger, four of them – Elizabeth, James, Georgia and Gabriel.
Elizabeth Scarlett Jagger, aka Lizzy, was born on 2nd March 1984. She is Mick Jagger's third child and third daughter. Lizzy is a model and an actress, working for agencies such as The Lions and Oui Management.
James Leroy Augustin Jagger is Mick's first son and fourth child. He was born on 28th August 1985. He is a singer, guitarist and actor. He added to his popularity as Mick Jagger's son when he starred in Vinyl, a 2016 American TV series co-produced by his father. James Jagger has been married to his longtime girlfriend, Anoushka Sharma since 2015.
Georgia May Ayeesha Jagger was born on 12th January 1992. She is Mick Jagger's second daughter with Jerry Hall and overall, his fifth child. Georgia is following her mum and elder sister's footsteps in modelling. She is currently dating DJ Josh McLellan-Ludlow.
Gabriel Luke Beauregard Jagger is Mick Jagger's second son and sixth child; his last with Jerry Hall. He was born on 9th December 1997. Gabriel once did photo shoots for W magazine. He loves writing poems.
Next on the list is Lucas Maurice Morad, the only son Luciana Gimenez had with Mick Jagger. Lucas is Mr Jagger's third son and seventh child. He was born on 18th June 1999 and takes much of his dad's looks. He should be a college student by now.
The last is Deveraux Octavian Basil Jagger, born on December 8, 2016. Deveraux is Mick Jagger's fourth son and eighth child. He is still enjoying the motherly care of his mum, Melanie Hamrick.
Profile Summary
First Name:
Sir Michael
Last Name:
Jagger
Estimated Net Worth:

$360 million
Salary:
Unknown
Income Sources:
His Music career, Acting and film production
Last Updated:

2020
Also Known As:

Mick
Sex/Gender:

Male
Profession:

Rock singer, songwriter, actor, and film producer
Famous For:
The Rolling Stones
Colleges/Universities Attended:

London School of Economics
Educational Qualifications:

N/A
Religion:

Unknown
Birthday & Zodiac

Age/Date of Birth:

26 July 1943
Zodiac Sign:
Leo
Birth Place:

Dartford, Kent, England, United Kingdom
Nationality:
British
Ethnicity/Race:

White
Country of Residence:

United States of America (USA)
Physical Attributes

Height:

5 feet, 10 inch (1.78 m)
Weight:

70 kg
Eye Colour:

Blue
Hair Color:

Brown
Other Body Measurements:

N/A
Relationships

Marital Status:

Married
Spouse/Partner:

Melanie Hamrick
Previously married Bianca Pérez-Mora Macias
(m. 1971; div. 1978)
Family and Relatives

Father:

Basil Fanshawe Jagger
Mother:
Eva Ensley Mary Scutts
Children:

Karis Hunt Jagger
Jade Sheena Jezebel Jagger
Elizabeth 'Lizzy' Scarlett Jagger
James Leroy Augustin Jagger
Georgia May Ayeesha Jagger,
Gabriel Luke Beauregard Jagger
Lucas Maurice Morad Jagger
Deveraux Octavian Basil Jagger
Siblings:
Chris Jagger (Brother)
Other Relatives:

Grandchildren: Assisi Lola Jackson, Amba Isis Jackson, Ray Emmanuel Fillary