Mick Jagger Net Worth: $360 million. Mick Jagger is an English rock and roll singer, songwriter, and actor. The legendary Rollings Stones front man has a successful music career that spans over 5 decades. He's made millions of money from tours, record sales and royalties which bring his net worth to a befitting $360 million. Though far from his prime, Mick is showing no signs of slowing as he continues to bank top dollar from touring and even when he eventually quits the road, his songwriting, and music royalties has him made for life…
Mick Jagger Net Worth: Brief History
Mick was born Michael Philip Jagger on 26 July 1943 in Dartford, Kent. As common with most music stars, Mick developed a passion for music as a kid and particularly enjoyed listening to music on the radio. In his early teenage years, he got his first guitar and began collecting albums of blues stars like Howlin' Wolf and Muddy Waters.
Jagger had no problems striking a balance between his love for music and his education as he was exceptional at both. In primary school, he met with fellow blues music lover and future legendary rocker Keith Richards. Mick was also close pals with Dick Taylor and together they formed a band with Jagger as the front man.
Jagger graduated from high school and proceeded to London School of Economics in 1960 to study business as an undergraduate.
Mick Jagger Net Worth: Rolling Stones Formation
While in school, Mick aspired to become a politician or journalist but didn't give up on music as he began plans to form a band. In 1962, Jagger and his childhood pals Keith Richards and Dick Taylor alongside guitarist Brian Jones and pianist Ian Stewart joined forces to found The Rolling Stones band, named after a mutual favorite song by the Muddy Waters.
See Also: Paul McCartney Net Worth
The Rolling Stones began performing unpaid gigs at clubs and made their first official performance as a band in a London jazz club in 1962. The band mostly performed covers of other top acts but after they came under the management of Andrew Loog Oldham, Jagger and Richards began penning the band's songs. The Jagger/Richards songwriting partnership would later comprise the majority of The Rolling Stones catalogue.
The Rolling Stones enjoyed an exponential growth of fame thanks to Jagger's onstage charismatic persona and sex appeal. Between 1962 and 1964, The Rolling Stones had grown into a sensation and was ranked above The Beatles in terms of popularity in the British music scene. Jagger believed so much in the band that he had to quit his education to focus on its growth.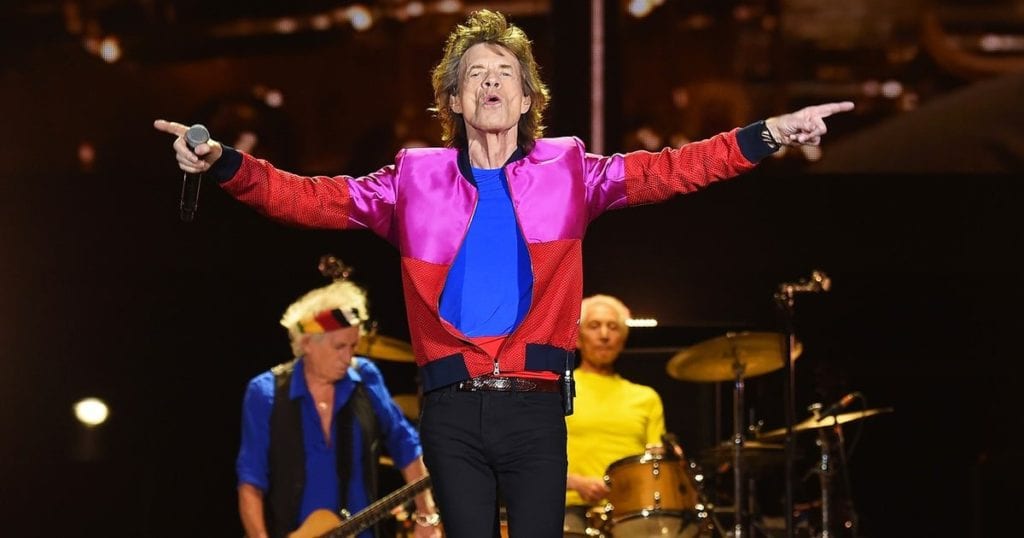 Mick Jagger Net Worth: Rolling Stones Commercial Success
The Rolling Stones had their first charting hit in 1964, it was a cover of Bobby Womack's "It's All Over Now." Their self-written song "The Last Time" became their third UK chart-topping hit. The band rose to worldwide fame with their hit single "(I Can't Get No) Satisfaction", released in 1965. The single topped the charts in numerous countries including Germany, Ireland, and the US.
The Rolling Stones continued to enjoy massive commercial success for the rest of the 1960's. Periods between 1968 and early 1970's are considered the band's most successful times and the periods at which they made their best music. Successful record sales continued through to the 1980's but dwindled from the 1990's as the new millennium beckoned.
See Also: Bono Net Worth
The Rolling Stones have released 30 studio albums which have sold over 96 million album units worldwide and grossed over $250 million. In addition, Jagger has enjoyed his fair share of solo success with albums like "She's the Boss" (1985), Primitive Cool (1987) and Wandering Spirit (1993).
The band made up for lower album sales with their ability to pack large venues on the road, a feat that frequently ranks them among the music highers earners… Their Voodoo Lounge Tour (1994 – 1995) grossed an estimated $320 million while A Bigger Bang Tour (2005 – 2007) is considered as the world's second highest grossing tour with over $600 million made from 144 shows. The band earned $46 million and $57.5 million in 2013 and 2015 respectively.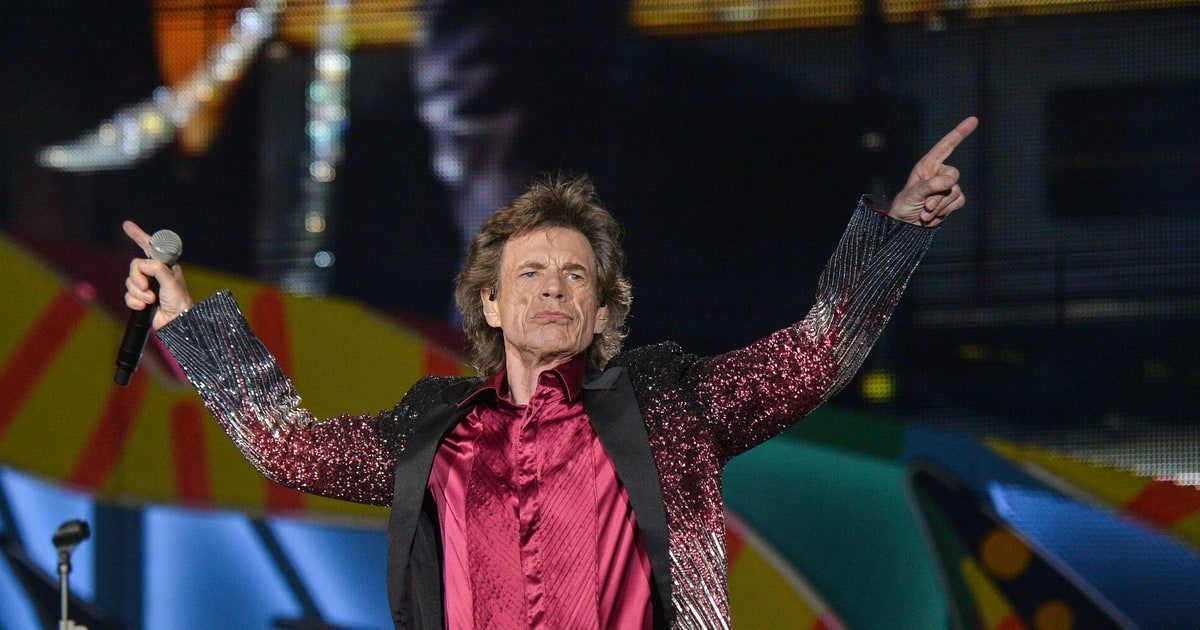 Mick Jagger Net Worth: Others
In addition to his music career, Mick dabbled into Hollywood in the early 70's but recorded only mild success as an actor. In most recent times, Mick has been more active as a filmmaker. His production company Jagged Films have made such films like Enigma (2001) and TV series Vinyl (2016).
Mick Jagger's personal life like his music has attracted much public attention with a particular focus on his romantic life. Jagger has been in a relationship with multiple women, most notably with Bianca De Macias to whom he was married for 7 years from 1971 – 1978 and with Model Jerry Hall his longest relationship which lasted from 1977 to 1999. Jagger has 8 children from 5 different women. His 8th child with ballerina Melanie Hamrick, a son named Deveraux was born on December 8, 2016.
With a net worth of over $300 million, Jagger has been faithful in his daddy duties. For his latest addition, Jagger pays his baby mama $15,000 every month for their son's upkeep and also bought them a $7 million townhouse in New York.
Mick was knighted in 2003 for his services to popular music.