Michelle Kosinski is an award-winning American journalist; currently associated with the CNN as their senior diplomatic correspondent for the State Department in Washington D.C. She served as CNN White House Correspondent during President Barack Obama's Administration. Prior to her CNN career, the amazing journalist worked with other popular news agencies including NBC News, WTVJ-NBC, and WIFR-CBS, among others. Her career highlight includes the coverage of the demise of Nelson Mandela, Oscar Pistorius and Amanda Knox trials, several mass shootings in the US, and many others.
Michelle Kosinski's Career Beginning
Prior to her graduation from Northwestern University, Michelle Kosinski began her journalism career with WIFR-CBS Network. After acquiring her bachelor's and master's degree in journalism from the Medill School of Journalism, she left the network and moved to Charlotte, North Carolina where she joined WSOC-TV.  Her journey to fame started at WSOC-TV where she founded the Piedmont Bureau that covered nine countries.
Following her excellent performances at the news agency, Michelle was voted the Best Reporter in Charlotte by readers of Charlotte's arts and entertainment magazine in 2001. Then in the last quarter of 2001, she left WSOC-TV and joined the Miami-based network, WTVJ. There, she carried out a series of investigative reporting including that of the Haitian immigrants for which she won the Suncoast Regional Emmy Awards Craft in 2003. She was equally voted Woman of the Year by Women in Communications of South Florida in 2005.
Joining The NBC
Michelle Kosinski continued to record strides in journalism and in 2005; she was recruited by NBC News Network. Her prominence grew by leaps and bounds following her famous off-camera interview with Joran van der Sloot, the prime suspect of Natalie Holloway's disappearance in Aruba, in the Aruban prison. The interview was orchestrated by NBC in collaboration with the Aruban prison director, Fred Maduro in August 2005.
This, with other of her extraordinary feats in journalism, earned her the Hot Reporter slot in 2005 Rolling Stone magazine's celebrated Hot List. During her time at NBC, the proficient journalist served as both the US and a London-based foreign correspondent; reporting for both NBC's Night Show with Brian Williams and The Today Show on MSNBC and CNBC. Michelle was made NBC's Southeast Bureau to London in 2010 and after four years, she left the network to join CNN.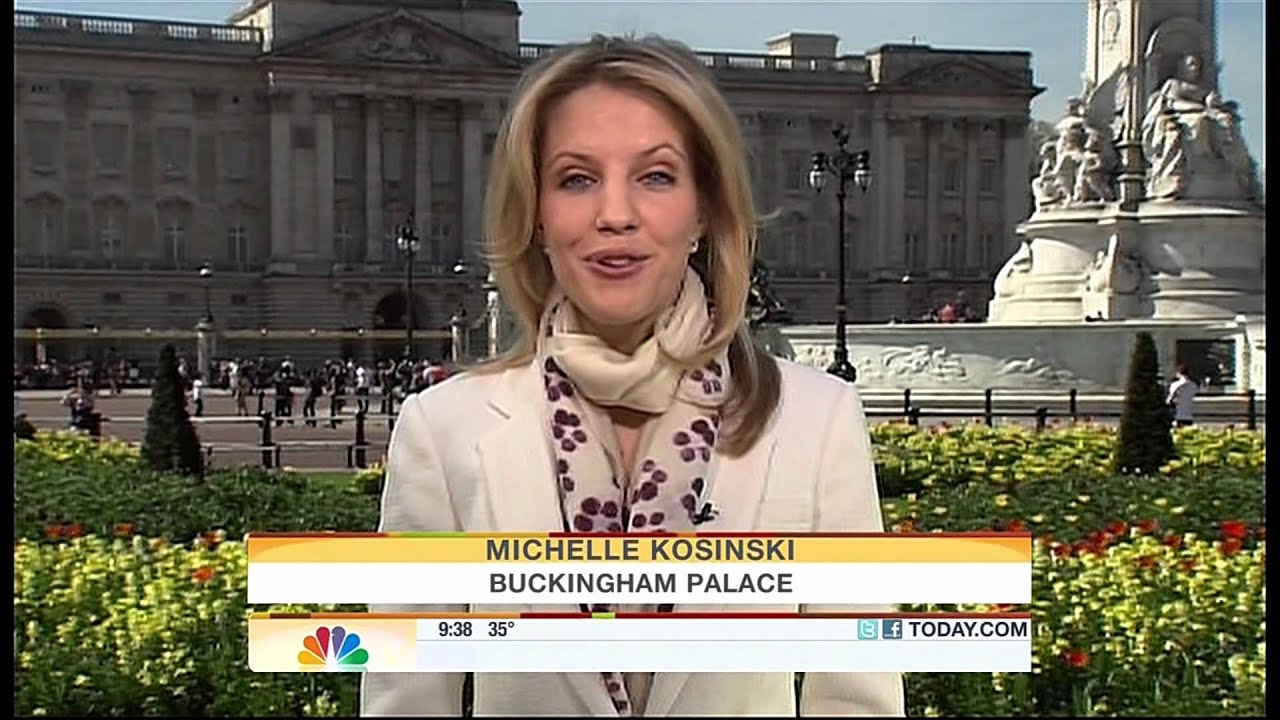 Kosinski's Career At The Cable News Network
Joining CNN in 2014, Michelle Kosinski was made White House Correspondent during President Obama's Administration. Since then, she has been a regular contributor on various CNN programs to date. She later began serving as the senior diplomatic correspondent bringing live coverage of all the affairs of the State Department.
The adroit reporter has risked her life on numerous occasions in her journalism career. Such instances include living on the creek during the BP oil spillage, driving into rural Mexico during the burst of Swine Flu to interview the Mexican index case, venturing into jungles, running for safety after a serious aftershock in Haiti, sailing on the Nile and the Amazon, among many others.
The highlights of Michelle Kosinski's illustrious journalism career thus far includes the live coverage of Trump-Kim summit in Hanoi, Greece and Spain economic meltdown, Hurricane Katrina, Prince William, and Kate Middleton's royal wedding, and the Virginia Tech tragedy. Her coverage of the 2008 United States presidential election won her an Emmy in the year 2009.
Earnings of The Award-Winning Journalist
Michelle Kosinski has been totally amazing since the inception of her journalism career and her unparalleled work ethic has contributed to her numerous successes. Without a doubt, the amazing reporter is currently living a comfortable life Her net worth has been estimated at $10 million. Michelle bought a 12,000 square foot mansion in Coral Gables, Florida for a whopping $5.6 million in 2009.
Read Also: Mina Kimes Married, Husband (Nick Sylvester), Ethnicity, Bio
Michelle is Happily Married With Two Kids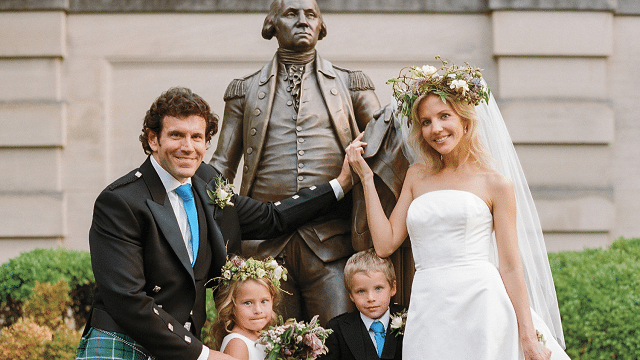 Just like her successful journalism career, the charming journalist is also successful in her love life. She is married to a retired American Investment Banker named Kimbell Rush Duncan. The amazing couple met in London while Michelle was working in London for NBC. After a few years of successful relationship; the duo announced their engagement in August 2013. The following year, they walked down the aisle on August 9th, 2014, at the Anderson House, Massachusetts Avenue, Washington.
Duncan who was a widower had a set of twins from his previous marriage. After their marriage, Michelle became a mother to Duncan's set of twins named Sophia and Nikita. The couple is yet to have any kids together; nevertheless, they might have plans of having them in the future. Both are enjoying a wonderful married life and are resident in Washington, United States.
About Her Eleemosynary Husband
Michelle's husband was born and raised in the United States. He is a graduate of electrical engineering from Yale University. While in the university, he took a summer job on a trading floor and within some time, fell in love with the markets. This prompted him to join Goldman Sachs after his graduation from Yale and became a trader within a short period of time. Kimbell Duncan then went on to work in the financial sector for 17 years.
He worked as the managing director of the London-based investment banking subsidiary of Tokyo's Mizuho until his retirement in 2004. He came from a wealthy family and is the founder of the charity based organization called the Rush Foundation, which helps to provide long-term HIV interventions in sub-Saharan Africa.
Among other things, the non-profit organisation funds a self-sustaining medical services delivery operation for fishing in Uganda, funds youths' pilot prevention programs, and gives start-up funding for activities that generate income. The foundation is currently developing HIV vaccine that can be readily accessed by the poorest countries. The phase II trial stage of the vaccine has been announced.
Having watched his mother and first wife succumb to mastocytosis and breast cancer respectively Kimbell Rush Duncan ventured into bioscience in order to provide a solution to many who are suffering from such ailments. He enrolled at Georgetown University and obtained a master's degree in biotechnology in 2015. He is currently running a Ph.D. program in pharmacology at Georgetown University. In addition, he is a board member of five biotech companies.