Meleasa Houghton is an American gospel songwriter and singer who has been around for years. She, however, came to be better known as the wife (now, ex-wife) of Israel Houghton who is equally in the same profession. According to reports, the duo penned over 40 unique Christian songs during their time together but recently, Meleasa and her ex-husband have dominated the headlines as a result of their divorce after nearly 22 years of married life.
Despite her ex-husband's domineering popularity, in this post, Meleasa Houghton has our attention. We are going to be dwelling on her biography, relationship with Israel Houghton and other relevant facts about her.
Early LIfe and Career
Meleasa Houghton was born on March 1, 1964, somewhere in the United States of America. This is about the only thing we know about her early life. As a result of her being a very private person, we do not know much of her family or education history or even her city of birth. She actually came to be known through her association with Israel Houghton.
What is not hidden about her is the fact that she is an accomplished singer. She has many gospel hits to her credit including To Worship You I Live (2005), Jesus At The Center (2012), Your Presence Is Heaven (2012), Our God Reigns (2015), Rez Power and many more. Indeed, Meleasa is so good in her work that she was nominated for a Grammy in 2016 under the "Best Gospel Performance/Song" category. Earlier in 2015, she won the GMA Dove Award for "Traditional Gospel Recorded Song of The Year".
Meleasa Houghton is not only a mother but she may also become a grandmother soon. She has three children with her ex-husband Israel. The children are named Mariah Houghton, Israel II Houghton, and Milan Houghton. The eldest among them is Mariah who got married to Byron Rideau in 2016.
SEE ALSO: Ty Christian Harmon – Bio, Family, Facts About Mark Harmon's Son
Who Is Meleasa Houghton's Father?
As already mentioned, Melissa is a moderately reserved person. This is true, especially when it comes to matters about her family life as details of her background are scarce. So, we have not been able to get anything on the names and professions of her father, mother, and siblings.
However, by her own testimony, Meleasa is grateful to her parents for giving her a thorough Christian upbringing and indeed, this has been evident in her life and career.
What To Know About Her Ex-Husband: Israel Houghton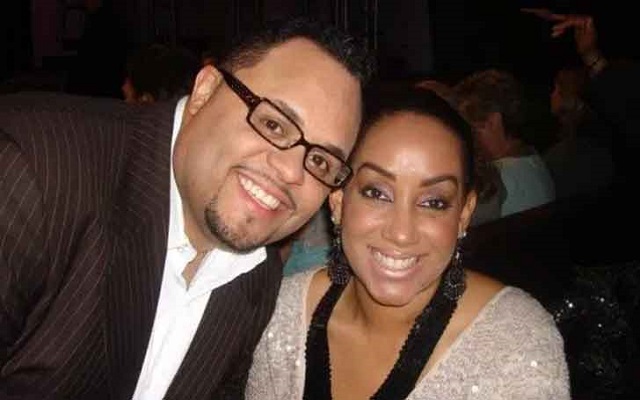 Israel Houghton is a Christian music singer, songwriter, producer, and worship leader. He is famous as the leader of a band named Israel & New Breed. Born on May 19, 1971, in Oceanside California, Israel's genre is gospel, cutting across praise and worship, as well as soul music. He also plays musical instruments such as guitar and keyboard. He won Grammy award for a record six times. Israel married Melissa in 1994 and they separated in 2015 while their divorce was finalized in 2016. He has 3 kids with her. After his divorce from Melissa, he admitted it was his fault, saying he "sinned" in his marriage. Many people understand this to mean that he was unfaithful to his wife at the time. About nine months after the divorce was finalised, Israel married TV personality and singer, Adrienne Bailon, after they had dated for a few months.
Other Facts
Social media presence
The famed singer, Meleasa Houghton, has a presence on Instagram where she enjoys followership of over 12,000 subscribers and still counting. She also uses YouTube to spread her music.
What Is Her Net worth
Melissa Houghton has an estimated amount of over $1,000,000 as her net worth.
Body stats
Melissa Houghton is reported to stand at a height of 5 feet 6 inches and maintains a stable weight of 60 kg.
Where is Meleasa Houghton now?
Since her divorce from Israel Houghton was finalized in 2016, people have been wondering where Melissa Houghton is. While Israel is known to have moved on in his love life with another lady, there is no known man linked to Melissa yet. After she left the Harris County Texas home she once shared with her ex-husband in 2017, she is believed to be somewhere taking care of her kids. However, no one actually seems to know exactly where Melissa is residing with her children – two daughters and two sons named Mariah Houghton, Israel Houghton Sonny, Jordan Houghton and Milan Houghton.