Model, TV reporter, Emcee, On-Air Personality, and lifestyle/entertainment guru – these are just a few of the hats that McKinzie Roth wears and she is showing no signs of slowing down any time soon. She instead continues to break new grounds and has become one of the most beloved faces on American TV.
On a personal level, the popular journalist enjoys what could pass as one of the most beautiful marriages in America. On Valentine's Day of 2004, she married her childhood sweetheart, Patrick Michael Roth. Today, after many years, they are still head over heels in love with each other. Relative to most celebrity marriages, this is a commendable feat, to say the least.
McKinzie Roth's Early Years in Carmel, Indiana
McKinzie Roth was born in Carmel, Indiana, in the United States of America on Friday, January 8, 1982. As a result, her zodiac sign is Capricorn. As for her nationality, McKinzie Roth is American. Details about McKinzie's family, such as the names of her parents and siblings, are currently not available. She has, nevertheless, posted photos of her family members anonymously on her social media pages (Instagram, precisely) a couple of times.
Concerning her educational background, we do not have information on where McKinzie Roth had her elementary school. However, it is widely reported that she attended Carmel High School (CHS) in Carmel Indiana. Afterward, she studied Broadcast Journalism at Indiana University, Bloomington, graduating with a bachelor's degree in 2004.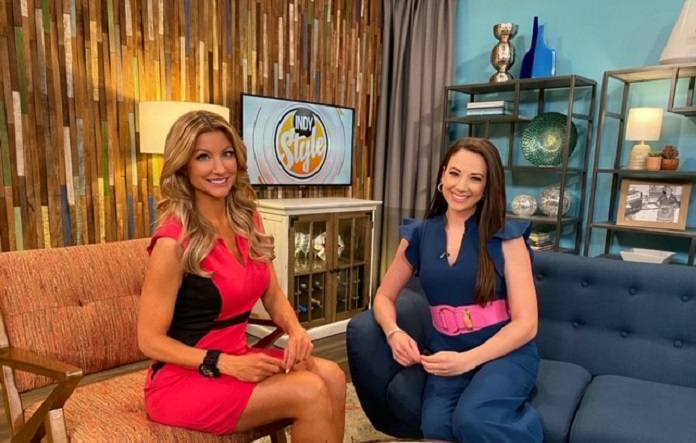 How She Became One of the Darlings of American TV
Upon receiving her degree, McKinzie Roth found work as the official emcee of the NBA team, the Indiana Pacers. She spent one year with them during which she coordinated fan interactions and also helped to rouse them up in support of the team. Following a time well spent with the Pacers, McKinzie joined InTake Magazine as a columnist, reporter, and a spokeswoman. This was in November 2004 and she remained with them up until December 2006 when she switched gears to the broadcast media. She started with radio and spent the next six years working as an on-air personality/host for two radio stations namely Radio One and Emmis Communications.
In January 2012, McKinzie scored her first TV gig as an on-air correspondent for WXIN TV, a Fox-affiliate in Indianapolis. She majorly focused on entertainment news and conducted celebrity events. She also helmed the red carpet segments of various local ceremonies. Since then, McKinzie Roth has focused her attention on entertainment journalism and has gone on to serve as a showbiz & lifestyle reporter and anchor for several media outlets including Indy's Music Channel, Cumulus Media, Alpha Media USA, and KGW TV.
The Carmel native presently plies her trade with WISH-TV Indianapolis. Roth joined the channel in January 2020 and will fill the role of their Entertainment Insider, thus making her the first-ever television personality dedicated exclusively to covering the entertainment industry in the state of Indiana. Understandably, Roth was pumped about her role and was excited about bringing interesting pop culture stories and interviews to her town's people from a Hoosier perspective.
On set ????????????‍♀️????
.
.
.#BTS #TV #Commercials #Spokeswoman #Kia #Nissan #Fuccillo #Huge #NewSpots #May#Florida @ Florida https://t.co/1Qi7Jq87Cj

— McKinzie Roth (@McKinzie) April 27, 2019
All The Ways McKinzie Roth Earned Her $1 Million Net Worth
McKinzie Roth currently works as an anchor for WISH-TV in Indianapolis, Indiana. The salary of a WISH-TV news anchor ranges from $50,000 to $82,000 and averages at $68,000 per the WISH-TV payscale. However, apart from her day job as an anchor/reporter, McKinzie has also hosted high profile red carpet events such as music award ceremonies and the Daytime Emmys. Not only is it certain that she was handsomely paid on those occasions, but it also suggests that her current earning at WISH-TV would be around an estimated $109,748, considering her profile in the industry. So, it is almost certain she earns a six-figure income at her current job.
Finally, McKinzie has also served as the commercial star for Fuccillo Car Dealership. The deal, which was penned in January 2018, saw her appear in a series of commercials for the company's Kia line. It also fetched her a handsome cash reward as well as a Kia Stinger worth $31,000. With all these sources of income from her current, past jobs and contracts, how much will McKinzie Roth be worth? A current report has it that the TV anchor and radio personality has a net worth of about $1 million.
See Also:  Who is Diane Mcinerney? Her Age, Net Worth and Husband If Married
Her Blissful Union with her Childhood Sweetheart
One very inspiring fact about McKinzie Roth's relationship with her husband Patrick Roth is that the couple met for the first time down the street when she was just eleven years old. The story goes that they used to live in the same neighborhood when they began to show childhood interest in each other. They continued that way for the next eleven years and finally married each other. The wedding between McKinzie and her husband took place on February 14, 2004. So, to the question as to whether McKinzie Roth is married, the answer is 'yes'.
The couple's first and only child at the moment – a daughter named Lucy Roth – arrived six years later on February 17, 2010. It is worthy of note that after over fifteen years of marriage between McKinzie and her husband, they are not only together but also still very much in love. They presently live in Portland, Oregon with their daughter. There is never any rumor that there's a dispute between them or that any of them is/was having an affair elsewhere. Instead, it is always a joyous story of love, love, and more love in the family of three.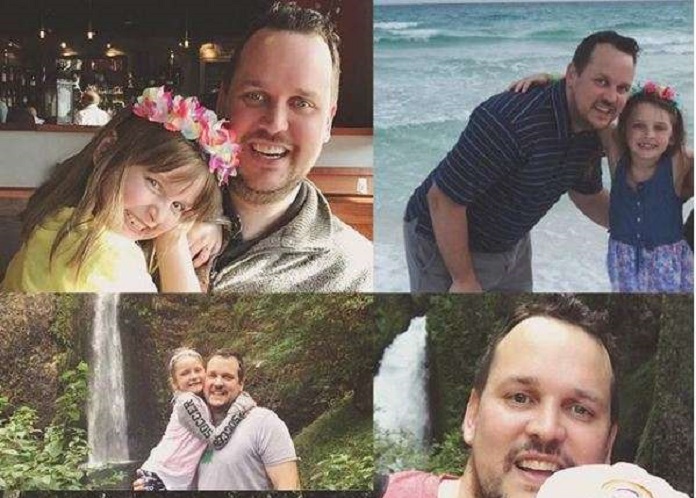 For instance, on Father's Day back in June 2018, McKinzie Roth posted photos of her husband and daughter and thanked her husband for being an amazing father to their daughter. She also appreciated all the wonderful things he did and celebrated 'all the awesome dads' as well.
Her husband, Patrick, is an attorney based in Portland, Oregon. He is a quiet man who shuns media attention. As a result, he does not even have a social media presence.