A multi-award-winning newsman, Matt Gutman's versatility and charm have drawn him a massive audience on both the traditional and social media. In less than a decade with ABC News, his passion for the job has taken him to numerous cities across the globe while also establishing him as a formidable force within the field. Professionally and personally, the journalist is so beloved for many obvious reasons. There have been lots of speculations about Gutman's love life. Find out who the ABC News reporter's wife is and if he is actually gay?
Matt Gutman's Bio
A New Jersey native born on December 5, 1977, Matt Gutman and his sister Rachel were bred in Westfield. Gutman was a very active and athletic student during his high school days at Newark Academy. The ABC News correspondent's prowess in the game of football made him a star player. Matt's academics did not suffer because of his extracurricular activities as he was able to balance both together. Despite his stellar athletic records, Matt chose not to make a career in sports. For his tertiary studies, the journalist is a graduate of Williams College, Massachusetts.
Gutman has been with ABC News since 2008, but his media career had already begun gaining momentum many years earlier. Fresh from college, the journalist landed a job that had him relocate to Jerusalem where he had a seven-year stint as a reporter covering major issues around the Middle East region. Gutman's career at ABC News began on the radio. He later switched to TV and has been giving the network a run for their money over the years, not just as a talented host but also for his immense contributions to the success of popular shows on the network such as ABC News Nightline and Good Morning America.
He established himself as a force to be reckoned with beyond his network in 2010 following the in-depth coverage and reporting on the Gulf of Mexico's oil spill. He later gained a wider audience in 2014 when he began hosting Sea Rescue, the Emmy Award-winning weekly marine animal series which still airs to date.
Is He Gay Or Married To A Wife?
Matt Gutman has been happily married to his sweetheart Daphna Gutman since May 2007. The ABC Newsman has maintained a low profile offscreen and there is little or nothing known to the media about his relationship and family. Prior to his wife, there are no records of the journalist's dating history and details of the couple's romance from the outset are also unknown. But Matt is believed to have courted his wife for a while before they took the bold step to commit to each other forever. Together, Matt and Daphna Gutman are proud parents to two children, a boy and a girl whose identities have also mostly been kept under the radar. The Gutmans continue to wax stronger together in their blissful journey to forever.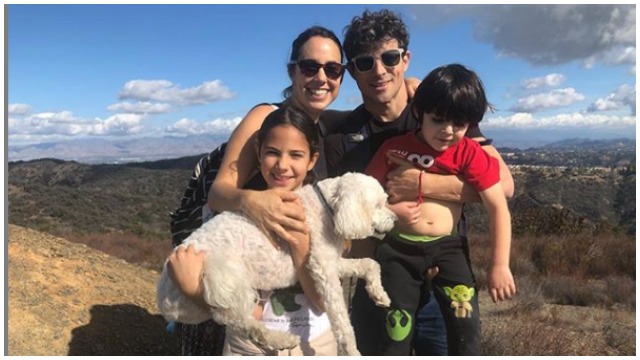 For reasons that are still quite unclear, Gutman's sexuality has raised eyebrows in some quarters. However, the speculations may be traced to the ABC News' Chief National Correspondent's alluring looks or his staunch support for the LGBTQ+ community. Regardless, Matt Gutman is yet to be romantically linked to any male partner, which further dispels the rumors. Besides Matt's marriage and his family which seemingly has him in the happiest place right now should be a major pointer to the obvious until proven otherwise.
See Also: Brian Ross – Biography, Wife – Lucinda Sanman, Net Worth, Other Facts
Other Facts
How Wealthy Is Matt Gutman?
Matt Gutman has gained a good reputation for himself. He has gained vast experience over the years and is arguably one of the best brains in the field. The journalist's salary has not been disclosed but he has amassed a sizeable fortune from his media career. Gutman has a net worth that is currently pegged at $1 million.

Gutman's journalism career has taken him to various cities across the globe. Since he joined ABC in 2008, he can boast of visiting no less than 40 different countries. Nonetheless, the Los Angeles-based journalist still finds time to balance work and family. Though Matt Gutman and his family made Miami their home base for a long time, they currently live in their Encino villa home in LA.

ABC News' Chief National Correspondent has a hot body which he does not hesitate to flaunt on social media. He is not just loved for his talents in front of the camera but also for his good looks. However, the journalist has not disclosed his height, weight and other body measurements to the public.

Like most of his colleagues in the traditional media, Matt Gutman is also social media savvy. Fans who may want to connect with the journalist on a more personal note can check out his Twitter, Instagram, and Facebook accounts where he flaunts his beautiful family and updates teeming fans with details about his career, as well as other varied interests.

Fact Check: We strive for accuracy and fairness. If you see something that needs updating,