Handsome, confident, and full of life, Matt Czuchry is an American actor who has made a name for himself in Hollywood as an actor of repute. Having been in the acting business since 2000, he has succeeded in building a fan-base cutting across the old to the young because of the different roles he has expertly played in different movie genres. His work across different genres has helped to emphasize how versatile he has been in his career.
As an actor, Matt is now best known for his portrayal of Logan Huntzberger on Gilmore Girls, an American dramedy television series that became quite popular across the USA. He is also known for his work on The Good Wife, a legal and political drama television series in which he played Cary Agos. Having spent over two decades in the American movie industry, many have wondered how Czuchry's career began. Let's find out.
Matt Czuchry Started Acting After College
Matt Czuchry was born on the 20th day of May in the year 1977. The actor was born in Manchester, New Hampshire, USA. However, he grew up in Johnson City, Tennessee. Though he is now known around the world as Matt Czuchry, the actor's full birth name has been revealed to be Matthew Charles Czuchry. He was born to a father identified as Andrew Czuchry and a mother called Sandra Czuchry.
According to reports, Matt's father is a professor at East Tennessee State University, and his mother happens to be a homemaker. Though he is an American man, Matt also has Ukrainian roots on his father's side. The actor has three siblings; two brothers and one sister with whom he grew up in Johnson City. His brothers have been identified as Mike Czuchry and AJ Czuchry while his sister's name has been revealed to be Karen Czuchry. The siblings are fond of each other and are individually doing well for themselves.
Growing up, Matt Czuchry attended the Science Hill High School, a secondary school in Johnson City from where he graduated in 1995. He then proceeded to attend the College of Charleston in South Carolina. The genesis of his acting career has been traced to when he took a theater class in college. Presumably because of his good looks and how good he was at it, his professor reportedly urged him to change his major to drama. Even though he would later graduate with a Bachelor of Arts degree in History and Political Science in 1999, he made his debut as an actor on TV the very next year.
Gilmore Girls, Good Wife, and The Resident Are His Major TV Projects
Matt Czuchry got his big break in 2004 when he was cast in Gilmore Girls, a TV series to play the main role of Logan Huntzberger. The actor played the role from 2004 to 2007 across as many as 48 episodes and winning accolades for his talent. A few years later (in 2009), Matt scored another big role in The Good Wife, a legal and political drama television series. He was cast to play the main role of Cary Agos in the series, and he played it across 154 episodes from 2009 to 2016.
His name became synonymous with the show as he became a favorite of fans. Inbetween Gilmore Girls and The Good Wife, Matt starred in Dark Shadows as Willie Loomis in 2005 and then voiced the part of Brainiac 5 in Justice League, an animated TV series in 2006. That same year, he was seen as Charlie Stone in Veronica Mars. 2007 saw him appear as Ray in Gravity, a TV movie and then he joined the cast of Friday Night Lights in 2008.
In 2010, Matt starred as Jordan in The 19th Wife, a TV movie. He then reprised his role as Logan Huntzberger in Gilmore Girls: A Year in the Life in 2016. It was in 2018 that he joined the cast of The Resident, where is portraying Dr. Conrad Hawkins.
The actor kick-started his acting career in 2000 when he made a cameo appearance in Freaks and Geeks, a TV series. The same year, he starred as Kurt in Opposite Sex, a TV mini-series, and as Sean McGrail in Young Americans. Other roles he played on television before his breakthrough include Skip Hyman in The Practice, Carl in 7th Heaven, Darin Metcalf in Jake 2.0, and Jamie Farrel in Hack.
The Actor Hasn't Had Big Impact On The Big Screen
Matt Czuchry counts among the actors who have found more success in television than projects meant for the big actors. Despite being active as an actor since 2000, he has only landed a few movie roles. It was in 2002 that the actor made his debut in a feature film when he was cast as Kyle Fuller in Slap Her… She's French, a teen comedy film.
The same year, he appeared in three more feature films; he acted as Bret in Eight Legged Freaks, as Evan in A Midsummer Night's Rave, and as Morris Bird III in Swimming Upstream. 2004 came, and he portrayed Chase in Em & Me. The next time he was seen was in a 2006 short film titled Hooked, wherein he played Scotty. You will also find him as Tucker Max in 2009's I Hope They Serve Beer in Hell.
Matt Czuchry Is Possibly Single
People have often asked if Matt Czuchry is a married man as much as his love life has been a subject of many speculations. He once disclosed that he received a text from a friend congratulating him on his engagement, something that never happened.
Well, the actor is not married and has never been. At the moment, it is safe to say that Matt Czuchry is a single man enjoying his acting career. If what he said is anything to go by, the actor is very comfortable with being single. But that doesn't mean he is not open to keeping a relationship.
In an interview with the New York Post, the actor asserted that he doesn't mind being single as much as he doesn't mind being in a relationship. According to him, this is so because he had enjoyed the relationships he had, just as he enjoys being single. Of course, the actor has been romantically linked to some women in the past. Considering that he is a handsome man, this is is not surprising at all.
READ ALSO: Lincoln Melcher – Bio, Age, Family, Facts About The Actor
The Actor Used to Date Kate Bosworth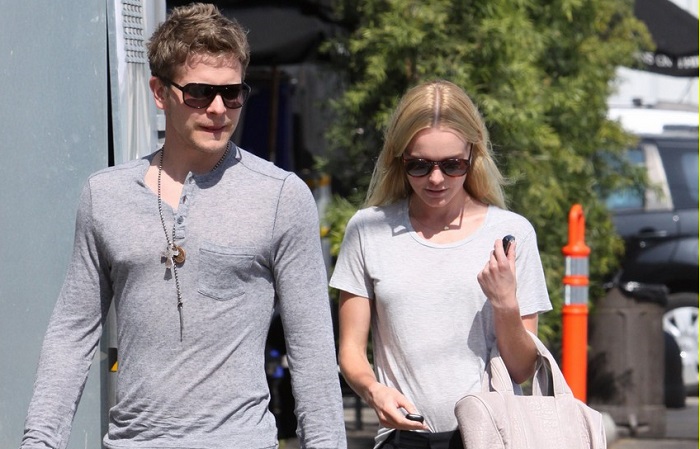 A popular American actress and model, Kate Bosworth and Matt met on the set of a project and fell in love with each other. It is said that they met during his role in Young Americans, The WB network drama series created by Steven Antin. Matt made guest appearances in the series as Sean McGrail whereas Kate was one of the main cast members and played Bella Banks.
They started dating in 2000 but failed to last long together as they parted ways in 2002. Following his separation from Kate, the actor has been rumored to have dated other actresses like Archie Panjabi and Julianna Margulies. However, these claims have not been substantiated at all.