For mainstream hip-hop fans, the name Master P might not ring a lot of bells, but hardcore fans would be familiar with his career, which has spanned more than three decades. While Master P might not match the name recognition that mainstream rappers like Kanye West and Drake have, he does match them in wealth, having famously built a very high net worth from his economically challenged background.
In this article, we took a look at the net worth of Master P, as well as how he made his money from music and other sources. Read below to learn all about the rapper's financial journey.
Master P's Net Worth
You may not have heard his name or listened to any of his tracks, but Master P, who is also known as The Ghetto Bill and The Ice Cream Man, has a net worth of $200 million, a figure that places him among the richest hip-hop artists in the world.
He began his career in 1989 and through music and entrepreneurial ventures that spread from real estate to stocks to film and TV production as well as fast-food franchises. He has been a model personality for new entrants into the world of hip hop and he is credited for redefining the limits of a hip-hop rapper, expanding their revenue sources beyond their music.
How Master P Made A Fortune From Music
Master P's net worth comes from a range of investments and business ventures but the bulk of his net worth has come through his career as a rapper and as a music investor.
Before he released any major music, Master P was already involved in the music business, investing the $10,000 he inherited from his grandfather from a malpractice suit into the establishment of his record store, No Limit Records. It became the first income source for the rapper through music and in February 1990, he expanded it to include his music sales.
He released his first mixtape, Mind Of A Psychopath in February and a year after, he released his debut album, Get Away Clean. In rapid fashion, Master P released four albums within four years, with very little commercial and mainstream success, until 1996, when he released his fifth album, Ice Cream Man, which became his first mainstream album, aided by the single, Mr. Ice Cream Man.
His sixth album, Ghetto D, became his most popular album to date, selling more than 761 thousand copies in its first week. Having attained mainstream popularity with commercial and critical success, he followed up his breakthrough album with his seventh album, MP Da Last Don, which has sold over four million copies.
To date, Master P has released more than fifteen albums, along with nine collaboration albums, and has sold more than six million albums and singles. His record label, No Limit Records, where he has a host of other artists, has sold more than 80 million albums worldwide.
While he has sold a high nominal amount in albums and singles, his music distribution deal with Priority Records under his record label, No Limit Records, which gave him 85% of his record sales as well as 100% ownership of his masters ensured Master P earned extremely well from his successful music.
Other Sources of Income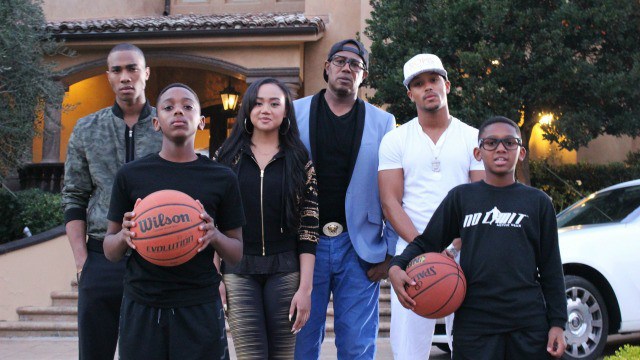 In addition to his music, Master P has also made a lot of money through No Limit Enterprises, his conglomerate company under which he has invested and made a fortune. His company's investment in real estate through the subsidiary, PM Properties, has more than 100 properties across the United States. He also has fast-food franchises, gas stations, a sports management company, No Limit Communications, a Foot Locker store, and his line of energy drinks, Make 'Em Say Ughh.
He has also made money through film and television; as an actor, he has appeared in more than 35 movies and TV shows such as Gone in 60 Seconds and Romeo!. As an entrepreneur, he also owned a cable TV network, Better Black Television.
Master P's net worth has also come from a short career as a basketball player, signed on to the Charlotte Hornets and the Toronto Raptors. As an investor, he has his basketball league, Global Mixed Gender Basketball. He is also a published author.
See Also: Is Jay Z The Richest Rapper in The World, Is He a Billionaire?
His company, in 1998, through its various subsidiaries, had an estimated $110 million in revenue, and although his revenue in music has dropped significantly in recent years, he has continued to remain one of the highest yearly earners in hip-hop.