Mary Padian is a multi-talented American media personality and journalist notable for her appearances on A&E Network's Storage Wars series. Nicknamed the 'Junkster,' Padian has been one of the prominent antique collectors on Storage Wars; she joined the show in 2014 and has been making recurring appearances to date. In addition, Mary owns an antique display shop in Dallas where she displays her beautiful collections. Prior to her antique collection career, Mary worked as an assistant editor at Architectural Digest. Learn more about the reality television star below.
Mary Padian Bio
A talented antique collector, Mary Padian was born to John and Teresa Padian in Dallas City of Texas in the United States. She came into this world on the 24th day of August 1980. Along with her brother Luke, Mary grew up in a very large family consisting of their parents and 42 cousins. Mary's nationality is American while her ethnicity is a mix of Lebanese and Irish. While she was growing up, her father had a junkyard where scraps are collected. From an early stage, Mary started going to the junkyard where she collects salvageable items that can be redesigned.
Mary continued collecting junks throughout her high school days and after she left high school, she enrolled at the University of Texas in Austin. There, she studied photojournalism and graduated with a bachelor's degree in 2003. While she was there, Mary carried out several projects and was a part of the school's media center.
Is She Married, Who Is The Husband Or Boyfriend?
Wondering if the Storage Wars star is married or not? The truth isn't farfetched. Mary Padian is very gorgeous, smart, and creative; she has won the heart of her many fans through her top-notch business acumen and smart appearances. However, when it comes to her personal life, she has been so secretive about it. She enjoys keeping her personal life away from the media to avoid being mixed up in rumors and controversies.
Check Out: Biography of Noelle Watters, Wife of Jesse Watters (Fox News Channel)
Meanwhile, in an episode of Storage Wars, she was accompanied by her boyfriend whom she introduced as Dylan. The pair shares wonderful on-screen chemistry; the smile on their faces is proof they are really enjoying a blissful relationship. Sadly, there is no much information regarding their relationship and her boyfriend; the TV star hasn't shared such details with the media. Apparently, Mary is still single and not married. She is currently in a relationship and we hope they make it down the aisle pretty soon.
Professional Career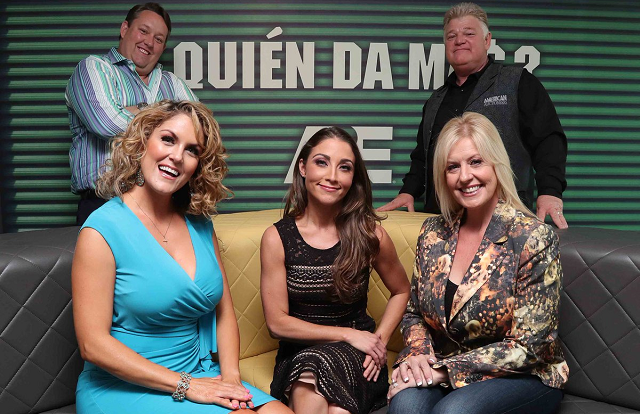 Soon after her education, Mary Padian started her professional career and she first worked as an intern at D-Magazine. After that, she relocated to New York City where she was employed as an assistant editor for a magazine company called Architectural Digest. There, she served for a few years under the guidance of the company's chief editor Paige Rinse. It didn't take time for her to familiarize herself with the company's mode of operation. She also made videos of fine architectural collections which was featured on the company's website at the time.
In a bid to follow her passion, Mary Padian decided to quit her job at Architectural Digest in 2010 in order to pursue a career as an antique collector. At the early stages of her career, she opened furniture restoration and antique display shop called Mary Finds in Dallas. There, she showcases a collection of overhauled and vintage items. She experienced a positive turn in her business after she met a member of the Storage Wars unit auctions team in 2010. Since then, she has established herself as one of the prominent antique collectors in the United States.
Mary later started making guest appearances on the Storage Wars reality TV series before turning into one of the main stars of the show in 2014. On the show, she bears the name 'Junkster' which was inspired by her outstanding ability to salvage junk items and transform them into valuables. Currently in its twelfth season, Mary co-stars other main antique collectors including Dave Hester, Darrell Sheets, and Ivy Calvin, among others. The popular TV show and its sequels including Storage Wars: Texas and Storage Wars: New York air on A&E Networks to date.
Net Worth
The talented antique collector has been successful in her career and is currently living a lavish lifestyle. Being one of the main characters of Storage Wars TV show, Mary Padian is said to be pocketing $450 thousand after each season. Her net worth has been estimated to be $600 thousand. In addition to that, she also makes a huge wealth from her antique shop and other business endeavors.

Fact Check: We strive for accuracy and fairness. If you see something that needs updating,