The brilliant and versatile performer broke into Hollywood in 2007 when she played the character Valeria in the popular horror movie, Borderland. She has also starred in the Netflix Original series Altered Carbon and has featured on other films and TV shows such as Queen of the South, Hello Herman, Marry Me If You Can, and Carlos. Martha Higareda has won several awards for her excellent work, and her performances have won her millions of fans from all corners of the earth who love and appreciate her work.
In view of that, it is hardly a surprise that a lot of questions have been asked about this actress over the years. More than just the details of her career, people have shown interest in knowing about her early life, family background, and much more. It is only normal we offer answers to some of these questions as we have done below.
Martha Higareda's Bio
Martha Higareda is an award-winning Mexican actress and director who came to the spotlight after she appeared in the popular 2002 Mexican film Amarte Duele. She has since gone on to make her name in the industry by starring in several movies and television series at home and abroad such as Enamorate, 3 Idiots, Smokin' Aces, Fuera del Cielo, Street Kings, and Ninas Mal. She has honed and refined her skills through years of practice spent performing on the stage, improving her craft and establishing herself as one of the veritable actresses not just in the Mexican movie industry, but in Hollywood.
As you will get to learn, Martha's story is another tale about a chip off the old block. Named Martha Elba Higareda Cervantes, it was on the 24th day of August in the year 1983 that the actress was born to Jose Luis Higareda, and his wife Martha Cervantes. Records have it that her place of birth was in Villahermosa, Tabasco. She was one of four children born to her parents and her siblings were named Miriam Higareda, Jose Luis Higareda, and Luis Daniel Higareda.
Those who know a thing or two about this actress can tell that her mother thrived as an actress while her father worked as an artist and therapist, which explain where she got her creative talents from.
Growing up in an artistic family, Martha quickly developed an interest in performance and began aspiring to be an actress and dancer. She took dancing classes in jazz, folklore, tap, and flamenco. She decided that she had exhausted all the opportunities available in her hometown, so she relocated to Mexico City when she was 14 so as to expose herself to a myriad of experiences and explore her talent in a more challenging environment. She then began appearing in theatre plays in productions of Little Women and Don Juan.
When she was 15, Martha got admitted into El Tecnologico de Monterrey College, where she majored in communications before switching to performing arts. She divided her time so that she was able to attend school in the morning, take acting classes in the evening, and perform in theatre plays during the weekend. She landed her debut television role as a host and anchor on Disney's Zapping Zone. She also landed the role of Cecilia Huerta in Alfonso Cuarón's Y Tu Mama Tambien, but it turned that due to the amount of nudity in the movie she was underage and could not play the role so it went to someone else. The award-winning director was very impressed with her acting talent and advised her to keep pursuing her dreams of becoming an actress.
Movies and TV Shows
Looking at the movies and TV shows that this actress has been a part of, it is easy to see why a good number of aspiring actresses can only hope to attain Martha Higareda's status in the industry. Martha made her movie debut in 2002 in the movie Amarte Duele, for which she won a Silver Goddess Award and MTV Movies Favourite Actress Award for her performance. The success of the movie as well as her impressive acting abilities led her to land more roles in Mujer Dormida, Fuera del Cielo, Asi del Precipicio, and Casa des Los Babys. In 2003. She began playing the lead role in the Spanish language series Enamorate.
Her next movie role was in Siete Dias, followed by Sexo, amor y otras perversiones, which earned her a second Silver Goddess Award. Her appearance in Fuera del Cielo won her a Mexican Academy Awards for best supporting actress. She then went on to play the lead Adela, in Ninas Mal in 2007. That same year, she made her Hollywood debut in Borderland. She was introduced to her agent Craig Shapiro, who then encouraged her to move to Los Angeles, and start auditioning for roles. Martha took his advice, and soon enough she appeared in the movie Street Kings alongside Keanu Reeves, Forest Whitaker, and Hugh Laurie.
Martha Higareda didn't rest on her oars after she had identified herself as a force to reckon with; a fast-rising actress in the industry. Instead, she studied script writing in LA, then moved back to Mexico to direct her first independent film titled Te presento a Laura, which did brilliantly at the box office. She starred in Smokin' Aces and Smokin' Aces 2: Assassins' Ball, then in Hello Herman, and Lies In Plain Sight which won her an Imagen Awards. The illustrious Martha wrote, directed, and starred in another movie called Casese Quien Pueda, which became a critical and commercial success. Martha's other notable appearances include roles movies and television series such as Mariachi Gringo, No Manches Frida, Stiff, Into the Dark, Queen of the South, and Altered Carbon.
See Also: Elise Neal – Bio, Movies and TV Shows of The American Actress
Is Martha Higareda Married to a Husband?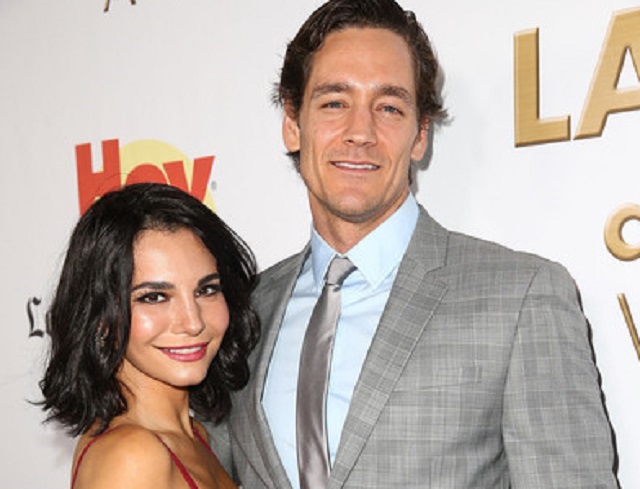 On the personal front, Martha Higareda's love life, like her career, inspires many people. She is happily married to the actor Cory Brusseau. Their relationship began in 2011, and after a few years together they broke up in 2015, but love won as the couple got back together. They exchanged vows in a private ceremony held in Hawaii on May 8, 2016, and they divorced again in 2019.
Did She Have Plastic Surgery?
There is no doubt that this actress is ascetically pleasing, however, it has been circulating for a while now that she went under the knife in other to improve on her looks. Looking at her old pictures which are often compared with recent ones to score a point on the issue, one would easily agree that the actress had a nose job. Nonetheless, Martha Higareda has never said a thing about this.