For more than three decades, Markie Post has remained dedicated to her craft as she has never appeared to be out of work for long periods of time. While going about her business, she has unlike others maintained a very low profile that has ensured a life without drama and the other distractions that come along with being in Hollywood. Read on to find out more about her career as well as other details regarding her life.
Who is Markie Post and How Old is She?
Markie Post was born Marjorie Armstrong Post on the 4th of November, 1950 in Palo Alto, California. She is the middle child of three children born to Marylee and Richard F. Post. Her mother is a poet while her father worked as a scientist.
Ms. Post and her siblings were raised by their parents in both the Stanford and Walnut Creek areas of Santa Clara County and Contra Costa County, California. She attended Las Lomas High School where she was a member of the cheerleading squad. She later went on to enroll at Lewis & Clark College in Oregon where she completed the requirements to be awarded a bachelor of arts degree. In between her time at Lewis & Clark, however, she spent some time at Pomona College in Claremont, California.
Following the completion of her education, Markie Post found work on the set of several game shows; first as a production crew member of the Tom Kennedy version of Split Second, and then as an associate producer of Alex Trebek's Double Dare. Another major position she held was as a card dealer on the NBC Jim Perry version of Card Sharks.
Later on, Post moved to launch her acting career by landing a number of guest appearances in series like Buck Rogers in the 25th Century (1979), Semi-Tough (1980), Simon & Simon (1981), The Gangster Chronicles (1981), The Love Boat (1982-1983), and The A-Team (1983, 1984), among others. Around that same time, she bagged her first regular role as Terri Michaels in The Fall Guy (1982-1985) and also made her film acting debut in Gangster Wars (1981).
After The Fall Guy came to an end, Markie Post landed another regular cast role, this time as Christine Sullivan in the third season of the comedy series Night Court (1984-1992). She was a part of the show until it came to an end.
In the 1990s, while Post only managed appearances in two big-screen movies; Behind the Zipper with Magda (1998) and There's Something About Mary (1998), she appeared in various made for television films and series. They include Stranger at My Door (1991), Hearts Afire (1992-1995), Someone She Knows (1994), I've Been Waiting for You (1998), and Odd Man Out (1999-2000).
Where is Markie Post Now?
Markie Post has remained very loyal to her craft all these years as she has continued to appear in various films and television series over the years. Some of her more notable performances since the turn of the millennium are as Virginia Corbett in Till Dad Do Us Part (2001), Lily Reid in Scrubs (2002-2006), Mom Chandler in Holiday in Handcuffs (2007), Aunt Addie in Backyard Wedding (2010), and June Darby in Transformers Prime (2010-2013).
In recent time, Post has played the roles of Betsy in Rack and Ruin (2014), Barbara "Bunny" Fletcher in Chicago P.D. (2014-2017), and Becky in Santa Clarita Diet (2018). On the film front, she has appeared in Muffin Top: A Love Story (2014), Sweet Sweet Summertime (2017), and Four Christmases and a Wedding (2017).
Read Also: Kelly Lynch – Bio, Movies and TV Shows of The Actress and Model
Height and Body Measurements of the Actress
While Markie Post is far from being the tallest woman you would ever come across, she has an impressive height of 5 feet 7 inches. Her weight, on the other hand, is further said to be 50 kg while her body measurements are 34-23-34 inches, with her Waist being – 23, Hip – 34 and Breast – 34.
Other Interesting Facts About Markie Post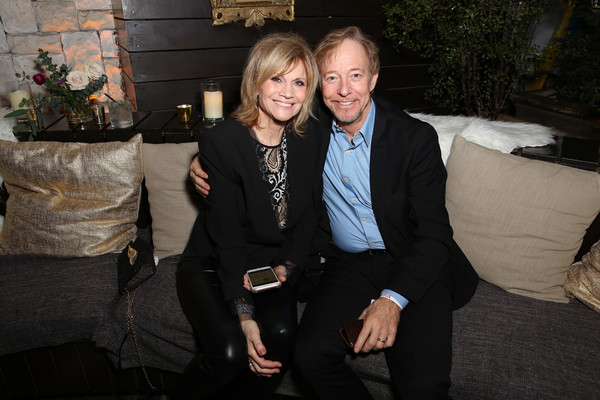 Relationship History
Markie Post has been married twice. her first marriage was to her college sweetheart Stephen Knox. They wedded in 1971 and remained together for only one year before going their separate ways. About a decade later, Post married writer Michael A. Ross in 1982. The pair have together welcomed two daughters; Katie Ross and Daisy Ross.
Net Worth
According to various sources, Markie Post is doing very well for herself as she has an estimated net worth of $12 million which she has been able to make through her long career as an actress.
Awards
Markie Post has not received as much recognition as she would have liked for her acting. To date, she has only won a CableACE award for the 1994 Children's Program Special – 6 and Young. She has however further been nominated for a TV Land and Behind the Voice Actor award.