Mark Wahlberg may not hold the reputation of a super talented dramatic actor who features in Oscar-worthy movies but he has forged a career as a box office actor, capable of delivering exciting performances for a popcorn audience. Mark Wahlberg's net worth has been built on this foundation and he has achieved a mega turnaround in his fortune, both in career, reputation to become one of the most recognizable names and faces on the planet.
The last child among nine, as the most significant member of the Wahlberg family, Mark has helped his family build a respectable family name that cuts across entertainment, the food industry, and music.
We explore Mark Wahlberg's net worth as well as his life before his fame. Check it out below.
Mark Wahlberg's Net Worth
His career began in 1989 and there are a few major milestones he has recorded since, both in music and in movies, but all of it has helped him to a personal net worth of $225 million, a figure that makes him one of the richest actors in the world.
The beginning of Mark Wahlberg's huge net worth was a career in the music industry, which began when he was 13 years of age. He became a member of his brother's hip-hop band, New Kids on the Block. He did not spend a lot of time with the band, quitting after a couple of months but it was enough to give him his start in the industry.
He went on to forge a career of his own, starting in 1990 when he formed the band, Marky Mark and the Funky Bunch. The band released a couple of hits like Good Vibrations, which hit number one on the Billboard Hot 100. The band released two albums, of which the first went Platinum.
Mark Wahlberg's music career was quite successful so much that he had the fame and leverage to pivot to acting, achieving his debut appearance in 1993 in the film, The Substitute. Since then, what started as a musician giving acting a try as turned to one of the biggest movie stars on the planet.
He has appeared in over 65 movies and TV shows since he made his debut and his movies have made over $3.7 billion at the global box office. As an actor in a supporting role, Mark has also proven to be a box office draw as his movies have made over $1.9 billion at the global box office.
While all of this translate to high salaries and backend deals for film revenues for the actor, Mark Wahlberg's net worth has also come through his investments as an entrepreneur and also his earnings through advertising deals.
Through his fame, he has earned over $40 million through modeling and product endorsement. During his days as a rapper, he was a major model for Calvin Klein as an underwear model. He appeared on the cover of several magazines and TV commercials. He has been a brand ambassador for GNC and a spokesman for AT&T. His deal with the phone network earned him $10 million.
In business, Mark Wahlberg has been able to accrue his net worth through the burger chain, Wahlburgers. He also owns considerable stakes in Barbados Tridents cricket team, Aquahydrate, Performance Inspired, StockX, F45 fitness, and a few others.
With an extensive investment portfolio and continuous huge earnings via films, it is no wonder Mark has a net worth of $225 million.
What He Did Before His Fame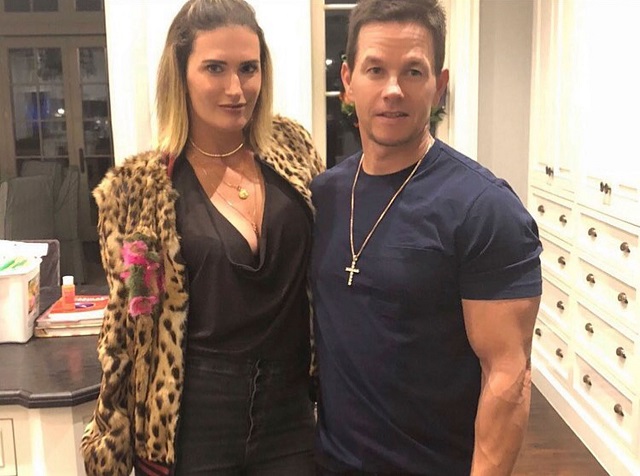 For all the goodwill and love he has acquired in recent years through his films and philanthropy, it wasn't always the case for the Boston-born actor.
For about six years between 1986 and 1992, Mark lived a criminal lifestyle that saw him engage in various violent and racially discriminatory behavior, one of which was an attack on a Vietnamese man, Johnny Trinh that left him blind in one eye.
For the incident, Wahlberg was sentenced to two years in jail after he was charged with attempted murder. Although he only served 45 days out of his sentence, he continues to have the felony on his record.
As part of his road to redemption and his changed behavior, Mark has a foundation, Mark Wahlberg Youth Foundation which he established in 2001. He is also an active supporter of The Good Shepherd Center for Homeless Women and Children.