There is no denying that K-Pop music is taking over the world; with its success, there is an abundance of bands and music artists that are leading the charge in this takeover. Bands like BTS have conquered records and performed at venues previously thought impossible for a K-pop band, and have also performed to an endless crowd who just can't get enough of the genre. Another band making waves in the K-Pop scene is GOT7, and in its roster of talented artists is Mark Tuan.
Unlike most K-Pop artists, Mark Tuan is an American-born entertainer. Despite the initial worry that Mark's non-native status would affect his popularity, the Los Angeles-born artist's ability to bellow out melodious tunes has endeared him to fans.
Mark Tuan's Idyllic Upbringing In The City Of Angels
Mark Tuan was born on the 4th of September, 1993 in Los Angeles, California. He is an American national and is of Taiwanese descent as his parents originally emigrated from Taiwan. Tuan spent the first few years of his life in the United States before his family subsequently relocated and he ended up growing up in South American countries such as Paraguay and Brazil. During this time, Mark picked up the Portuguese language but later forgot it when the family moved back to America once more.
Mark Tuan began his education at Arcadia High School where he excelled academically, especially in subjects like physics and mathematics. Outside of academics, he was a capable athlete and took part in several sports including swimming, skateboarding, and volleyball. The young Mark also enjoyed hanging out at the beach and picked up a deep tan as a result. He also took an interest in languages and learned to speak a bit of Korean as well as Mandarin.
His Journey To The Top Echelons Of The Korean Music Industry
Despite exploring a plethora of interests, especially in sports, the desire to be a member of the world of entertainment never left Mark Tuan and his desire eventually came to fruition when he auditioned for JYP Entertainment. Having been encouraged by his family and school teachers who were convinced of his talents as a singer, Mark delivered a performance that earned him a spot on the roster of the entertainment company.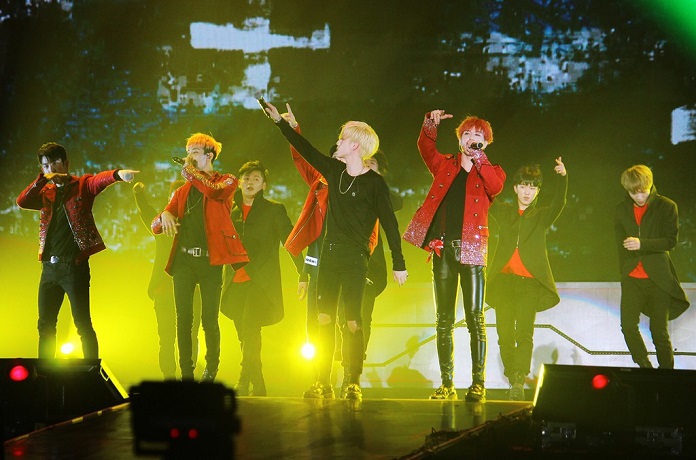 He subsequently relocated to South Korea where he began to train, and after three and a half years, became an official member of the band, GOT7. Mark serves as the primary rapper and singer for the group; and as a member of the band, they released their first single, Girls Girls Girls in January 2014. Since then, GOT7 has gone on to release albums and EPs, such as Just Right, Mad, Present: You, Flight Log: Turbulence, all with the assistance of Mark Tuan whose singing, rapping talents and multi-lingual nature have proved invaluable. 
As one of the band's leading songwriters and overall talent, Mark Tuan has been the recipient of a couple of awards and nominations, including the SBS MTV Award for Best New Artist, SEED Popular Asian Artist of the Year, China Goodwill Star and a couple more. The band itself has earned over 60 award nominations from major award bodies like Seoul Music Awards, Mnet Asian Music Awards, Golden Disc Awards, and many more. 
Meet The Musician's Supportive Family 
Mark has become an internationally recognized music star at a young age and he has his supportive family members to thank for that. The singer hails from a close-knit family of six comprising of his dad, Raymond, and his mother, Dorine. He also has two older sisters, Tammy and Grace, and a younger brother named Joey. The entire family remains close and often tease each other on twitter. Mark's dad, Raymond, also known as Papa Tuna, is also not left out of the fun. He is known to be super supportive of his son's career. He also has a popular Twitter account which he uses to troll his superstar son as well as his fan base and detractors alike.
Mark Tuan's Involvement In The Fashion Industry 
It is commonplace for K-pop stars to try their hands at other aspects of showbiz and Mark is not left out. The singer/rapper is a big fan of fashion and has done photoshoots for several magazines including Dazed Korea. He has also been spotted at several fashion events including Milan Men's Fashion Week 2019. Additionally, Tuan is also a budding designer and has launched at least two clothing lines. 
The clothing lines are collaborative ventures with an online apparel brand, Represent, and first debuted in 2018. It gained much patronage and Tuan was motivated to launch another one, XCIII Evolution, in March 2019. Mark's clothing brand carries assorted items such as denim jackets, hats, beanies, fleece blankets, compression socks, insulated water bottles, phone cases, tote bags, speakers, waist bags, hoodies, and tee shirts and as such, there is something for everyone.  
Releasing my 2nd collection!

@mtuan93 x @Represent Launching 03.18#XCIIIEvolution #Represent93 #MarkTuan #XCIII #Got7
8AM KST pic.twitter.com/MBk7tndIvT

— Mark Tuan (@marktuan) March 15, 2019
See Also:  Roseanne Park (Rosé) – Age, Height & Biography of the Black Pink Star
Details About His Fan Favorite Beauty Routine 
One of the driving forces of the K-Pop takeover is the sheer handsomeness of its artists. Most K-Pop stars boast of ridiculous physical perfection and Mark Tuan is not an exception. The singer/rapper has a height of 5 feet 9 inches and a bodyweight of 65 kg. Other additional physical features include dark brown eyes and dark hair (which is often dyed).
Mark also boasts of a ridiculously handsome face and he does not hide the fact that he uses makeup to achieve his looks. The talented musician once let his fans in on his post-concert makeup removal routine. During the live stream in August 2018, Mark revealed that his makeup removal technique is in two steps. 
The first step sees him use cotton pads and makeup remover to get rid of his smoky eye makeup before going on to use four sets of cotton pads as well as cleansing water for the rest of his face. After this, the singer also washes his face. The live stream attracted many positive comments from fans who pointed out the fact that Mark's skin was spotless and there was not much difference between his natural face and the made-up one.