Best known for hosting the DIY network's documentary series Barnwood Builders, Mark Bowe is a popular reality star who, despite not being in the entertainment circle, has been able to create a niche for himself among top famous personalities in the world through his career as a coal miner.
The reality TV star whose mantra is "Work Hard, Be Kind, Take Pride" is a West Virginia University graduate who has achieved a lot as a businessman and craftsman. He is also a passable break-dancer. He came to the limelight after featuring in the show Barnwood Builders with his team of builders and together, they tried to restore old cabins into modern day buildings. Bowe's multiple skills, alongside hard work and dedication, earned him the acclaim he enjoys today. Let's get to know more about Mark Bowe.
Mark Bowe Biography
Mark Bowe is a West Virginia native. His birth date is not known although some online sources claim he was born in the early 1970s. Bowe has not also revealed a thing about his parents' names, background, and profession, neither has he revealed whether or not he has siblings. As for his ethnicity and nationality, he is white and American respectively.
After high school, Bowe attended West Virginia University, where he obtained a Bachelor's degree in Business Administration and after graduation, he transferred to the university's College of Business where he received a Masters degree in Safety Management. While in college, Bowe was also busy working as a coal miner, as well as a mine safety technician to support himself.
Mark Bowe began his career immediately after his studies. Going into business proper, the young entrepreneur started off his own company named Antique Cabins and Barns. The company was established in 1995 and putting his acquired skills into work, Bowe successfully ran his business. Today, the business has expanded to what we now know as Barnwood Living, bringing into fruition, his dreams of honouring the hard works of American craft pioneers.
Thanks to his successful business career, Bowe became a part of a widely watched American TV show, Barnwood Builders. The show which started in 2013, focuses on six West Virginia craftsmen who are dedicated to restoring cabins and barns. Mark is the shows' lead star and he shares the screen with machine operator Johnny Jett, the crew foreman Sherman Thompson, beam lifter Tim Rose and Graham Ferguson a next-generation builder who happens to be the crew's youngest. With his crew, Mark has successfully restored more than 400 buildings.
What is Mark Bowe's Net Worth?
Mark Bowe is among those who will go to any length to achieve their dreams. His devotion towards ensuring that the legacy of America's pioneer craft ancestors still lives for centuries to come has equally earned him a good measure of wealth in addition to his accrued fame. The businessman and reality TV star is said to earn about $300,000 annually from his show business and his net worth is estimated at $1 million.
 See Also: Daniel Jinich, Pati Jinich's Husband – Biography, Net Worth, Facts
His Family Facts
Despite being so popular on television, Mark is not very generous with information about his personal life, especially if it pertains to his family. Outside his unknown parents and siblings, Mark has a family of his own including himself, his wife and a son. The craftsman is married to his wife Cindy Bowe who he describes as his support system.
Mark's wife Cindy Lavender-Bowe appears to be more interested in politics than business. According to reports, she is a vice president of the Greenbrier Episcopal School board of directors and a committee member of a West Virginia-based flood recovery organisation known as Greenbrier Valley Flood Recovery and Relief Committee. Moreso, Cindy is an executive director of the United Way of the Greenbrier Valley. She is also running for the West Virginia House of Delegates.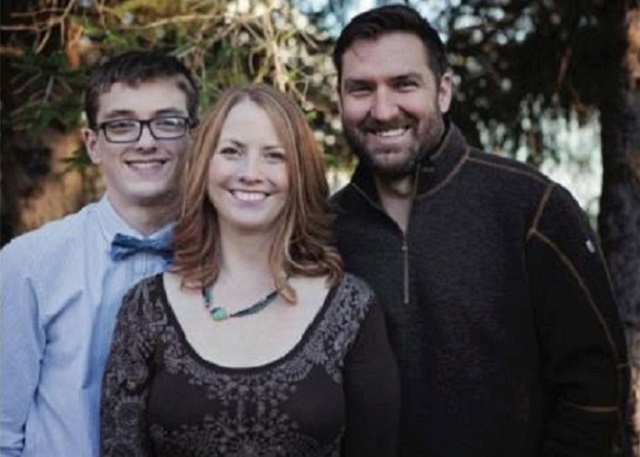 Aside from her political career, Cindy Bowe has been helping out in her husband's business. The two reportedly knew each other since high school but they only wedded in the mid- '90s. The couple has been living together for over two decades. They have a son named Atticus.

Mark is active on various social media platforms. He has over 14.6k followers on Instagram and over 7k followers on Twitter. His facebook page is also liked and followed by over 52k fans.

Fact Check: We strive for accuracy and fairness. If you see something that needs updating,