America's obsession with O.J Simpson is not dying anytime soon and while that obsession primarily focuses on the infamous man himself, it tends to spill to some of the important figures in his life, such as his ex-wife, Marguerite Whitley, who was his first wife and the mother of his first three children.
Of course, being that they got divorced shortly into O.J. Simpson's period as a beloved American celebrity, and her personal decision to stay out of the media, she has not become a media personality like other members of the Simpson family. In this article, we took a closer look at who she is, examining the untold truths about her. Check it out below.
Who Is Marguerite Whitley?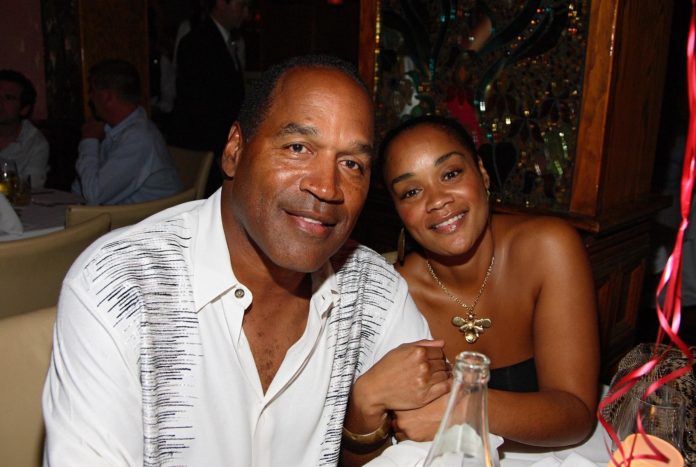 Marguerite Whitley was born on the 20th of March, 1949 in Los Angeles, California. Other than the fact her ethnicity shows that she is the daughter of African American parents, not much is known about her background. We know she completed high school and through the circumstance of the beginnings of her relationship with O.J Simpson, we know that she attended college.
O.J Simpson's ex-wife, Marguerite Whitley met him in February 1967 while she was in a relationship with a man named Al Cowlings; the two met when O.J helped Cowlings drop off his girlfriend at her house. This chance encounter led to the beginning of a relationship with O.J that ultimately blossomed into a marriage.
They got married on the 24th of June 1967 in Los Angeles, California and they remained married for twelve years between 1967 and March 1979. While they were together, they had three children, Arnelle L. Simpson who was born in 1968, Jason Lamar Simpson in 1970 and Aaren Lashone Simpson who was born in 1977 but died in 1979 after drowning in the family's swimming pool.
The Truth About Marguerite Whitley
Simpson's Celebrity Status Was The True Cause Of Their Divorce
Many believe that O.J Simpson's infidelity, an affair with Nicole Brown, a waitress in a nightclub he met in 1977 was responsible for the end of O. J's marriage to his ex-wife, but according to interviews and reports, it appears that isn't entirely true.
While the infidelity certainly didn't help, the true cause of Marguerite Whitley's divorce from O.J Simpson was his growing celebrity status, which drew unwanted attention to the family. With Marguerite being a private person, the constant inquest into their life made it extra challenging for the couple and they eventually got divorced.
Marguerite Whitley Has Gotten Married Two More Times
After the divorce from O.J, Marguerite Whitley expectedly disappeared away from media's spotlight where she has gone on to live a normal life, including getting married twice.
Her second marriage was to a man named Rudolph Lewis in 1986. Rudolph was a transit supervisor and they were only married for four years before they got divorced in 1991.
A year after her second divorce, Marguerite Whitley returned to the aisle with Anthony Thomas, who is a furniture sales representative. So far, it is unknown if they are still together and we do not know if she had children with either of her subsequent husbands.
She Believed O.J. Was Innocent
There is no shortage of people who thought O.J Simpson was innocent during his trial for the murder of his wife and Ron Goldman but very few of them carried as much weight as the conviction of ex-wife, Marguerite Whitley, who was willing to testify to this conviction.
According to her, despite the pictures her ex-husband being painted as a violent man, he was never physically abusive to her, going as far as admitting the physical abuse in the family was committed by her.
Marguerite Is Not A Fan Of O.J Simpson
Following her willingness to testify in defense of O.J, one would have expected that she had an interest in maintaining a relationship with her ex-husband but that hasn't been the case. During the trial, she was present in court, both only in support of her children.
While her oldest child, Arnelle, continues to remain one of the biggest supporters of O.J and currently lives with him in Las Vegas, Marguerite herself has declared she wants nothing to do with the former football icon.
See Also: Anthony Bourdain & His Ex-Wife Ottavia Busia: The Untold Story Of Their Marriage 
She Is Doing Alright Financially
Marguerite Whitley once took O.J Simpson to court over his refusal to pay a divorce settlement of $26,000 but that all seems a lifetime ago now. Today, she is a successful businesswoman living in Fresno, California, with little need for her ex-husband's income, which there is very little of these days.