From I, Tonya to Suicide Squad and Once Upon a Time in Hollywood, it would appear that the Australian actress, Margot Robbie is in every major Hollywood production lately, which in turn, has made her very popular. However, one aspect of Margot Robbie's life that doesn't have as much popularity is her personal life, particularly her relationship with her husband, Tom Ackerley.
In keeping up with the life of the woman who is quickly becoming one of the greatest actresses in the world, we examined who her husband is, along with everything you need to know about their relationship. Check it out below.
Who is Margot Robbie's Husband – Tom Ackerley?
Margot Robbie and her husband, Tom Ackerley, share a couple of similarities, some of which we will discuss below. The first of them being that they were born in the same year. Tom was born on the 1st of January 1990 in Surry, England.
Not much is known about his background, particularly the identity of his parents, but they are known to be professionals in the real estate industry. His mother owns and manages a property management company while his father is a real estate agent.
When it comes to his siblings, not much is known about him other than the fact that he has a couple of siblings through whom he has nieces and he has a close relationship with them.
Tom Ackerley enjoys sports like rugby, golf, and cycling. Through the latter, he has developed a passion for motorcycles and once rode in The Prudential Ride London-Surrey 100 as part of his contribution to the children's charity, Disability Challengers.
He is also an animal lover who owns two dogs with his wife. One of them is named Albert. Tom is known to post several pictures of his dogs on his Instagram page, @alpha_meows.
What Does Tom Ackerley Do?
Tom Ackerley shares another similarity with his wife, Margot Robbie, as someone who works in the entertainment industry. Following the completion of his basic education, he went after his childhood dream of a career in the entertainment industry by studying Film Arts at Goldaming College, where he graduated with a Bachelor's degree.
After graduation, Tom Ackerley began his career in the entertainment industry in 2011, working on the show, The Hour, as a floor runner. In the same year, he worked on other productions like Tinker Tailor Soldier Spy, Big Fat Gypsy Gangster, playing the same role.
About a year into his career, he began working as an assistant director, starting with an episode of Playhouse Presents in 2012. While learning the trade and working his way up the ladder, he worked in other roles, including as a set production assistant for Trance.
As an assistant director, Tom Ackerley racked up credits in the role with productions like The Last Days on Mars, Da Vinci's Demons, The Two Faces of January, American Odyssey, and in Suite Francaise, where he met his wife, Margot Robbie.
With more than four years of experience working as an assistant director, Margot Robbie's husband took his career in the entertainment industry a little further by becoming a producer, under the production company, LuckyChap Entertainment, which he co-owns with his wife.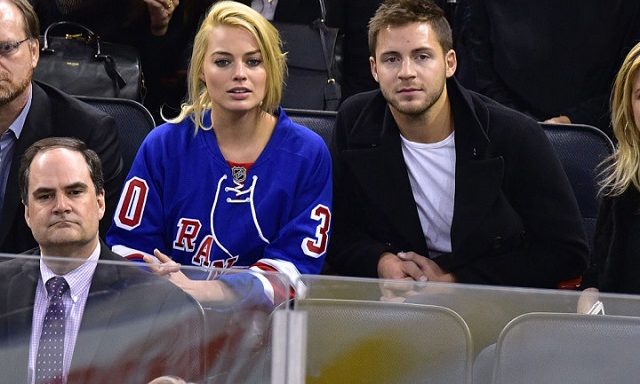 Under the production company, Tom Ackerley has produced films like I, Tonya, Terminal, Dreamland, Promising Young Woman and a couple of others. While he may not yet be a big recognizable name outside of his status as Margot Robbie's husband, some of his works have earned recognition from both fans and critics.
The film, I, Tonya, which he produced and starred his wife in the titular role, earned more than five awards from various award bodies, including three Academy Award nominations, as well as a personal award for Tom as Outstanding Producer of Theatrical Motion Pictures from PGA Awards.
Other works of Tom that have received award recognitions include Pride (assistant director), which was nominated for a Golden Globe Award, The Last Days on Mars (assistant director), which got Cannes Film Festival and Irish Film and Television Awards nominations.
See Also: Who Is Daphne Oz Husband And How Many Kids Do They Have Together?
Trivial
At an estimated 6 feet 3 inches in height, Tom Ackerley is very much taller than his wife, Margot Robbie, who has a height of 5 feet 6 inches.
He used to share a three-bedroom apartment with his wife and some roommates but the couple now lives in a $2.7 million mansion in Shepard's Bush, Los Angeles.