Hollywood remains the best film industry in the world not just because of the scale of its productions or its technological advancements when it comes to filmmaking but because of the unlimited number of talented actors and actresses who join the industry every year and elevated the acting profession with each project. In 2004, one of them was Margarita Levieva, who earned her first credit through the short film, Billy's Choice.
Of course, since she joined the industry in 2004, Margarita Levieva has starred in a number of critically acclaimed projects from movies to television, including projects like The Lincoln Lawyer, Revenge and The Deuce.
In this article, we take a look at the life and career journey of one of Hollywood's modern stars. Read on.
Margarita Levieva Biography
Margarita Levieva is a daughter of the old world that was the Soviet Union. The Deuce actress was born in Leningrad on the 9th of February 1980 to an unknown father and a mother named Irina Levieva.
She was born a twin, with a brother named Michael and they were raised by their mother in Leningrad up until the age 11 when they relocated to the United States, specifically in Brooklyn, New York.
Before they relocated, Margarita Levieva started life as a performing artist at the age of three as a rhythmic gymnast and she continued to be one when the family relocated to Brooklyn. Her talent and excellence led her to win several competitions at the regional level but she failed to compete at the national level because she wasn't a US citizen.
With her gymnast career derailed, she turned to Acting, and but not before she completed her academic journey from high school to university, where she graduated with a degree in economics from New York University. After graduation, she enrolled at the Meisner Training Program for aspiring actors at the William Esper Studio.
Her first acting credit came via an appearance in Billy's Choice in 2004 as Julie Romano and she hasn't relented ever since, appearing practically in one project or the other every year since she made her debut.
Over the course of her career, she has starred in shows like Vanished, How to Make It in America, Revenge, Allegiance, The Blacklist, and one of her more significant roles yet, as Abigail Parker in The Deuce.
In Film, Margarita has starred in Future World, The Lincoln Lawyer, The Stand Up and several others to make over 35 movies and TV shows since she made her debut.
Personal Life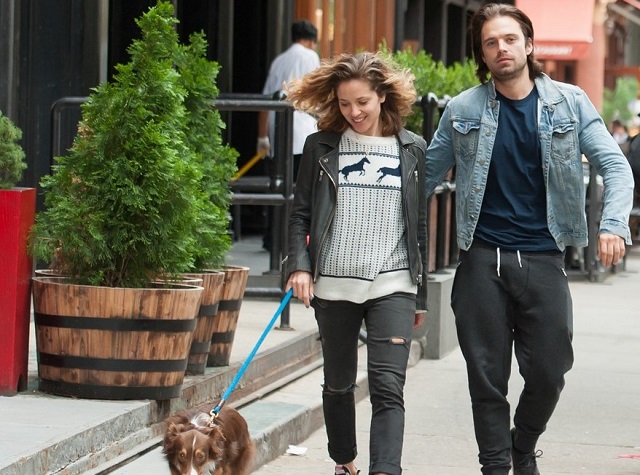 Margarita Levieva has been in quite a couple of relationships since she became a noted name in the industry. At the early days of her career, she was romantically involved with Justin Chatwin, who is also an actor in 2007 although the rumor was never confirmed by either of them.
Her next publicly known relationship came seven years after when she dated Sebastian Stan, another actor whom she worked with on the film, Spread and famously plays the Winter Soldier in the Marvel Cinematic Universe. The relationship lasted for two years from July 2014 to 2016.
After the relationship ended, she has been romantically linked with a longtime friend, Joshua Jackson. There hasn't been confirmation about the nature of their relationship, and the fact that Joshua is also a single man hasn't helped to quell the rumors of their possible relationship.
Regardless, with Margarita Levieva and Joshua choosing not to confirm their relationship, there hasn't been any other known relationship about the actress and at the moment, she is considered to be single.
See Also: Nishi Munshi – Biography, Age, Wiki, Facts About The Actress
Height and Body Measurement
Apart from being a talented actress, Margarita Levieva is also a beautiful actress whose physical beauty is encased in a body with a height of 5 feet 6 inches and a body weight of 56 kg.
Having begun her life in performing arts as a gymnast, Margarita Levieva has maintained a fit and lean body that is further defined by body curves measured at 30, 23, and 32 inches for her bust, waist and hip sizes. Other noticeable features include light brown colored eyes and brown hair.
Other Facts About Margarita Levieva
She was once featured in the New York Magazine as one of the 50 Most Beautiful People in New York.
In order to fund her education at University level, she worked as a fashion buyer for Assets London.
One of her early roles in commercials was an advert for Samsung cellphones.
Fact Check: We strive for accuracy and fairness. If you see something that needs updating,