Marc Anthony Net Worth: $40 Million. Marc Anthony is an American singer, songwriter, record producer and actor. Best known for his Latin and salsa-inspired music, Anthony is the highest-selling tropical salsa artist of all time. He has sold over 20 million records worldwide. Following the nasty child support case between him and ex-wife Dayanara Torres, Anthony's legal documents revealed his net worth to be in the tune of $21 million with about $1.3 million monthly earnings. But that was in 2014, as of 2017, the I Need You crooner has an estimated net worth of $40 million. Here is all you need to know about Marc Anthony's Net Worth.
Marc Anthony Net Worth: Road To Fame
Marc Anthony was born Marco Antonio Muñiz on September 16, 1968, in New York City to Puerto Rican parents. He was by his musician father named after the Latin musician Marco Antonio Muñiz. However, he changed his name prior to launching his music career in order to avoid confusion with the other artist.
Anthony inherited his singing skills from his father and began singing at a very young age. In an effort to build stage confidence, Anthony began singing backup as a session vocalist for freestyle underground New York house music acts. Soon, he began singing backup for the likes of Menudo Ann-Marie and the Latin Rascals. He also added songwriting to his repertoire and began penning lyrics for fellow freestyle artists including Sa-Fire.
Anthony released his debut album "Rebel" in 1988. It was a single-only freestyle record. Within the next few years, he collaborated often with record producers Little Louie Vega and Todd Terry. His next album "When the Night is Over" released as a collaboration with Little Louie Vega produced the dance chart-topping single Ride on the Rhythm. The single, released under Atlantic Records established both the careers of Anthony and Little Louie.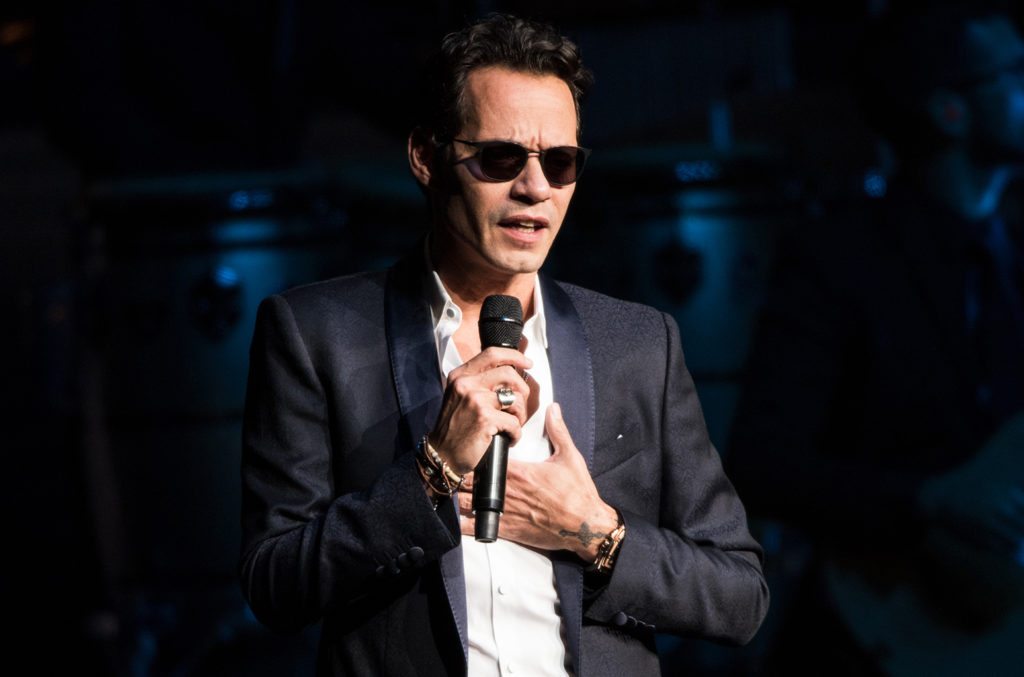 Marc Anthony Net Worth: Commercial Success
Influenced by salsa singers like Juan Gabriel and Ruben Blades, Anthony decided to transition from freestyle to salsa music. His first Spanish-language album "Otra Nota" was released under RMM Records in 1993 to positive reviews. It peaked at No. 2 on the Billboard Tropical Albums chart. For the album, he won the Billboard Latin Music Awards for Best New Artists. The album has since sold over 300,000 copies.
See Also: Pitbull Net Worth
Anthony's salsa music developed with his follow-up Spanish album "Todo a Su Tiempo" which in 1997, two years after its release became the first salsa disc to be certified gold by the RIAA. The album has since sold over 800,000 copies.
After establishing himself as a star to the Latin audience, Marc Anthony released his first solo English album entitled "Marc Anthony" in 1999. It was a critical and commercial success and has been certified three times platinum in the United States. His next English album "Mended" (2002) was certified gold in the US.
Marc Anthony has remained more successful with his salsa music. The genre has also produced the majority of his fans which help him sell out massive venues including the Madison Square Garden. His 2007 En Concierto with then-wife Jennifer Lopez grossed $13.8 million ($16 million in 2017 dollars) from 17 shows.
Anthony's accolades include but are not limited to 2 Grammy Awards and 5 Latin Grammy Awards.
See Also: Shakira Net Worth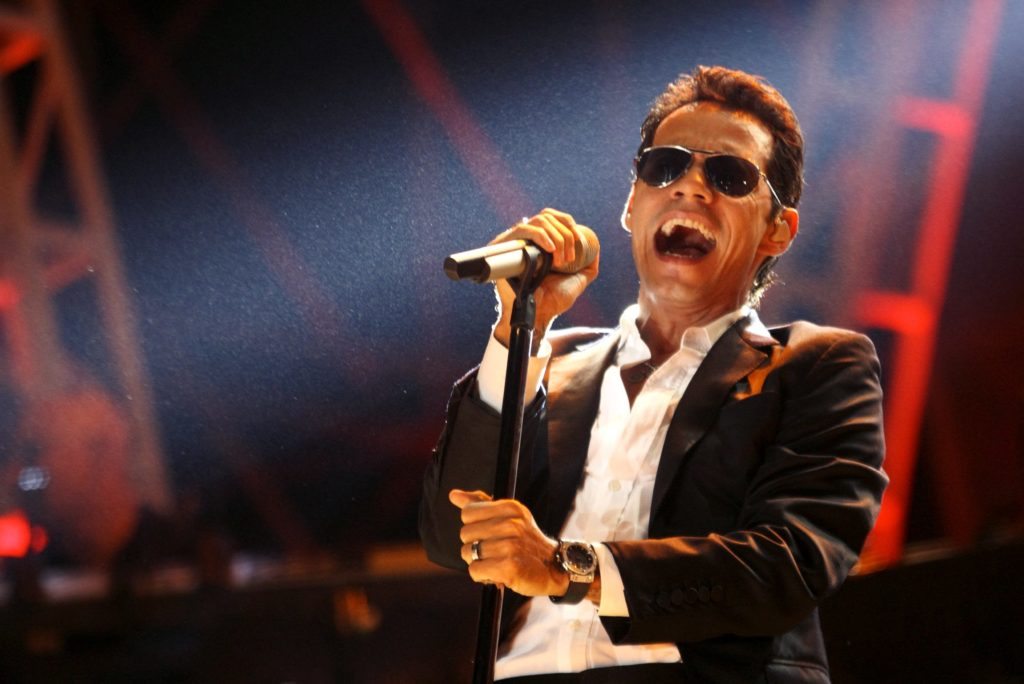 Marc Anthony Net Worth: Acting, Business Ventures, Others
Marc Anthony has also established himself as a movie star. Some of his successful endeavors include Big Night (1996), and Man on Fire (2004) opposite Denzel Washington.
Anthony banks from his own line of clothes and luxury accessories with Kohl's. He is the co-owner of entertainment company Magnus Media which is based in Florida. Known for flipping houses, Marc Anthony has benefitted from his numerous real estate investments. Anthony bought minority stakes in NBA'a Miami Dolphins in 2009.
Marc Anthony Net Worth: Marriages And Divorces
Marc Anthony is popular for his music as he is for his numerous relationships which always never ends without drama. He has been married and divorced three times. His first marriage was in 2000 to 1993 Miss Universe winner Dayanara Torres. They had two sons, Cristian Anthony Muñiz (born 2001) and Ryan Anthony Muñiz (born 2003). After a rocky relationship, they finally divorced in 2004. The court ordered Anthony to pay $13,400 in child support to the ex-beauty queen. In 2014, the numbers were increased to $26,800 per month after Torres requested $123,426 based on allegations that Marc wasn't spending enough time with the kids.
Anthony then married "Love Don't Cost A Thing" hitmaker Jennifer Lopez in 2004 which became his most enduring marriage. The couple separated in 2011 and finalized their divorce in 2014. The couple had twins Emme Maribel Muñiz and Maximillian David Muñiz in 2008. People Magazine paid the couple $6 million to publish the first photos of the twins.
In 2014, Marc married Venezuelan Model Shannon De Lima only to separate in late 2016 and divorce in 2017. Marc has daughter Ariana (born 1994) from a previous relationship with Debbie Rosado. During his 2014 child support case with Dayanara Torres, Marc revealed that he pays $18,000 per month in child support in other relationships.