| Net Worth: | $80 million |
| --- | --- |
| Salary: | Unknown |
| Income Sources: | Album sales, TV roles |
| Age/Date of Birth: | September 16, 1968 |
| Height: | 5 ft 6 in (1.7 m) |
| Nationality: | American |
| Last Updated: | 2021 |
Marc Anthony is best known for his Latin and salsa-inspired music and for being the highest-selling tropical salsa artist of all time.
The American singer, songwriter, record producer and actor of high standing, Anthony has sold over 30 million records worldwide. Today, Marc Anthony has a net worth of $80 million
His Early Life and Career Beginnings
Marc Anthony was born on September 16, 1968, in New York City to Puerto Rican parents Guillermina Muñiz (mother) and Felipe Muniz (father). While Marc's mother was a full-time housewife, his father was a minor singer who worked as a worker in a hospital lunchroom.
He has seven older siblings, including a sister named Yolanda Muniz, with whom he grew up in New York City. Marc's father used to sing around the house when he was at a very young age. Felipe is said to have played significant roles in shaping his son's musical skills while he was growing up. Anthony's father was so passionate about singing that he named his son after Marco Antonio Muniz, a Latin singer who was largely admired in Puerto Rico.
Rise To Fame
Born Marco Antonio Muñiz, Anthony inherited his singing skills from his father and began singing at a very young age. He began his music career by changing his name to Marc Anthony in order to avoid confusion with his namesake.
In an effort to build stage confidence, Anthony began singing backup as a session vocalist for freestyle underground New York house music acts. Soon, he began singing backup for the likes of Menudo Ann-Marie and the Latin Rascals. He also added songwriting to his repertoire and began penning lyrics for fellow freestyle artists including Sa-Fire.
Anthony released his debut album "Rebel" in 1988. It was a single-only freestyle record. Within the next few years, he collaborated often with record producers Little Louie Vega and Todd Terry. His next album "When the Night is Over" released as a collaboration with Little Louie Vega produced the dance chart-topping single Ride on the Rhythm. The single, released under Atlantic Records established both the careers of Anthony and Little Louie.
Influenced by salsa singers like Juan Gabriel and Ruben Blades, he decided to transition from freestyle to salsa music. His first Spanish-language album "Otra Nota" was released under RMM Records in 1993 to positive reviews. It peaked at No. 2 on the Billboard Tropical Albums chart. For the album, he won the Billboard Latin Music Awards for Best New Artists. The album has since sold over 300,000 copies.
Anthony's salsa music developed with his follow-up Spanish album "Todo a Su Tiempo" which in 1997, two years after its release became the first salsa disc to be certified gold by the RIAA. The album has since sold over 800,000 copies.
After establishing himself as a star to the Latin audience, Marc Anthony released his first solo English album entitled "Marc Anthony" in 1999. It was a critical and commercial success and has been certified three times platinum in the United States. His next English album "Mended" (2002) was certified gold in the US.
Marc Anthony has remained more successful with his salsa music. The genre has also produced the majority of his fans which help him sell out massive venues including the Madison Square Garden. His 2007 En Concierto with then-wife Jennifer Lopez grossed $13.8 million ($16 million in 2017 dollars) from 17 shows.
Anthony's accolades include but are not limited to 2 Grammy Awards and 5 Latin Grammy Awards.
Acting And Other Ventures That Contribute To His Net Worth
Apart from singing, Marc Anthony has also established himself as a movie star. Some of his successful endeavors include Big Night (1996), and Man on Fire (2004) opposite Denzel Washington.
Anthony banks from his own line of clothes and luxury accessories with Kohl's. He is the co-owner of entertainment company Magnus Media which is based in Florida. Known for flipping houses, Marc Anthony has benefitted from his numerous real estate investments. Anthony bought minority stakes in NBA'a Miami Dolphins in 2009.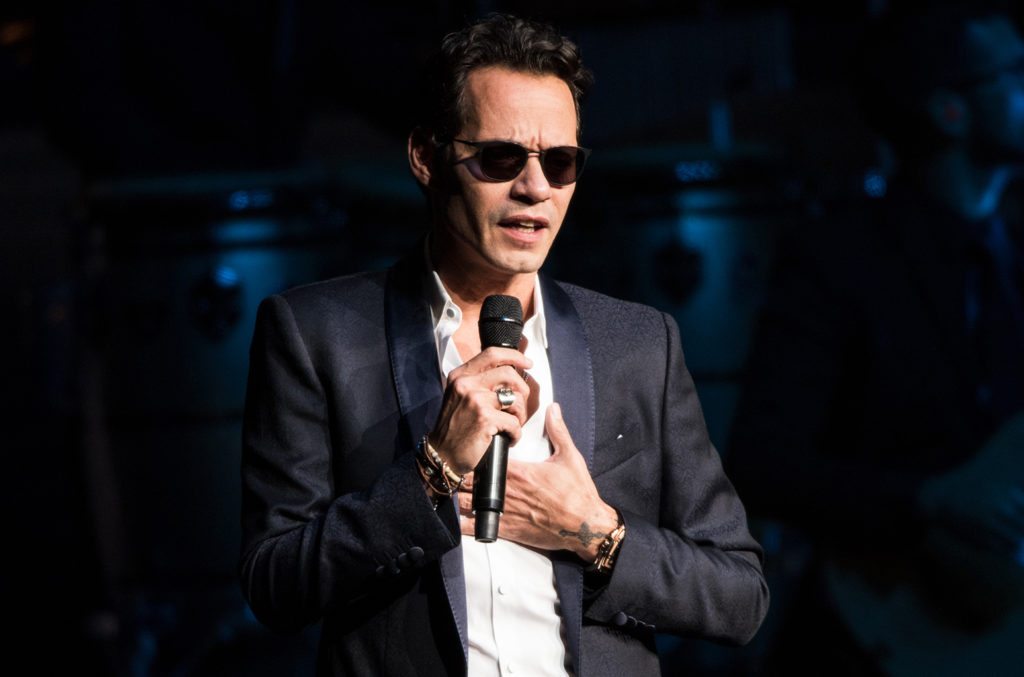 Analysis of Marc Anthony's Net Worth: How Much is He Really Worth?
Following the nasty child support case between him and ex-wife Dayanara Torres, Anthony's legal documents revealed his financial assets to be in the tune of $21 million with about $1.3 million monthly earnings in 2014, however, authoritative sources reveal that the I Need You crooner is currently worth about $80 million.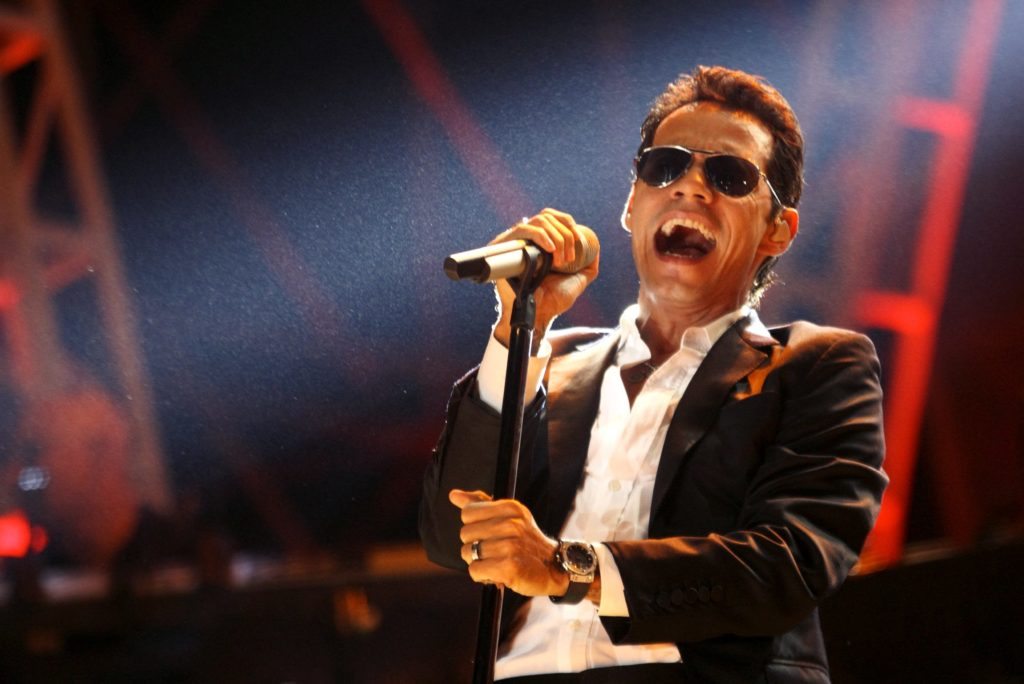 Highlights of His Studio Albums
Marc Anthony has been honored at least twice by the Guinness World Record for his great works in the music industry. His albums Desde un Principio: From the Beginning; Libre and 3.0 won the best-selling tropical albums in the respective years after their release. Additionally, he has sold more than 12 million albums globally.
When the Night is Over (with Little Louie Vega) (1991)
Otra Nota (1993)
Todo a Su Tiempo (1995)
Contra la Corriente (1997)
Marc Anthony (1999)
Libre (2001)
Mended (2002)
Amar Sin Mentiras (2004)
Valió la Pena (2004)
El Cantante (2007)
Iconos (2010)
3.0 (2013)
Opus (2019)
Charity Works
The crooner has done quite a lot in philanthropy. He teamed up to found the Maestro Cares Foundation in January 2012 with Henry Cárdenas. Just like the name implies, the foundation cares about the less privileged in society. In this regard, they launched an orphanage in La Romana, Dominican Republic two years after starting the foundation.
Following the orphanage which was opened in 2014, a youth home and school was opened the next year in Barranquilla, Colombia.
Marc Anthony and his ex-wife Jennifer Lopez joined forces with Alex Rodriguez in 2017 to host One Voice: Somos Live!. The telethon aimed to support efforts made towards the recovery of Puerto Rico after being ravaged by Hurricane Maria.
A Look at His Long List Of Marriages
Marc Anthony is as popular for his exploits in the music industry as he is for his numerous relationships which always never ends without drama. He has been married and divorced three times. His first marriage was in 2000 to 1993 Miss Universe winner Dayanara Torres.
Dayanara Torres
Full name: Dayanara Torres Delgado
Date of birth: October 28, 1974
Nationality: Puerto Rican
Profession: actress, singer, model, writer, and beauty queen
Years active: 1994-present
After dating and even getting engaged to several women including Debbie Rosado and Claudette Lali, Marc Anthony went on to marry his first wife Dayana Torres on May 9, 2000. The wedding took place in Las Vegas but ended up being a rocky union which briefly ended in 2002. They found their way back to each other again the same year but pulled the final plug in 2004 after a rocky relationship. They had two sons, Cristian Anthony Muñiz (born 2001) and Ryan Anthony Muñiz (born 2003).
The court ordered Anthony to pay $13,400 in child support to the ex-beauty queen. In 2014, the numbers were increased to $26,800 per month after Torres requested $123,426 based on allegations that Marc wasn't spending enough time with the kids.
Jennifer Lopez
Full name: Jennifer Lynn Lopez
Date of birth: July 24, 1969
Nationality: Puerto Rican-American
Profession: actress, singer, dancer, fashion designer, producer, and businesswoman
Years active: 1986–present
After ending his first marriage which was a shaky one, Marc Anthony then married fellow Puerto Rican entertainer and "Love Don't Cost A Thing" hitmaker Jennifer Lopez on June 5, 2004, which became his most enduring marriage. They also had several investments together, including buying a stake at the Miami Dolphins and two houses in Brookville, New York. The couple separated in 2011 and the next year, Anthony filed for divorce which was finalized in 2014.
Anthony and Lopez had twins Emme Maribel Muñiz and Maximillian David Muñiz in 2008. People Magazine paid the couple $6 million to publish the first photos of the twins.
Shannon De Lima
Full name: Shannon De Lima
Date of birth: January 6, 1989
Nationality: Venezuelan
Profession: model
Years active: NA
In 2014, Marc married Venezuelan Model Shannon De Lima at his home in La Romana, Dominican Republic, only to separate in late 2016 and divorce in 2017. While De Lima has a son Daniel from a previous relationship, Marc, also has a daughter Ariana (born 1994) from a previous relationship with Debbie Rosado (a New York police officer). During his 2014 child support case with Dayanara Torres, Marc revealed that he pays $18,000 per month in child support in other relationships.
Marc Anthony Has Moved On With His Love Life
After splitting from Shannon de Lima in late 2016, Marc Anthony found love 'again'. Anthony's new girlfriend, Mariana Downing, is a 21-year-old model, signed with the modelling agency Wilhelmina.
The lovebirds made their first public appearance as a couple on March 21, 2017, at a star-studded gala event organized by Marc Anthony's Maestro Cares Foundation's Changing Lives and Building Dreams at the Cipriani Wall Street restaurant, in New York City.
The respected Latin singer seemed to have waited for the event to show the world the young lady who stole his heart. Prior to their public debut on the red carpet, Downing and Anthony were said to have been enjoying an intimate relationship for a few months, despite their massive age difference.
Mariana and Marc became friends after meeting at a special dinner celebration. Not long after, both developed special chemistry for each other and subsequently started rolling out secretly.
An epitome of beauty, Anthony's new girlfriend is arguably the tallest and the most beautiful of all the girls he has ever dated.
Meet His Children
Through his three marriages and previous relationships, Marc Anthony is the father of six children whom he loves deeply. Though born by different mothers, the siblings have also found a way to be close and love one another. Let's meet Marc Anthony's children.
Ariana Anthony
Full name: Ariana Anthony
Date of birth: June 26, 1994
Profession: Actress
Years active: NA
She is the oldest child of the renowned musician whom he welcomed with his ex-girlfriend Debbie Rosado in 1994. Ariana and her siblings are quite close and she has also maintained a good relationship with her father's romantic interests over the years. She has been seen on girls' days out with Jennifer Lopez and Shannon often posts her pictures on social media.
Despite growing up in a family surrounded by popular people and media attention, Arianna prefers to maintain a low profile, only making occasional public appearances with family.
Alex Muñiz
Full name: Alex "Chase" Muñiz
Date of birth: June 9, 1995
Profession: NA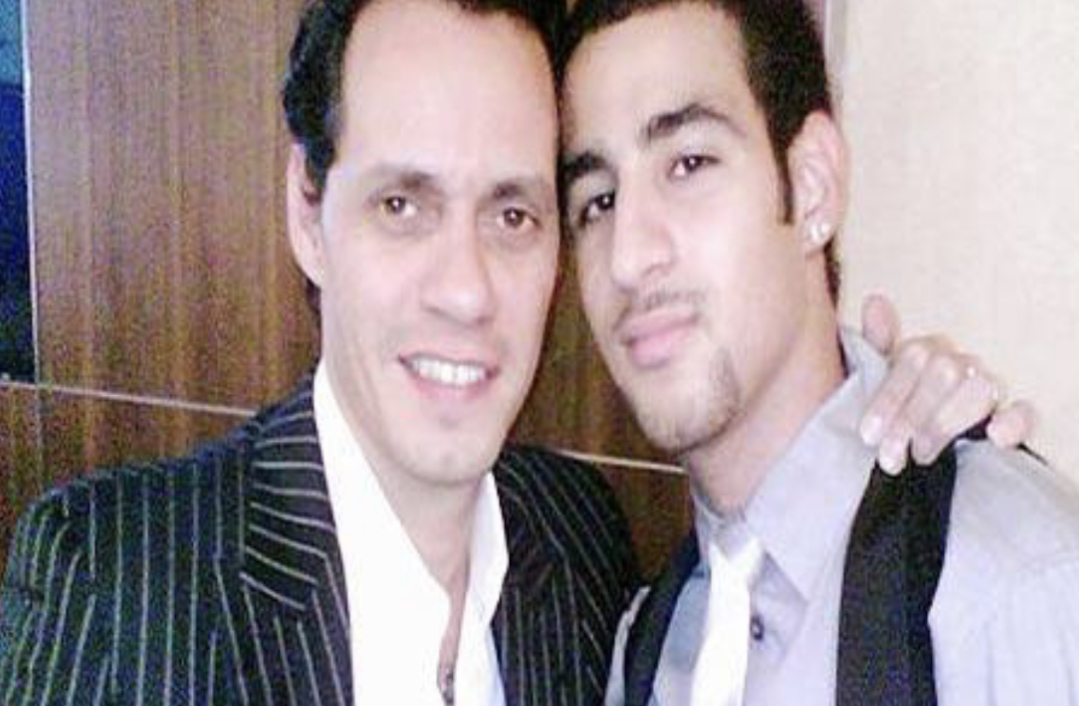 While still dating Arianna's mother, Marc and his then-girlfriend adopted a baby boy whom they named Alex. Though adopted, Alex blends in pretty well with the rest of the family and is often seen by his father's side in public events.
Chase also shares a close bond with his father's past wives, especially Jennifer Lopez whom he acknowledged as his stepmom forever.
Cristian Muñiz
Full name: Cristian Marcus Muñiz
Date of birth: 5 February 2001
Profession: artist
He is the first son between Marc Anthony and his first wife Dayanara Torres. Named after Mexican singer Cristian Castro, the young lad is talented in drawing and has shared some of his works on social media.
He has been seen attending public events with his father but does not have a personal claim to the famous life.
Ryan Muñiz
Full name: Ryan Adrian Muñiz
Date of birth: 16 August 2003
Profession: Musician
One of Marc Anthony's six children, Ryan is also talented as a musician. He is the last child he had with Dayanara before they pulled the plug on their marriage. Ryan is equally close to his father and siblings and is often seen attending public events with his family.
Emme Muñiz
Full name: Emme Maribel Muñiz
Date of birth: 22 February 2008
Profession: Singer
Marc Anthony and Jennifer Lopez share twins together and one of them is Emme. Born in 2008, Emme is the second and last daughter of the musician. As expected of the offspring of two big music stars, Emme is a talented musician and while she is still very young, the youngster has already shown big prospects in the industry. She has performed at the Super Bowl and some other big stages.
Maximilian Muñiz
Full name: Maximilian David Muñiz
Date of birth: 22 February 2008
Profession: Singer
He is Emme's twin brother and apparently, they share a flair for the performing arts. David showed his exceptional talents during a school recital his parents attended alongside his mother's new partner Alex Rodriguez. He got to sing a solo in the recital.
The twins also run a YouTube channel and an interview they had with their mom shows he also has confidence in front of the camera.
Is Marc Anthony Really Gay?
Despite having a string of failed relationships with high-profile celebrities, there's no strong indication that thrice-married Marc Anthony is gay.
While there's no reliable backup validating claims that the respected singer is dating his fellow guy, questions about his sexual preference first made a headline after a picture of him kissing his friends – both men and women – went viral.
Actually, Anthony posted the pictures with the intention of making people believe that there was no big deal about him kissing his ex Jennifer Lopez at the Latin Grammys held on November 17, 2016.
But after the pictures hit his timeline on social media, his plans backfired, leaving many of his fans wondering if he's gay or not. While many people admitted that Marc being gay isn't surprising, others asserted that the pictures won't in any way help his marriage.
Sickened by the kissing pictures, Anthony's third ex-wife, Shannon De Lima, reportedly called it quits after she saw her husband kissing other men and women, including Jennifer Lopez.
Since then, nothing else has been heard or read about Anthony being gay or not. Moreover, he's yet to publicly confirm or deny if he's gay.
Profile Summary
First Name:
Marco
Last Name:
Muñiz
Estimated Net Worth:

$80 million
Salary:
Unknown
Source of Wealth:
Album sales, Acting
Last Updated:

2021
Also Known As:

Marc
Sex/Gender:

Male
Profession:

Singer-songwriter, Actor, Record producer, Television producer
Famous For:
His Latin salsa numbers and ballads: "Contra La Corriente", "Ahora Quien"
Colleges/Universities Attended:

N/A
Educational Qualifications:

N/A
Religion:

Christianity
Birthday & Zodiac

Age/Date of Birth:

September 16, 1968
Zodiac Sign:
Virgo
Birth Place:

New York City, New York, USA
Nationality:
American
Ethnicity/Race:

Puerto Rican
Country of Residence:

United States of America (USA)
Physical Attributes

Height:

5 ft 6 in (1.7 m)
Weight:

‎68 kg
Eye Colour:

Dark Brown
Hair Color:

Black
Other Body Measurements:

Chest: 37 in (94 cm)
Biceps: 12.5 in (32 cm)
Waist: 28 in (71 cm)
Relationships

Marital Status:

Divorced
Spouse/Partner:

Jessica Lynne Harris (Partner)
Previously married
Jennifer Lopez (m. 2004–2012), Dayanara
Torres (m. 2000-2002, 2002–2004)
Family and Relatives

Father:

Felipe Muñiz
Mother:
Guillermina Muñiz

Children:

Emme Maribel Muñiz (Daughter),
Maximilian David Muñiz (Son),
Ariana Anthony (Daughter),
Cristian Marcus Muñiz (Son),
Ryan Adrian Muñiz(Son)
Siblings:
Bigram Zayas (Brother),
Yolanda Muniz (Sister)
Other Relatives:

N/A