It has been barely 10 months since a shiny fuchsia pink Porosus crocodile Hermes Birkin handbag was sold at Christie's auction in Hong Kong for a record price of $221,000 and with just two months left before it could boast of being the most expensive handbag ever sold in a year, this red Hermes Birkin bag came to the title steal after reselling at a new record price of $298,000, making it the new most expensive handbag ever sold. But you know what they say, records are set to be broken…
The cherry red rouge Braise crocodile skin handbag was produced as far back as 2008 when it was originally purchased from Hermes by a US buyer for $160,000. It measures 35 cm and features 18 karat white gold hardware embellished with diamonds.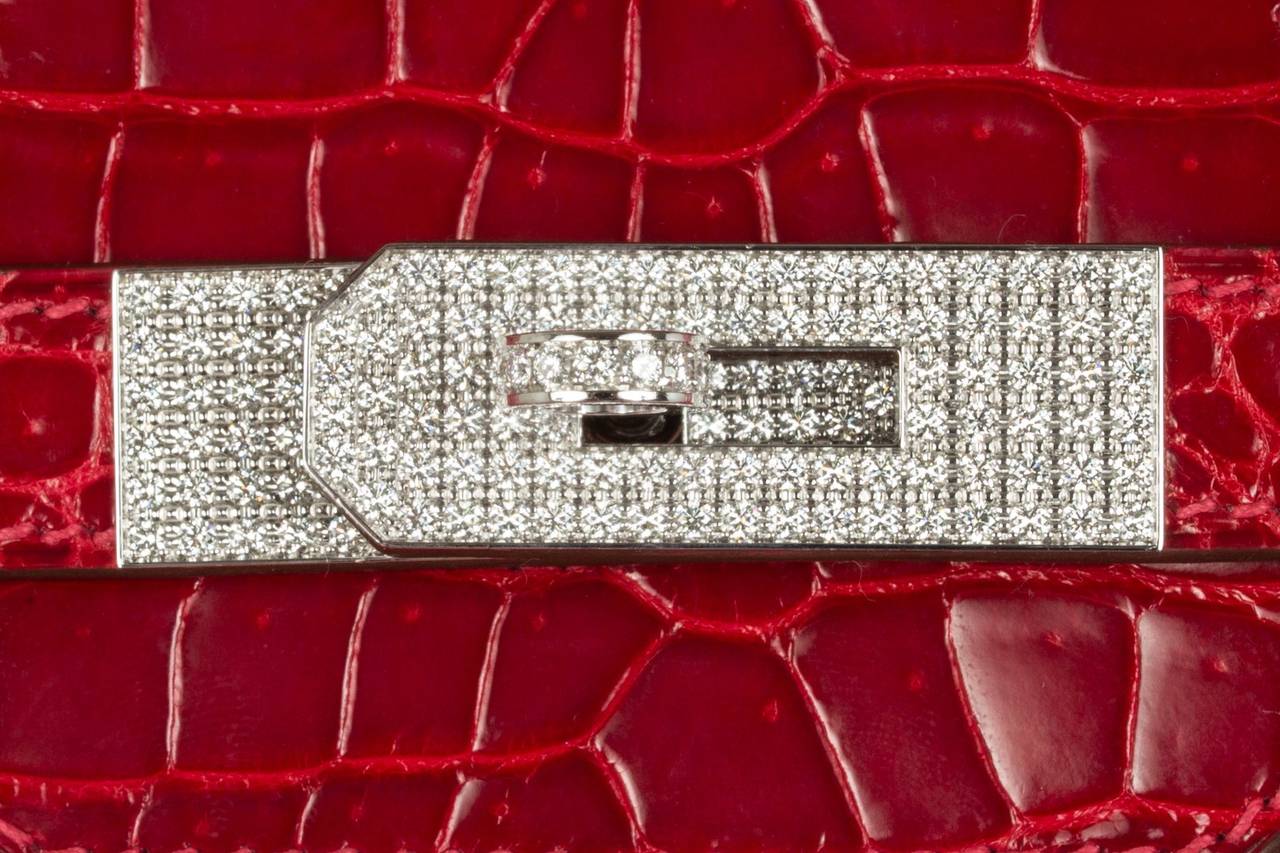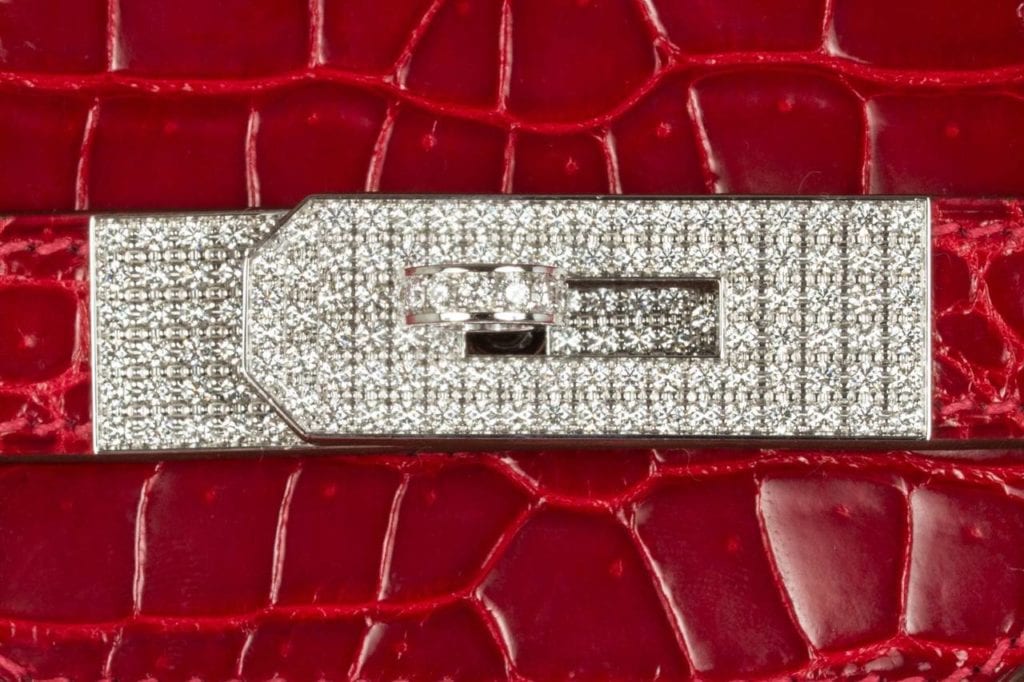 The bag was sold by Florida-based Privé Porter who collects rare luxury handbags mostly Birkins and resells them for a higher price primarily on Instagram– an alternative for some who for some reasons may not fancy the traditional auction houses. Privé Porter bought the rare handbag from its original owner in 2015. The previous owner reportedly never used the bag and its new buyer/owner who chooses to remain anonymous revealing only to be a Los Angeles resident would probably never use the bag as well.
However, if you consider the fact that the bag was sold without the conventional bidding process as Privé Porter isn't an auction house, it technically leaves the previously mentioned fuchsia pink crocodile Hermes Birkin handbag as the most expensive bag ever sold at "auction". But the difference isn't so much as two previous deals to acquire the red Birkin fell through. The original asking price was $360,000, so the sale price could've been higher but I guess the LA buyer struck the most favorable bargain.
The new record holder was among the $2 million worth of Birkins on display during the Fort. Lauderdale International Boat Show boat show hosted by Privé Porter in 2015.
Speaking of auctions and bidding. A diamond Himalayan Hermes Birkin handbag will be offered at Christie's auction house in Hong Kong on May 30th 2016 and is expected to rake in as much as £180,000, ($259,000) if that does happen, then it will legitimately become the most expensive handbag ever sold at auction, but still won't beat the red Birkin sold by Privé Porter. And it begs the question- If it does really matter where and how a previously owned bag is resold.
The handbag (pictured below) is made of 'almost-albino' Himalayan Nilo crocodile skin, it also features 18 karat gold hardware and 245 diamonds.
Gone are the days when muscle cars and art masterpieces were the only items rife at auction houses, joining the team are handbags, not just the regular handbags of course but rare pieces from top luxury brands like Louis Vuitton, Chanel and Judith Leiber, but by far the most coveted ones are the Hermes Birkin basically because of its exotic skins that aren't common among other brands. Forget the real estates and stocks invest in a Birkin bag today.
See Also: Top 10 Most Expensive Luxury Handbags In The World