Maggie McGuane is not one of the names you hear in the show business but she does share a history in the industry. Maggie is a passionate activist, especially for human and animal rights but she is best known as the daughter of a famous Canadian actress Margot Kidder. Outside her mother's fame, Maggie is known for her role in ensuring that aids reach disaster patients but recently, she became a trending topic when she decided to clear the air on the controversies surrounding her mother's death. To find out more about Maggie McGuane and her mother, here is what we have gathered so far.
Maggie McGuane's Biography
The Canadian activist was born on October 28, 1976. She is the daughter of Margaret Ruth Kidder, a multiple award-winning Canadian-American actress who is professionally known as Margot Kidder. Her father's name is Thomas McGuane, a notable American writer best known for writing short fictions and screenplays. Maggie's maternal grandparents are Jocelyn Mary Wilson and Kendall Kidder of mixed English, Irish, Welsh, Northern and remote Scottish ethnicity.
While not much is known about Maggie McGauane's childhood it is factual that she did attend and complete her education successfully after which she went ahead to pursue her career in various fields.
She has a flair for writing and photography
Maggie may have not only borrowed a leaf from her mother's activist nature but also from her father's creative writing skills. Although it is not yet clear where she worked and what in particular she writes about, tidbits about her have it that she once worked as a photographer and an occasional model but during her wedding ceremony in 2013, the photographer confirmed her as a writer.
Meanwhile, her active fight for the rights of both humans and animals remains paramount. Through her active movements, victims of Hurricane Katrina received help with homes and other necessary items for their comfort. She also works for an animal shelter and helps to rescue lost animals.
She got married quite early
Maggie McGuane was just a few months away from becoming a full-grown woman at 19 when she got herself committed in marriage with Walter Kirn in 1995. The marriage took place in Melville, a small town in Montana. Unlike most young couples who would want a more lavish wedding ceremony, Maggie and Walter preferred a more old-fashioned style of wedding, hence, they chose a white-steeple Lutheran church in Melville as their wedding venue with six groomsmen and bridesmaids.
Although the ceremony was quite memorable for the two, many of their close friends couldn't make it to the venue because of the distance and no direct flight to the town. Before their separation, Maggie and her estranged husband lived in Livingston where the former's mother later moved to just to be close to her.
Maggie McGuane's Current Husband and Children
Maggie ended her marriage to Walter Kirn in 1995. Their marriage was blessed with two children: a girl named Mazie Kirn and a boy, Charlie Kirn but after the divorce, Maggie got married to Chad Franscoviak. He is a sound engineer and music producer.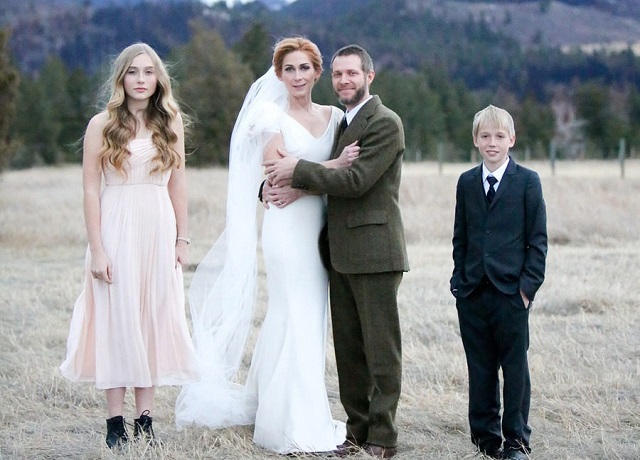 Maggie and Chad met each other for the first time in Livingston and following their immense love for each other, they decided to get married a month after. The marriage eventually happened in Livingston's Paradise Valley, Montana, in 2013, with Charlie standing as the best man and Mazie as a maid of honour. Also present at the wedding venue was Katy Perry, John Mayer and Cold Hard Cash.
Read Also: Yvonne Craig – Bio, Net Worth, and Body Measurement
Maggie's Mother Committed Suicide
Maggies's mother's death was quite controversial, especially about the cause of her death. When Margot Kidder had bipolar disorder in 1996, she wrongly thought it was Maggie's father (her first husband) Thomas McGuane who wanted to have her killed. Later, it was discovered that she suffered from many health complications before her death on May 13, 2018.
When she was confirmed dead by her family, rumors about the cause of her death were associated with flu because months before her actual demise, she was fighting flu symptoms. However, her death was later rumored to be caused by self-inflicted alcohol and drug and overdose and Maggie confirmed it, saying she knew her mother committed suicide the moment she saw her lying in her home in Livingston.