Gaining so many rewards and accolades for his role in the 2008 election, the American journalist Luke Russert is no small person in the broadcasting firm, particularly in the National Broadcasting Company (NBC) where he worked as a news correspondent.
Borrowing a leaf from his father who also worked at NBC, Russert was able to build on the existing foundation laid by his father through hard works dedication and enthusiasm.  Russet was known for his appearances on NBC's programs like Today, NBC Nightly News, NBCNews.com, Andrea Mitchell Reports and Way Too Early. Even after leaving the broadcasting company in 2016, the good-looking young journalist left a space in the hearts of his TV fans, such that could not be easily be replaced by any other journalist.  Let's learn more about the award-winning journalist and former NBC correspondent.
Who is Luke Russert?
Born to Tim Russert and his wife Maureen Orth, on August 22, 1985, Lucas Russert is a college graduate and native of Washington, D.C. He grew up in a family that share a deep spot for journalism. His father was a  popular newsman who worked with the NBC  as a moderator and senior vice president at NBC News, before he died of heart attack in 2008. Luke's mother, on the other hand, worked with Vanity Fair as it's special correspondent.
Russert graduated in 2004 from the prestigious St. Albans School located in Washington, D.C. before moving to Boston College where he earned his double major in Communications and graduated in 2008. Russert found his way into the world of journalism just a few weeks after his father's demise. But before then, he worked for ESPN's sports TV show Pardon the Interruption and co-hosted the sports talk program called 60/20 Sports on XM Satellite Radio. He did all these while at Boston College.
NBC News hired Russert in August 2008 to replace his father who had served the broadcast for 16 years before his passing. Russert resumed work at the time of the 2008 presidential election, he was a correspondent covering youth issues on both the Democratic and Republican conventions. He became popular after reporting on Barrack Obama's presidential win. A year after, he was moved to broadcaster's News on Capitol Hill as a Congressional correspondent covering the House of Representatives. He was credited for his role in NBC's most prominent report on political issues. Some of these reports include the 2011 debt limit crisis, the Republican Resurgence of 2010, the Fiscal Cliff fight of 2012 and the passage of the Affordable Care Act.
Additionally, Russert covered notable events like the 2011 Hurricane Irene. He also hosted programs like the NBC Nightly News, TODAY, and MSNBC while he appeared as a guest host in shows like The Daily Rundown with Chuck Todd, Andrea Mitchell Reports, NOW with Alex Wagner and Way Too Early. The veteran journalist Luke Russert was paid heavily for his hard works and dedication at the NBC. He earned roughly $500k as his annual salary with an estimated net worth of $9 million
Where is He and What is He Doing Now?
Russert shocked his fans and the entire NBC team on July 13, 2016, with the news of leaving the world of journalism. Giving his last report that year, he explained that his decision to take a break was so he would travel, reflect and experience things that would help him have a "clearer sense of what my future should be."
Russert seemed to have been doing just what he had in mind before retiring from his job at the NBC. His recent activities on his various social media platforms proved he's been doing some travelling and doing some recreational activities. As a sports junkie, Russert joined the Buffalo Fan Alliance Board, a group that works to keep the Buffalo Bills in Buffalo. He's also been making comments about politics, especially in relation to America's 45th President Donald Trump. He was in Greece during the 2017 summer.
Is He Gay?
There have been rumours about the veteran journalist being gay after he was caught screaming "He said yes" from the Capitol Rotunda rooftop and it was assumed he was referring to his gay partner but no,  he was referring to his friend Jake Sherman.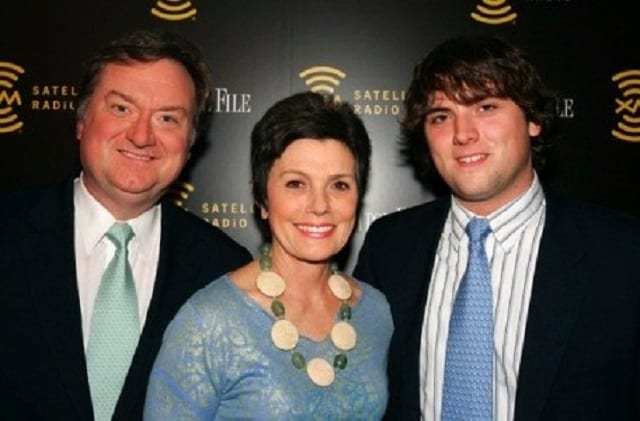 Russert has not been linked to any girl both in the past and present. He has also has not openly identified himself as gay. He appeared to be more engrossed in his career but since he took a break off work, there are possibilities he would be hooked up soon.