Louis CK is an American comedian, actor, writer-producer, director, and editor. The famous rib cracker is estimated to be worth $25 million.
How Louis CK Began His Life
Louis was born Louis Székely on September 12, 1967, in Washington D.C. When he was just a year old, his family moved to Mexico- his father's native and returned six years later to Boston. He graduated from Newton North High School in 1985 and the same year he began a career as a stand-up comedian, performing in open mic nights in Boston comedy clubs. While in high school, CK also showed interest in writing and directing, at 17 he directed a comedic short film titled "Trash Day".
Louis CK's comedy career didn't immediately take off as he saw a prolonged period of unpaid performances. To support himself during these periods, CK worked petty jobs including as an auto mechanic, as a cook as well as at a video store and a public access TV cable. In an interview with The Hollywood reporter, CK revealed that at the beginning of his stand-up career he starved for five consecutive years.
"For almost five years of my life, I was starving." CK told Hollywood Reporter "I'd do a club, and the owner wouldn't pay me. I'd say, 'Where's the money?' and he'd say, 'I'm just not paying you.' That's how little leverage comedians had then. It was really, really hard."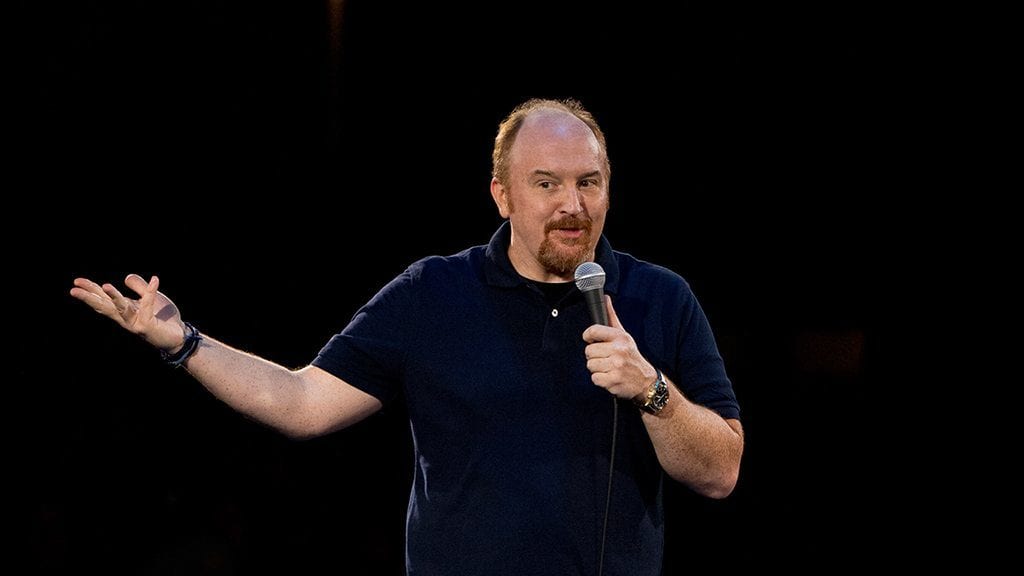 Hollywood Success
However, as the Boston comedy scene began to boom, so did CK's stand-up career. He began landing paid gigs and opening for popular comedians like Jerry Seinfeld. He soon began earning $2,500 for performing 7 shows in a week and as much as $10,000 per theater performance. CK told Hollywood Reporter that when he started making tons of money "it freaked him out". "When I first started making tons of money, it freaked me out." he said, "I would always get 10 grand in cash every show because I needed to touch the money. I needed to feel like it wasn't just going to pay my bills."
Louis CK's first big break came in 1996 when HBO released his debut half-hour special. He then began writing for comedians like David Letterman, Conan O'Brien, Jay Leno, Chris Rock and Dana Carvey as well as performing in their eponymous shows. CK released his first hour-long special, "Shameless" in 2007. His second special "Chewed Up" released in 2008 earned him an Emmy nomination for "Outstanding Writing in a Comedy or Variety Special".
The Louis CK Ticket Sale Method And How He Made A Lot Of Money
CK has been described many times as a risk-taker, and while that has impacted his wealth positively, he has also suffered corresponding repercussions in other times. Let's start with the positive part. In 2011, the raunchy comedian opted for a new way to distribute his fourth full-length special, "Live at the Beacon Theater". The special would be his second independently produced, directed and written one. CK boycotted the usual physical and broadcast media for distribution, releasing it instead on his own website, selling them at $5 each devoid of Digital Rights Management (DRM).
Another reason CK chose this way was to ward off piracy. Importantly, the move paid off as he soon made $1 million from the sales which were paid directly into his account as the process helped to get rid of middlemen. CK applied the same method in selling tickets for his concerts; instead of selling via Ticketmaster he sold them directly to his fans on his website for $45 each. CK netted a total of $4.5 million using this approach. That year, Forbes calculated his earnings to be around $16 million.
However, while he confessed that using the middlemen would actually pay more, the approach is a way to increase his fanbase as the tickets and specials sell for a lesser price. Other comedians saw the importance of the CK-method and adopted it as well.
Other Projects
Louis CK has embarked on numerous TV projects such as FX's Louie of which he is the creator, writer, director, editor and also an actor. The comedy-drama series premiered in 2010. Louis has taken up such multiple roles in a number of other projects via his production company Pig Newton which is in contract with  FX Networks. Apart from acting in his self-created TV series, Louis has made appearances in numerous movies most of which he's had behind-the-scene roles. Some of them include; The Invention of Lying (2009), American Hustle (2013), Blue Jasmine (2013), Trumbo (2015), and a voice role in The Secret Life of Pets (2016).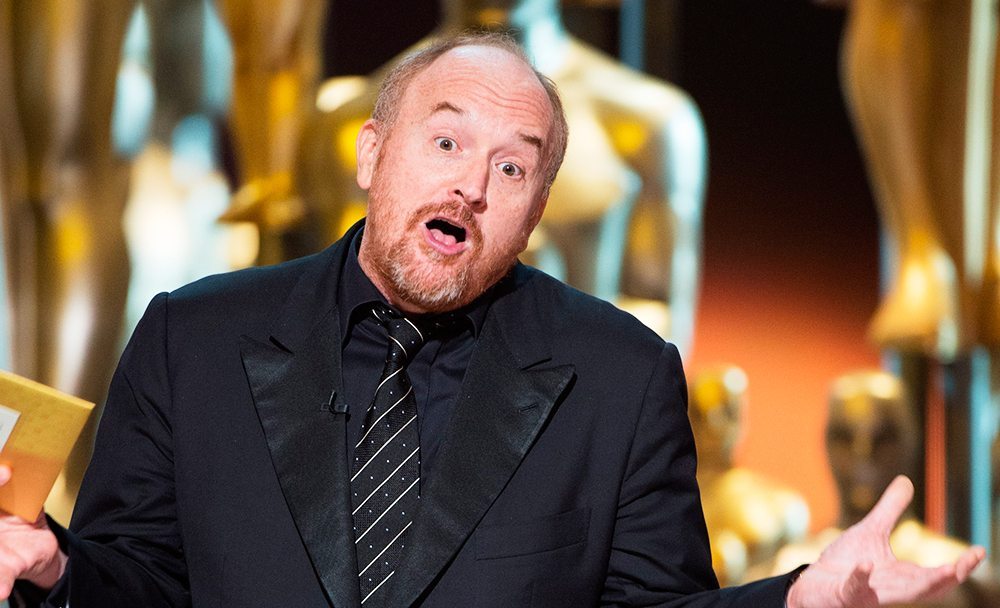 Bankruptcy Rumors
Louis in 2016 took another risk by solely creating and funding comedy series "Horace and Pete" with $2 million of his own money. He went on to release the series online without any promotion whatsoever which put him into millions of dollars debts as the views didn't peak. In his interview with Howard Stern, CK revealed that the plan was to make his money back after the first four episodes but sadly, things didn't go as planned.
In his words; "After four episodes, the whole idea was I'm not going to have to spend my own money after that, It made a nice little amount of money, but when I got to episode four, I was 'Hey gang, I don't have any money.'" The media, as usual, blew his words out of proportion with some sources saying that the comedian is completely broke. On the contrary, the 6-time Emmy winner revealed himself on "The Bill Simmons Podcast" that "he is not so broke". Louis further explained that although he took a risk that landed him in millions of debt, he can easily clear them by selling the show which he solely owns to distribution Networks like Netflix or iTunes.
See Also: World's Highest-Paid Comedians 2015
What We Know About His Wife, Kids, And Father
Louis' father, economist Luis Székely, met his mother, Mary Davis at Harvard. His father is a Hungarian Mexican while his mom is American with Irish ancestry.
He married actress and artist Alix Bailey in 1995. The couple has two daughters, Mary Louise Szekely and Kitty Szekely. They divorced in 2008 after attending marriage counseling for over a year. The two have joint custody of their kids.
Reports have it that the couple, who have been apart for about nine years, might be getting back together as they bought a studio apartment in Greenwich Village, New York City. They reportedly spent $564,900 on the small-sized home, adding to their three existing properties.
Wiki
Birth Name: Louis A. Székely
Birth Place: Washington, D.C., U.S.
Birth Date: September 12, 1967
Height: 6 ft  0 inches
Occupation: Comedian, Actor