| Age/Date of Birth: | September 12, 1967 |
| --- | --- |
| Height: | 6 ft or 183 cm |
| Ethnicity/Race: | Multiracial (Caucasian and Hispanic) |
| Nationality: | American |
| Net Worth: | $35 million |
| Wife or Girlfriend: | Blanche Gardin (2018–Present). He was formerly married to Alix Bailey (m. 1995; div. 2008) |
| Parents: | Luis Székely and Mary Louise |
Louis Székely, best known by his stage name Louis CK, is an American comedian, actor, writer-producer, director, and editor. he has received six Primetime Emmy Awards, a Peabody award in 2012, and several other awards for The Chris Rock Show. The American comedian has won the Grammy Award for Best Comedy Album twice. He was ranked fourth on Rolling Stone's 2017 list of the 50 best stand-up comics of all time, the same magazine also ranked his stand-up special Shameless number three on their "Divine Comedy: 25 Best Stand-Up Specials and Movies of All Time" list
The father of the famous rib cracker, economist Luis Székely, met his mother, Mary Davis (née Davis), a software Engineer, at Harvard, where his mother was completing her degree in a summer school program. His father is a Hungarian Mexican while his mother is American with Irish ancestry, his Jewish grandfather, Géza Székely Schweiger, immigrated from Hungary to Mexico, his father's home country.
His family moved to his father's home country of Mexico, where his father obtained a degree from the National Autonomous University of Mexico, this was before he graduated from Harvard, he was a year old at the time.
The American standup comedian has 3 other sisters, below are details about his former wife and children.
Who Was Louis CK's Wife and Do They Have Children?
Louis CK Was Once Married To Alix Bailey
Name: Alix Bailey
Date of Birth: 3 February 1967
Occupation: Artist, Actress
Spouse:  Louis C.K. (m. 1995–2008)
Number of Children: Two
Alix Is An Established Artist
Baily was raised in New Haven, Connecticut, and in Italy. Being the daughter of two Italian painters, it is no surprise that she herself also grew up to become a painter. According to her biography on her artist website, she studied painting at Bennington College in Bennington, Vermont, alongside established artists such as Pat Adams and Sidney Tillim. She also bagged a Masters degree in Fine Arts from Indiana University.
The lady artist is a member of The Painting Center in New York City and not only have her works received much praise over the years, but they have also been featured in a number of high-profile galleries in New York, Connecticut, and Italy. Reviewing one of her paintings called Self Portrait Mantel at the Blue Mountain Gallery Group Show, Larry Groff "The resolving chord of the figure's pale blue blouse and brown hair against the ethereal pale green mantel and interior space is enormously satisfying and makes it difficult to move on to the next painting".
Though An Artist, Alix Has Also Dabbled Into The Movie Industry
According to her IMDb biography, Alix played acting roles in a number of movies. She appeared in a small role in the Louis C.K. comedic film Tomorrow Night, portraying the character of Preppie couple/woman. She also played a starring role in Persona Ne'll Aqua, a segment produced by her now-ex-husband, Louise CK.
For her contributions to the creation of Pootie's paintings in the 2001 Louis C.K. film Pootie Tang, Bailey is credited as part of the members of the film's art department. In 2006, she starred in a video short by Louis C.K. titled Searching for Nixon, and in her most recent endeavour in the acting business, she played a starring role as Alice in the family-adventure film, Spooky Stakeout. The movie revolves around four teenagers who are saddled with the responsibility of solving a mystery in a hunted castle.
How She Met Louise
Louis met his future wife, Alix Bailey, at a New Year's Eve party in Boston when they were both 18 years old. The comedian had drenched himself in alcohol to the point that he ridiculously asked Alix to be his wife just five minutes after meeting her for the first time. Being a very funny move, Alix could not but laugh at Louise. As fate would have it, 15 years later, they met again through a mutual friend and the then-not-so-popular entertainer pulled a proposal stunt again. This time, Alix said yes and they eventually walked down the aisle in 1995.
Louis CK and Alix Got Divorced 13 Years Later
After years of being married, Louise and his wife decided that it was time to part ways. However, they took the decision after attempting to save their marriage by attending counseling sessions for a year without any positive results. Their divorce proceedings were devoid of any form of drama and never made it to the headlines and even after it was finalized, they maintained a very good relationship, co-parenting their daughters without a fuss.
While Bailey, who is far less public about her life than C.k. has never said anything about their divorce, the comedian in a 2011 interview with GQ, C.K. scratched the surface on the reason behind their divorce. According to him, they just had not been making each other happy for a while and finally had to admit that it was time to move on.
Prior to their divorce, Louise C.k's comedy materials usually included things about his wife. However, after their marriage ended, he was had no choice but to readjust his material by not talking about Alix anymore. "Not that I was ever really talking about her, exactly, but now I couldn't do that at all; I couldn't talk about the woman I was divorced from. She deserves her privacy. But that meant I had no idea where I was going to get material. It was like, 'Oh, shit, there goes my act.'" he said.
Despite being divorced, a 2016 report on Variety had it that the ex-couple co-acquired a studio apartment in Greenwich Village, New York City. They reportedly spent $564,900 on the small-sized home, adding to the three existing properties that they previously acquired in the same building.
Meet The Comedian's Children, Kitty and Mary
Within the period they were married, Louis and Alix had two daughters named Kitty Szekely, born on the 22 of March 2002, and Mary Louise Szekely, born in 2005. They are of Irish, German, Italian, Hungarian, and Mexican ancestry through their parents.
Owing to the fact that the two girls were children at the time their parents got divorced, the couple were given joint custody of them. C.K. said he was able to survive his divorce from his ex-wife with the help of his daughters. He told GQ that after the divorce, he just sat in his pajamas for about two years. "And I was nothing for my kids", he said. " "And then eventually I climbed out of it and was just like, 'I can't do this. I can't fuck around like this.' I focused on the kids, and they saved my life". 
An Inside Look at How Louis CK Began His Career
Louis was born Louis Székely on September 12, 1967, in Washington D.C. When he was just a year old, his family moved to Mexico- his father's native and returned six years later to Boston. He graduated from Newton North High School in 1985 and the same year he began a career as a stand-up comedian, performing in open mic nights in Boston comedy clubs. While in high school, CK also showed interest in writing and directing, at 17 he directed a comedic short film titled "Trash Day".
Louis CK's comedy career didn't immediately take off as he saw a prolonged period of unpaid performances. To support himself during these periods, CK worked petty jobs including as an auto mechanic, as a cook as well as at a video store and a public access TV cable. In an interview with The Hollywood reporter, CK revealed that at the beginning of his stand-up career he starved for five consecutive years.
"For almost five years of my life, I was starving." CK told Hollywood Reporter "I'd do a club, and the owner wouldn't pay me. I'd say, 'Where's the money?' and he'd say, 'I'm just not paying you.' That's how little leverage comedians had then. It was really, really hard."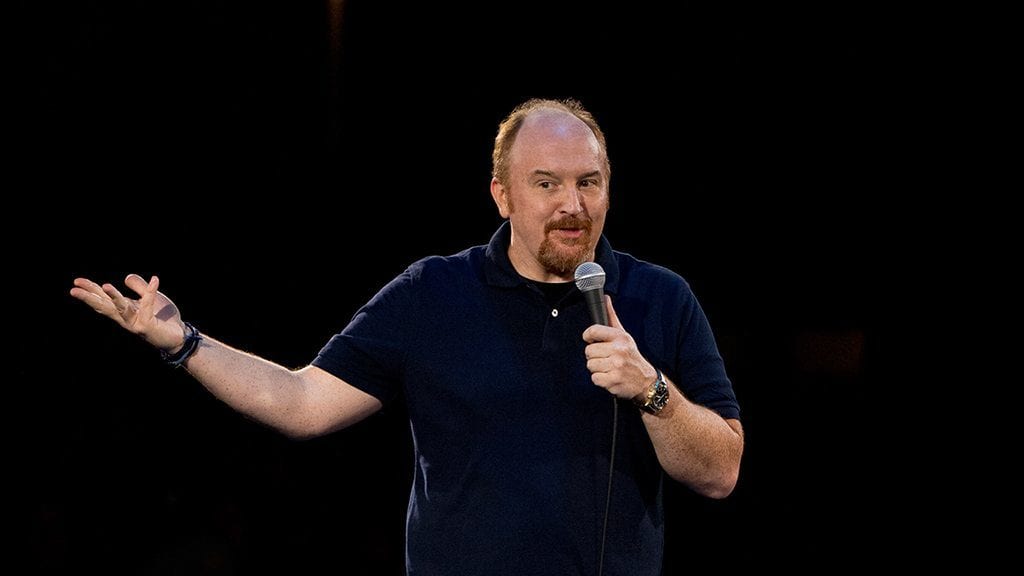 Hollywood Success
However, as the Boston comedy scene began to boom, so did CK's stand-up career. He began landing paid gigs and opening for popular comedians like Jerry Seinfeld. He soon began earning $2,500 for performing 7 shows in a week and as much as $10,000 per theatre performance. CK told Hollywood Reporter that when he started making tons of money "it freaked him out". "When I first started making tons of money, it freaked me out." he said, "I would always get 10 grand in cash every show because I needed to touch the money. I needed to feel like it wasn't just going to pay my bills."
Louis CK's first big break came in 1996 when HBO released his debut half-hour special. He then began writing for comedians like David Letterman, Conan O'Brien, Jay Leno, Chris Rock and Dana Carvey as well as performing in their eponymous shows. CK released his first hour-long special, "Shameless" in 2007. His second special "Chewed Up" released in 2008 earned him an Emmy nomination for "Outstanding Writing in a Comedy or Variety Special".
The Louis CK Ticket Sale Method And How He Made A Lot of Money
CK has been described many times as a risk-taker, and while that has impacted his wealth positively, he has also suffered corresponding repercussions in other times. Let's start with the positive part. In 2011, the raunchy comedian opted for a new way to distribute his fourth full-length special, "Live at the Beacon Theater". The special would be his second independently produced, directed and written one. CK boycotted the usual physical and broadcast media for distribution, releasing it instead on his own website, selling them at $5 each devoid of Digital Rights Management (DRM).
Another reason CK chose this way was to ward off piracy. Importantly, the move paid off as he soon made $1 million from the sales which were paid directly into his account as the process helped to get rid of middlemen. CK applied the same method in selling tickets for his concerts; instead of selling via Ticketmaster he sold them directly to his fans on his website for $45 each. CK netted a total of $4.5 million using this approach. That year, Forbes calculated his earnings to be around $16 million.
However, while he confessed that using the middlemen would actually pay more, the approach is a way to increase his fanbase as the tickets and specials sell for a lesser price. Other comedians saw the importance of the CK-method and adopted it as well.
Other Projects
Louis CK has embarked on numerous TV projects such as FX's Louie of which he is the creator, writer, director, editor and also an actor. The comedy-drama series premiered in 2010. Louis has taken up such multiple roles in a number of other projects via his production company Pig Newton which is in contract with  FX Networks. Apart from acting in his self-created TV series, Louis has made appearances in numerous movies most of which he's had behind-the-scene roles. Some of them include; The Invention of Lying (2009), American Hustle (2013), Blue Jasmine (2013), Trumbo (2015), and a voice role in The Secret Life of Pets (2016).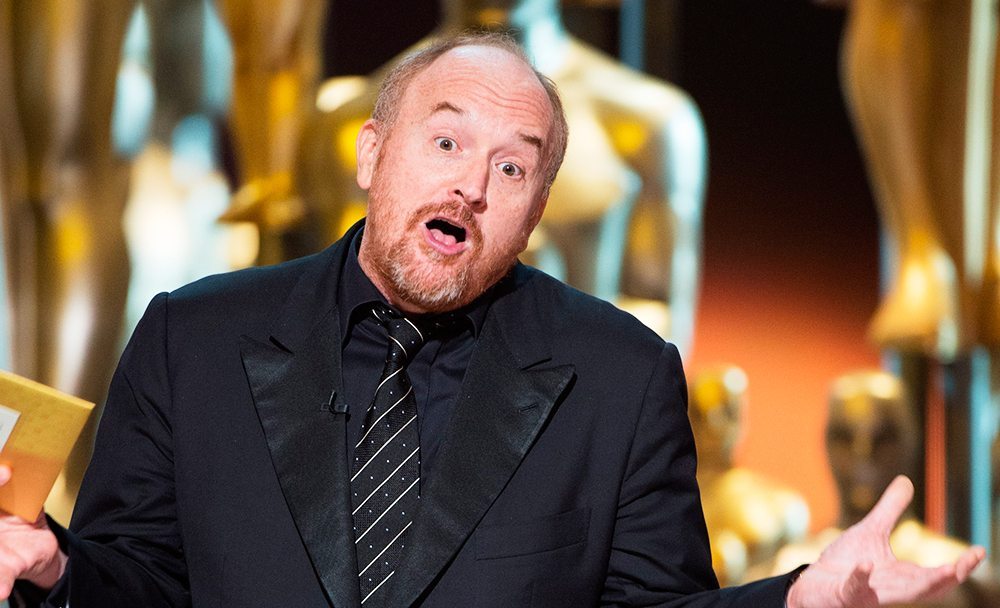 Bankruptcy Rumors
Louis in 2016 took another risk by solely creating and funding comedy series "Horace and Pete" with $2 million of his own money. He went on to release the series online without any promotion whatsoever which put him into millions of dollars debts as the views didn't peak. In his interview with Howard Stern, CK revealed that the plan was to make his money back after the first four episodes but sadly, things didn't go as planned.
In his words; "After four episodes, the whole idea was I'm not going to have to spend my own money after that, It made a nice little amount of money, but when I got to episode four, I was 'Hey gang, I don't have any money.'" The media, as usual, blew his words out of proportion with some sources saying that the comedian is completely broke. On the contrary, the 6-time Emmy winner revealed himself on "The Bill Simmons Podcast" that "he is not so broke". Louis further explained that although he took a risk that landed him in millions of debt, he can easily clear them by selling the show which he solely owns to distribution Networks like Netflix or iTunes.
Profile Summary
First Name:
Louis
Last Name:
Székely
Also Known As:

LCK, Louie
Sex/Gender:

Male
Profession:

stand-up comedian, writer, actor, and filmmaker
Famous For:
His dark sense of humor and irreverence in his comedy shows
His TV series, Louie
Colleges/Universities Attended:

University of Michigan
Educational Qualifications:

Unknown
Religion:

Agnostic Atheism
Birthday & Zodiac

Age/Date of Birth:

September 12, 1967
Zodiac Sign:
Virgo
Birth Place:

Washington, District of Columbia, United States
Nationality:
American
Ethnicity/Race:

Multiracial (Caucasian and Hispanic)
Country of Residence:

USA
Physical Attributes

Height:

6 ft or 183 cm
Weight:

86 kg or 189.5 lbs
Eye Colour:

Hazel
Hair Color:

Red
Other Body Measurements:

Unknown
Relationships

Marital Status:

Dating
Spouse/Partner:

Blanche Gardin (2018–Present). He was formerly married to Alix Bailey (m. 1995; div. 2008)
Family and Relatives

Father:

Luis Székely
Mother:
Mary Louise
Children:

Katherine "Kitty" Szekely (b. 2002) and Mary Louise Szekely (b. 2005)
Siblings:
3 sisters
Other Relatives:

Dr. Géza Székely Schweiger (Paternal Grandfather) (Surgeon), Rosario Sánchez Morales (Paternal Grandmother), Alfred C. Davis (Maternal Grandfather), M. Louise Davis (Maternal Grandmother), Dr. Francisco Székely (Paternal Uncle), Mario P. Székely (Cousin)
Net Worth
Estimated Net Worth:

$35 million
Salary:
$52 million (2017)
Source of Wealth:

Comedy and filmaking career