Before Johnny Depp became a controversial figure with split opinions regarding his character and actions that resulted in popularized scandals, he was a universally adored actor who was revered by both his fans and his critics alike, not just for his acting abilities but also his enchanting looks. In that period, Johnny Depp was a toast of women in Hollywood and outside of it and there were a couple of relationships that resulted from it, one of which was a marriage to Lori Anne Allison.
Unlike other relationships which were with fellow actresses, Lori Anne Allison was a makeup artist who fell in love with the superstar, lasting long enough for them to get married.
We explore her relationship with Johnny Depp in this article and other interesting information about her.
Lori Anne Allison's Biography
Lori Anne Allison was on the 6th of September, 1957 somewhere in the United States and has had a long life being a successful makeup artist and an entrepreneur. Not much is known about her background, particularly about her parents and her education but she took an interest in the art of makeup at a young age, as early as the age of 13, when a makeup artist in Miami Beach applied makeup on her. Ever since, combining the artistry she had been developing through her work on dolls, she began to elevate and ingrain herself into the art of makeup.
As the years went by, Lori Anne Allison's wealth of knowledge increased and she discovered personalities like David Bowie who created iconic looks with the use of makeup and she sought to become a part of the world where they exist, and thus, she relocated to New York City with the desire to join the entertainment industry as a makeup artist.
Her quest for a career in the entertainment industry was not an easy journey but the help of personalities like Christina Applegate and Adam Ant, she began to land makeup gigs in Hollywood, and thus began her transition from being an amateur to being a professional artist.
As the quality of her work brought her more jobs, she met other stars and aspiring actors in her various projects, one of which was her ex-husband, Johnny Depp. Since she left the makeup world of Hollywood, Lori Anne Allison has taken interest in the world of entrepreneurship by owning a couple of businesses, one of which is a cupcake business, D'Cups, and another being a cosmetic business focused on lipsticks named Serendeppity, which was launched in 2015.
Lori Anne Allison's Relationship With Johnny Depp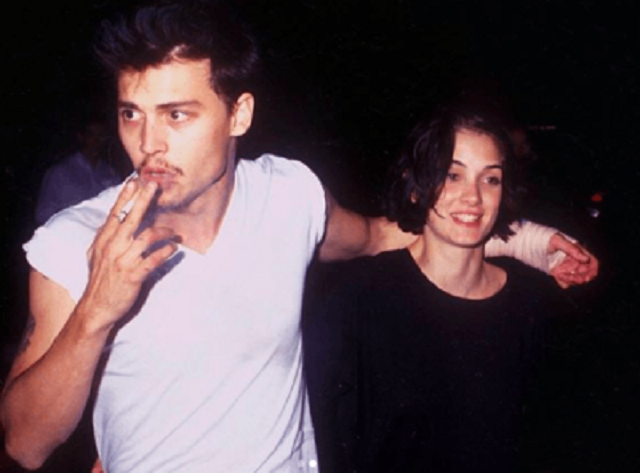 Lori Anne Allison is five years older than Johnny Depp but the age difference did not matter when they met in the 1980s and subsequently began a relationship that led to a marriage in 1983.
The couple was together for three years during which Johnny Depp got his start in the world of acting after Lori Anne introduced him to Nicholas Cage, who helped him get started as an actor.
Unfortunately, the good start into their marriage did not last and after two years, they got separated, completing their divorce in 1986. Although the exact reasons for their divorce were never established, it was rumoured to have been a result of an affair Johnny Depp was having with an actress, Sherilyn Fenn, at the time.
Despite the disappointing end to their marriage, the couple has remained in a cordial relationship ever since, with Lori Anne Allison come out in support of her ex-husband during the widely publicized domestic violence scandal involving himself and his ex-wife, Amber Heard.
Although Johnny Depp has gone on to have numerous other relationships and has fathered two children, Lori Anne Alison hasn't been known to be involved with anyone ever since her relationship with Depp ended and does not have any known children.
See Also: Jeffree Star – Bio, Boyfriend, and Mom
Other Facts About Johnny Depp's Ex-wife
• Lori Anne Allison has been able to accrue a net worth estimated at $7 million through her two businesses, Serendeppity Lip Glosses and D'Cups, the cupcake business. Her ex-husband, on the other hand, has an estimated net worth of $200 million.
• Lori Anne Allison is a beautiful woman who stands at a height of 5 feet 1 inch.
• Before Johnny Depp, Lori Anne Allison was in a relationship with Nicolas Cage.
• Lori is partially deaf in one of her ears due to a shooting mishap that occurred in her young adult years.