There was a time when making videos on social media, particularly on YouTube was considered no more than a fad for nerds and reclusive people but today, it has become not only one of the most important and influential inventions in modern history but also a major source of income. Some of its popular personalities, such as Logan Paul has witnessed rapid growth in their net worth, turning them from digital nerds to real-life millionaires.
In the case of Logan Paul, his net worth has thrived despite a string of controversies, in further proof of the power of YouTube as a platform. Together, with his brother, Jake, he has become one of the most influential personalities in the digital age. Let's take a dive into Logan Paul's net worth as well as details about how much he makes a year. Read on to learn more.
Logan Paul's Net Worth
When he and his brother, Jake Paul began creating videos for a YouTube channel, Zoosh, when they were 10 years old in 2005, one could have imagined he never thought he would become a digital superstar. That all changed when the short video platform, Vine arrived.
Through the platform, Logan Paul's dreams of success in the digital world went from improbable to probable as he amassed over 3.1 million followers across all his major social media channels due to the popularity of his work on Vine between 2013 and 2015.
By 2015, Logan Paul was named one of the most influential figures on the platform and he began to make several hundreds of thousands of dollars in advertising revenue. Despite a few setbacks caused controversies, often of his actions, he has maintained his influential figure, even after the end of Vine, and as a result, amassed a personal net worth of $19 million.
His net worth has been down to the strength of his digital influence which spans across Facebook, Twitter, and YouTube. On YouTube, where he has three channels – LoganPaulVlogs, TheOfficialLoganPaul, and Impaulsive Podcast, he has over 25 million subscribers combined with Logan Paul Vlogs owning the biggest share with over 19 million subscribers.
Aside from income made through monetized YouTube videos where he has over five billion views across all three channels, he is also making money through the sale of merchandise through his company, Maverick. His merchandise company, which is named after his parrot, is mostly focused on sportswear and accessories.
Logan Paul's net worth has also been contributed to by his work as an actor, appearing as a guest star on shows like Law & Order: Special Victims Unit, Weird Loners and the films, The Thinning and The Space Between Us. As an actor, he has appeared in over 18 movies and TV shows.
He has also earned money through a well-publicized boxing match with fellow YouTuber, Olajide Olatunji, well known as KSI. Although the fight itself ended in a draw, it drew a lot of views for both parties. The fight which happened in 2018, drew revenue of $11 million.
How Much Money Does He Make Per Year?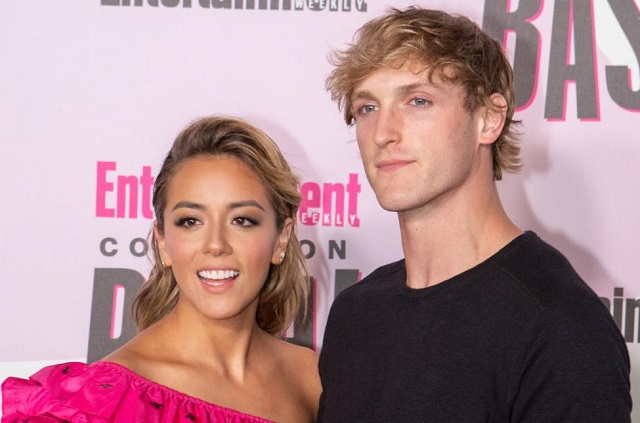 Logan Paul dabbles in several things across the world of entertainment, even as far as singing, but for his efforts and ventures, the bulk of his yearly income comes through his YouTube revenue.
According to the YouTube analysis website, SocialBlade, Logan Paul's net worth gets a yearly boost between $174 thousand to $2.8 million per year through his Logan Paul Vlogs channel alone, a result of an average of three million in video views and $273 thousand in monthly revenue.
His other channels, TheOfficialLoganPaul, and Impaulsive Podcast earn him between $15 thousand and $246 thousand per year and $5 thousand respectively for a combined yearly revenue of over $3 million in YouTube revenue per year.
See Also: PewDiePie Net Worth And How He Makes His Money
In other ventures, Logan Paul's net worth gets a considerable boost through his merchandise company which records over $10 million in annual revenue according to a report by Forbes magazine. With a huge profit margin as a result of the online nature of the merchandise business, it is believed that he earns a lot of money post-tax through the venture.
Some Other Facts About The YouTuber
He has been nominated for over 11 awards across major digital awards like the Shorty Awards, Streamy Awards, and Teen Choice Awards.
He is a video director and he has directed over nine music videos.
Paul is red-green colorblind and he uses color-corrective glasses.