For a man who initially wanted to be a priest, Lionel Richie has done reasonably well for himself as someone who made music his second career choice. He has been in the music industry for more than five decades, releasing multiple works that have earned him a title as one of the greatest musicians in American history. Despite his age, Lionel Richie remains an active musician, dazzling fans across music halls and festivals around the country and in the world at large.
His continued ability to be an active musician, combined with his looks that do not reflect the overwhelming reality of his age makes many wonder how Lionel manages to stay young. Read about that below, as well as other relevant details.
How Old Is Lionel Richie?
Alabama might not be one of the most celebrated or beloved states in the United States. Still, it is the birth home of one of the nation's icons, Lionel Richie, who was born in Tuskegee on the 20th of June, 1949.
He had his high school education at Joliet Township High School. There, Lionel proved to be a talented tennis player, earning himself a tennis scholarship to Tuskegee Institute. At the Institute, he earned a bachelor's degree in Economics, but it was not the most defining thing to happen to him at the school. Lionel Richie had developed a passion for music, and having learned how to play the saxophone, he formed a couple of music groups, which evolved to become The Commodores.
At What Age Did He Become a Professional Musician?
The Commodores got its first recording contract from Atlantic Records when Lionel Richie was only 19, thus he became a professional musician at that age.
The group spent just one year with Atlantic Records before they moved to Motown Records. At Motown, they became a popular soul group, following an initial career start as a backup to The Jackson 5. With the Commodores, a group that still exists to date, Lionel released 15 studio albums, nine compilation albums, and more than 35 singles, selling over five million records.
How Old Was Lionel Richie When He Began His Solo Career?
After more than 15 years with the Commodores, Lionel Richie began his solo career at the age of 33. He released his debut album, Lionel Richie. The album contained a couple of hit singles, like Truly, which topped charts in the US at the time of release.
Despite fears about possibly failing in the pursuit of a solo career, his debut album sold more than four million copies, establishing Lionel as an independent music star. He followed up his first album with the sophomore album Can't Slow Down. It enjoyed massive critical and commercial success, confirming his first album was not a fluke.
Can't Slow Down sold more than eight million copies, and earned him several music awards, including two Grammy Awards. After the success of Can't Slow Down, Lionel released several more singles including Say You, Say Me, which earned him an Oscar Award. It also reached number two on the Billboard Hot 100. His third album Dancing on the Ceiling was another commercial success, selling more than four million copies.
Lionel Richie's Age When He Released Louder Than Words 
Lionel Richie did not release another project until after a decade and at the age of 47 when he released Louder Than Words. The album did not perform at the same commercial level as his earlier albums, but it signaled his return to music. Since then, he has released six more albums, the last being Tuskegee, which was released in 2012.
Since he began his career, Lionel Richie has sold more than 90 million records, which places him squarely among the best-selling artist of all time. He has also won several awards, including the Golden Globes, American Music Awards, and the Kennedy Center Honors Award.
See Also: Brenda Harvey-Richie – Bio, Net Worth and Facts About Lionel Richie's Ex-Wife
The Secret Behind Lionel Richie's Young Looks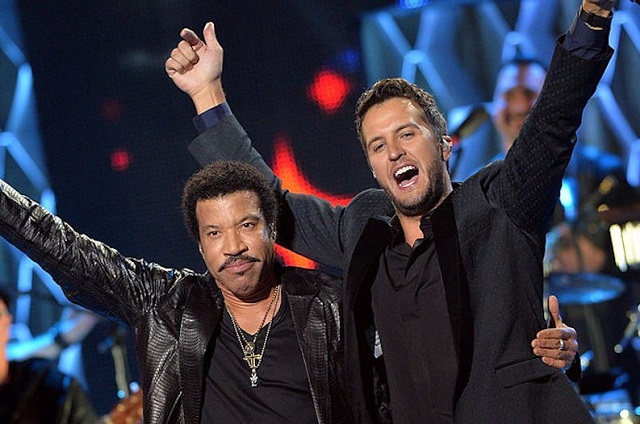 Despite being a septuagenarian, Lionel continues to look much younger than his age, while performing in various concerts and events around the world.
His secret? Genetics. According to the legendary singer, he comes from a family with strong genes, exemplified by two grandmothers who both lived up to a century. Other secrets include great sleep, great food, and lots of water.
It has also been suggested that the singer has undergone plastic surgery, getting a nose job among other things. However, none of those have been confirmed by Richie, who continues to defy the expected reality of his age with each passing year.