It is usually only in the movies that you get to see love brewing amidst a headline-making espionage story that involves global powerhouses like the United States and Russia. For Lindsay Mills, however, this was real as her love interest was American whistleblower Edward Snowden who leaked highly classified information from the National Security Agency (NSA) in 2013 while working as an employee and subcontractor for the Central Intelligence Agency (CIA).
Despite all that was going on around Snowden, he and Mills were able to wed while he was granted asylum in Russia. Life has not been the same ever since for the two as people want to know a lot more about their love life.
How Lindsay Mills and Edward Snowden First Met
Lindsay Mills had been in a relationship with Edward Snowden long before he became a person of interest to the United States government. She got acquainted with the North Carolina native in 2004, when she was 19 years of age, through an online dating website called HotOrNot. Users of the website rate each other's photos on a scale of 1 to 10, Hot or Not. Registered users who have rated one another's photos can then contact each other by clicking on the "Meet Me" link. Lindsay is said to have rated Snowden's photo an 8 on the dating site while he rated hers a perfect 10.
Initially, Snowden thought that Mills was smoldering blonde, absolutely volcanic, and beautiful. Looking back at the photos now, he said that he is amused to find out that she is gawky, awkward, and endearingly shy. It's a scary proposition to take an online relationship offline and theirs wasn't an exception, as Edward Snowden was nervous after they scheduled to meet in person for their first date. Having become confidants online, Snowden was afraid of them losing their connection in person because of his belief that distance favors intimacy.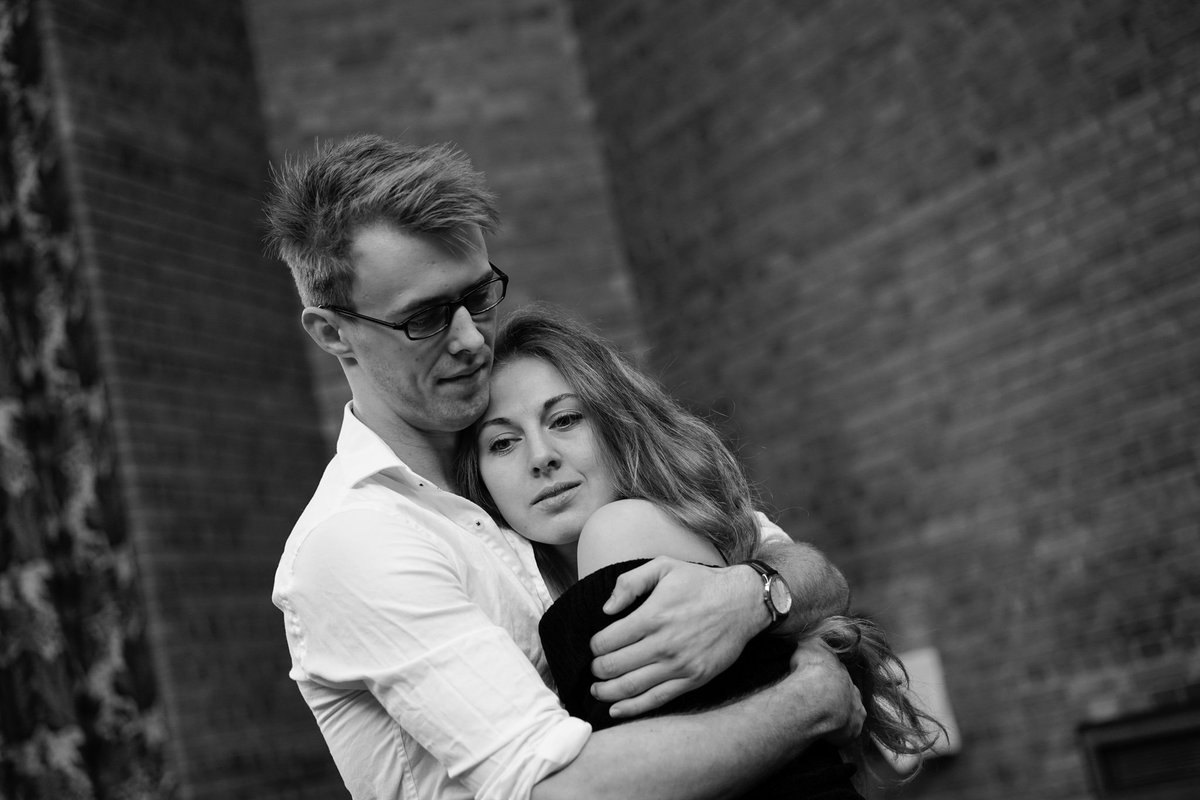 The Couple's Unconventional First Date
As their first date approached, Edward Snowden grew more nervous. On that fateful day, Lindsay Mills drove to his mother's condo to pick him up through his guidance on phone. Her date, on the other hand, forgot to make reservations at the place they were supposed to go to. That, nevertheless, didn't ruin the date as Lindsay drove him through her favorite road on Guilford as they talked until they stopped at the Laurel Mall parking lot.
The pair sat in the car for a long while as they discussed many things, including their families and what was left of them. Mills told him how she lived with her mother on Mondays, Wednesdays, and Fridays, and stayed with her father on Tuesdays, Thursdays, and Saturdays following her parent's separation. Her parents lived 20 minutes apart from each other.
The couple's first date turned out to be an extension of their first contact online and the beginning of a conversation that will last as long as they were together. At the time they first spoke in 2004, Snowden was awaiting a polygraph required for his TS/SCI (Sensitive Compartmented Information) clearance with the NSA. After expressing his worries about the polygraph, Lindsay Mills helped him in the preparation by practicing with him. He later got his TS/SCI clearance after passing the polygraph in the year 2005 at the age of 22.
The Impact Snowden's Whistleblowing Had On Their Relationship
Lindsay Mills became a person of interest in the media in the aftermath of the global surveillance disclosures after she was identified as Edward Snowden's girlfriend. For a long time between 2013 and 2014, Mills didn't write anything on her blog as she further reduced her appearances in public while keeping her whereabouts private. She later revived her blog in 2015.
Contrary to the notion in the media that there had not been interaction between the two lovebirds since June 2013, the Citizenfour documentary revealed in October 2014 that they reunited in Moscow which made it obvious that they were still dating at the time.
Lindsay Mills has been praised majorly for being there for her boyfriend despite all obstacles that came between their relationship. Although she was not aware of Snowden's plans, she still stood by him while he was on the run. She often visited him while he was in Russia on asylum.
Lindsay Mills made her first public appearance in 2015, during the Academy Awards ceremony. She was seen upstage with the maker of Citizenfour, Laura Poitras, as they received the Oscar Award for Best Documentary Feature.
Details of Lindsay Mills's Secret Wedding To Edward Snowden
Although there've been rumors about Lindsay Mills and her boyfriend being separated, the two appear to still be together as a couple. On valentine's day of 2018, Lindsay posted pictures of herself with Edward sharing kisses in their beautiful apartment in Russia.
In 2019, Edward Snowden disclosed in an interview that he and his girlfriend sealed their love by exchanging marital vows in a private ceremony held in a courthouse in Moscow in 2017. Judging by the pictures they shared, the couple appear to be happily married.
See Also: Who is Heather Childers of Fox News, Is She Married, Who is The Husband?
Where is She Now?
Even though Lindsay Mills has been careful about giving out information on herself and her husband, the pole dancer and acrobat, who was once a member of the Waikiki Acrobatic Troupe, is said to be living with her husband in Russia not minding the uncertainty surrounding his life. Edward who remains one of the most famous fugitives in the world appears to be living a very normal life. The duo frequently shares their pictures on social media as they patiently wait for the day the US government will allow him to safely return home.