Since the dawn of time, stories abound of people who earned a considerable amount of money within a short period and then lost it through a series of bad decisions. They exist everywhere from those who won lotteries to professionals in the music and acting industry. The rapid drop in Lindsay Lohan's net worth has made her one of the most famous names on such an unflattering list.
Lindsay Lohan, once upon a time, was one of the dominant young actresses in the world, with several of her movies earning hundreds of millions in the Box office. However, the income she earned through her early period of success has since been eroded through her spending habits and legal troubles. She has spent her adult life bouncing from one scandal to another, and although it appears those days are behind her, the damage to her finances remains. What is Lindsay Lohan's net worth? Get the answer to this and more below.
What is Lindsay Lohan's Net Worth?
As stated earlier, years of legal troubles and uncontrolled lavish spending has left Lindsay Lohan with a personal net worth of $800 thousand. It is a far cry from a woman who was worth as much as $30 million on her 18th birthday. Her huge net worth at the time was born out of her success from a variety of projects, particularly the movie, Mean Girls, which is arguably her most popular movie ever.
During her early acting days, she earned as much as $20 million from her movies, including earning $7.5 million each from Just My Luck, Georgia Rule, Herbie Fully Loaded.
Aside from her income from movies, which was her primary source of income, Lindsay Lohan also earned a considerable sum from her music career, where she sold over 1 million copies of her debut album, Speak. Other ventures Lindsay went into included a modeling career that saw her appear nude for Playboy magazine, earning $1 million and $2 million for a series of interviews with Oprah Winfrey. She also launched her fashion line, 6126. All of this contributed to a personal net worth that was well over $30 million for the New York City-born actress, so how did she end up at $800 thousand?
Why is Lindsay Lohan Worth Only $800,000 and What Does She Do With Her Money?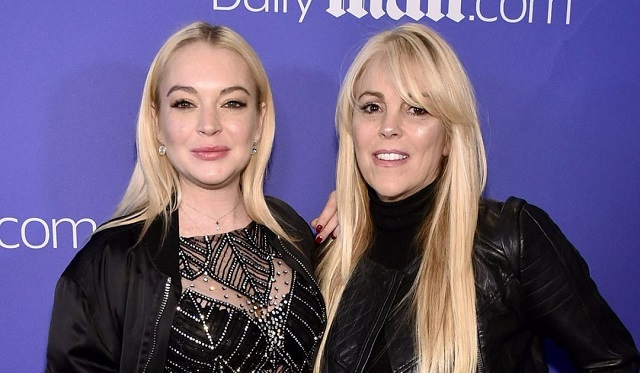 As much as $30 million might be to the average man, one doesn't really fathom how easy it is to lose all of it within a short period and that was a lesson Lindsay Lohan learned in a hard way.

Through a series of expensive purchases that included spending money on fancy cars, really expensive handbags, designer clothes and eating at lavish restaurants, Lohan was pretty much spending her millions just as fast as she earned them.

However, while hitting up multiple clubs in one night can make a serious dent in one's bank account, it does not have as much an effect as a drug habit and Lindsay Lohan had one. According to reports, Lindsay was spending as much as $5,000 on hard drugs in a week.

But then again, when you are Lindsay Lohan, spending $5,000 a week on drugs on its own, may not be enough to erode your bank account when you earn almost $10 million for a movie but a combination of her lavish lifestyle, drug habits, and legal troubles eventually left her with an empty bank account.

See Also: What is Kristin Cavallari's Net Worth, How Much Does She Make Per Episode of The Hills?

During her party years, Lindsay Lohan was arrested multiple times for DUIs, altercations, shoplifting and reckless driving. Between 2007 and 2013, the more she spent time in court or rehab, the more her expenses piled on and her debts increased.

Over the course of her reckless years, Lohan owed for several services, including taxes, where she owed over $233,000 in unpaid back taxes. She also owned $90,000 in limousine fees and $40,000 in tanning services. The $2,000 she earned from Oprah went to pay her debts.

In 2010, Lindsay was at her lowest point financially, boasting of a meager $100 thousand in net worth. However, in recent years, she has taken better control of her life, including returning to the front of the camera as an actress.

Through her appearances in the show, Sick Note and the movie, Among the Shadows, Lindsay Lohan has built her net worth to $ 800,000, which is still very far off from her starting point but an improvement on her lowest point.

Fact Check: We strive for accuracy and fairness. If you see something that needs updating,