You can't successfully write about the richest in rap music in the contemporary world without making a mention of Lil Wayne's net worth. Known for his rather eccentric lifestyle and sometimes, stirring lyrics, the musician has grown to become one of the most popular rappers around the globe. However, it is noteworthy that he is not just a rapper, he is also a singer, actor, and songwriter, as well as a record executive.
Having grown into a globally admired rapper and singer, it is expected that Lil Wayne has been able to rake in a lot of money for himself over the years. Accordingly, fans have often wondered exactly how much Lil Wayne's net worth is at the moment. Others have asked how he makes his money and if he is richer than his contemporaries.
Who Is Lil Wayne?
Before we talk about how much he is worth and how he makes his money, we need to take a look at Wayne's background and how he rose to fame. Born on September 27, 1982, Lil Wayne, whose real name is Dwayne Michael Carter Jr., developed an interest in music from an early age and actually started rapping at the age of 8.
When he turned 12, he was discovered by Birdman, another famous rapper, and co-founder of the Cash Money records. He consequently joined the label and began to spend quality time at the record label's offices, gaining valuable experience and learning the ropes.
Some years later, when he turned 15, Lil Wayne officially kick-started his rap career by joining the hip-hop group called Hot Boys which was also a Cash Money Records rap group. The group eventually got very big and became highly sought after, especially when they released their album Guerrilla Warfare in 1999 which was later certified platinum. For some time, Lil Wayne was the face of the Hot Boys group and was hailed for his energy on stage.
The rapper eventually began to work on a solo album and released his first effort as a solo artist in 1999. The album was called The Block Is Hot and it was well-received. In fact, the album sold out so many copies and eventually reached the top of the Billboard charts and won him wide acclaim, before going platinum. In 2000, he released his second album called Lights Out and followed it up with a third album titled 500 Degreez in 2002. Both albums were certified gold.
Lil Wayne went on to release different albums which all did quite well. However, his most successful album was Tha Carter III which was released in 2008. Tha Carter III was his sixth album and it was so good that it catapulted him to global stardom, selling out several millions of copies around the world. Today, Lil Wayne has released about 12 albums, cementing his place as one of the most talented and versatile American rappers.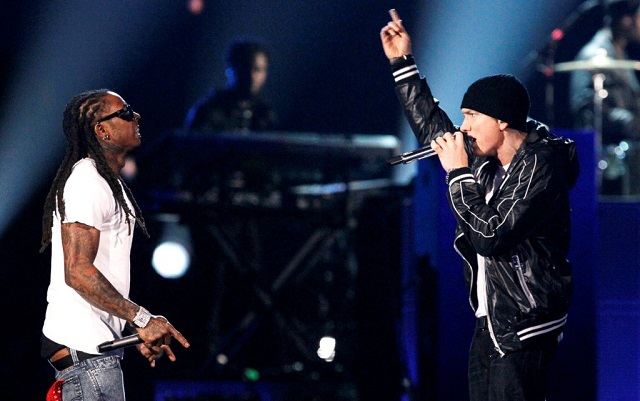 How Does He Make His Money?
Lil Wayne makes his money from different career endeavors. Apparently, he rakes in money from the sale of his albums, and he has sold several million copies. Also, he makes money from live performances and touring. According to reports, Lil Wayne performs as many as 50 shows every year and he earns $600,000 per show.
The rapper is also an actor who has starred in many TV series and feature movies from where he makes extra money. He is also a producer, composer, and director, having worked as the executive producer for Drake: Better Than Good Enough, a TV movie documentary, and other such projects.
Lil Wayne also makes a lot of money from his endorsement deals which he has inked during his career. The rapper reportedly has endorsement deals with popular brands, including Beats by Dre, Sprint, Mountain Dew, and others.
The hip hop star is also a businessman who has his own clothing line called Trukfit. He has another clothing line called Young Money which he launched in 2018 at Neiman Marcus. All these ventures combine to make the rapper very rich.
Read Also: Molly Brazy – Bio, Age, Family and Career Achievements of The Rapper
What is Lil Wayne's Net Worth?
There is not a doubt in the world that Lil Wayne is a wealthy man. Having been in the hip-hop business for quite a long time, enjoying immense success as a rapper, it is expected that he has made a substantial amount of money for himself over the years.
At the moment, Lil Wayne's net worth has been pegged at about $120 million by different sources. This is not quite surprising, considering his status as one of the top names in the hip-hop world.