With a stage name as innocuous as Lil Tecca, one would be tempted to dismiss fast-rising American rapper, Tyler-Justin Anthony Sharpe, as just another baby lyricist who would soon fizzle out after one or two hit songs. The fact however remains that nothing more could be further from the truth as the young man is one of the hottest properties in the rap world at the moment.
Hailed as one of the 21st-century hip-hop's strongest contenders, Lil Tecca started rapping as a child but did not take it seriously as he fancied the idea of becoming an NBA star. He later ditched his NBA dreams for music and soon caught fire on SoundCloud, thanks to some sick diss tracks aimed at his friends.
From SoundCloud, Lil Tecca is now a bonafide music star thanks to several multiple-platinum works such as his debut mixtape, We Love You Tecca. The teenager has also dominated the charts with monster hits such as "Ransom", which has been streamed about a billion times. It, therefore, comes as no surprise to discover that the rapper, who is still in high school and wears braces, now has a net worth estimated at $3 million
A Breakdown of How Lil Tecca Came about His $3 Million Fortune
Ransom Has Been Streamed a Billion Times Generating about $3.8 Million
Lil Tecca does not just owe his fame to his monster hit single, ransom, but also gets a healthy amount of his net worth from the song. Described as a melodic burst of dancehall-inflected rap, Ransom was independently released in May 2019. The song quickly amassed tens of millions of streams and entered the lower echelons of the Billboard Hot 100. Tecca then collaborated with popular video director and YouTuber, Cole Bennett, to shoot a colorful and animated video for the song. This video helped accelerate the song's rise and it went on to accumulate more than 350 million streams online and 144 million views on YouTube.
It has been two years since then and Ransom has accomplished several strides. It reached No. 4 on the Billboard Hot 100 and No.1 on the Billboard Streaming Songs charts. It also charted in the top five in several other countries such as Canada, Finland, Greece, Ireland, Lithuania, Latvia, New Zealand, Norway, and Sweden. Commercial wise, the song also performed wonderfully well. It sold about 5 million physical copies in the U.S. and around the globe. It has also been streamed about a billion times online, including on sites such as Spotify.
Most of these streaming companies never reveal the exact amount they pay artists but it is estimated that Spotify pays about $3.8 per 1000 streams. Going by the fact that Ransom has been streamed a billion times, it means that Lil Tecca could have earned as much as $3.8 million from that track alone.
His Debut Mixtape Sold a Million Copies
Building upon the success of his hit single, Ransom, Lil Tecca released his debut mixtape, We Love You Tecca, on the 30th day of August 2019. The mixtape did not disappoint at all as it went to the top of the Billboard R&B/Hip-Hop Albums Charts. It was also streamed about 100 million times in just seven days and sold about one million copies, hence a platinum certification from the RIAA. As can be expected, these streams and physical sales translate into seven-figure paychecks which have further boosted Lil Tecca's overall net worth.
Another body of work that has enriched the rapper is his first studio album titled Virgo World. The 19-track album features songs such as "Royal Rumble", "Our Time", "True To The Game", "Chemistry", "Tic Toc", "Back It Up", and "Take 10". There are also collaborations with the likes of Lil Uzi Vert, Polo G, Guwop Reign, Skrillex, and DJ Scheme. The album reached the top ten of the Billboard Top 200 charts. It has also sold tens of thousands of copies and counting, thus further contributing to Lil Tecca's net worth.
The Rapper's 2019 We Love You Tecca Tour Was a Worldwide Success
Lil Tecca has also made millions from touring. The Queens native embarked on his first headlining tour dubbed We Love You Tecca Tour following the release of his debut mixtape. The tour saw him play multiple shows across North America and some European cities. They include Minneapolis, Brooklyn, Berlin, Amsterdam, Paris, London, Seattle, Austin, Los Angeles, Boston, Philadelphia, Chicago, Dublin, Toronto, and Vancouver.
There are no available details on the revenue grossed from the tour but you can trust that it was substantial given that the average ticket price was about $115. One can also not ignore merchandise sales and the likes.
He Charges Six-Figures for One Feature
Another lucrative money-spinner for Lil Tecca is featuring in other people's songs. The rapper has featured on the songs of other artists such as Internet Money, The Kid Laroi, Smxthers, and Icyslug.
Tecca has not revealed what he charged these artists for the feature but there is no doubt that it would be in the six-figure region given his status in the industry. Such present reality is a far cry from what it used to be while the rapper was just starting out. As an upcoming artist, Lil Tecca charged as low as $40 for a hook and $70 for a hook and verse bundle.
How Much Does Lil Tecca Make a Year?
It is estimated that the Ransom rapper makes an average of $300K per annum. This sum hails from royalties from his albums and songs; both physical and digital sales. There are also earnings from featuring on the songs of other artists as well as tour earnings.
Given what Lil Tecca has accomplished in just a two-year-long career, one can reasonably surmise that his current average earning of $300K would enter the seven-figure region in the nearest future.
Sources of Lil Tecca's Net Worth
Ransom – $3.8 million est.
Mixtapes and Albums – 1 million copies+ sold
We Love You Tecca Tour 2019 – N/A
Features – N/A
A Look at the Rapper's Lifestyle
A look at the social media feed of Lil Tecca would leave you convinced of the fact that the young man is truly made. With a lifestyle of the rich and famous at his beck and call, Tecca has certainly come a long way from the days when he lived in his parent's basement and had not many resources to his name.
The young man is not one to waste money though and so, even though he has rapped about jumping in and out of luxurious cars such as the Rolls Royce Ghost ($311,900) and the Rolls Royce Phantom ($457,750), there is no proof that these vehicles actually belong to him. They may instead belong to his record label.
How Did Lil Tecca Get So Famous?
The answer lies in his 2018 monster hit single, Ransom, but his journey to fame actually goes back way more than that. As a young boy growing up in Queens, New York City, Lil Tecca loved basketball. He also loved playing video games with his friends as well. As often happens, these video game playing sessions were quite rowdy and Tecca and his friends generously traded barbs. His turned out to be quite lit, and so he took to recording diss tracks on his sister's laptop. The young boy utilized beats that he had downloaded off the internet and put these tracks on SoundCloud after production.
These diss tracks gathered thousands of plays and Tecca soon dropped other songs such as "Flyboy", "Callin", and "No More". These songs garnered millions of plays as well. It also caught the attention of industry heavyweights and one of them, producer Taz Taylor, tweeted Tecca and asked him to come over to L.A. for a recording session.
Tecca immediately got the permission of his parents to fly out to L.A. and spent a few studio hours recording several tracks. One of them was Ransom and the rest, as they say, is history.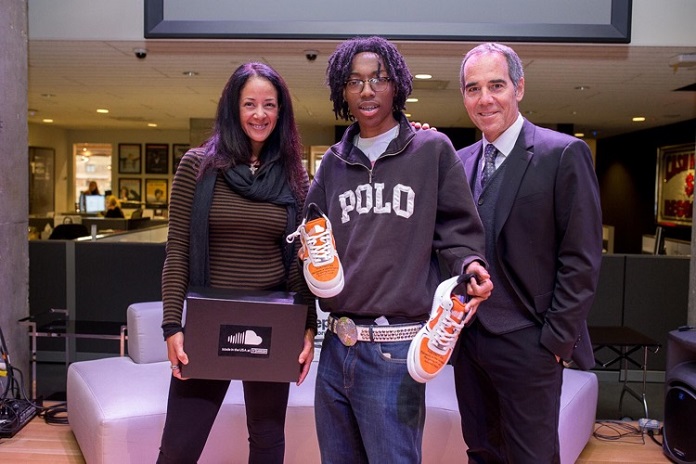 His Bestselling Albums and Songs
Albums
We Love You Tecca
Year of release – 2019
Charts – No. 4 Billboard Top 200 Albums
Sales – 1 million+
Virgo World
Year of release – 2020
Charts – No. 10 Billboard Top 200
Sales – N/A
Songs
Ransom
Year of release – 2019
Chart – No. 4 Billboard Hot 100
Sales – 4 million+
Did It Again
Year of release – 2019
Charts – No. 64 Billboard Hot 100
Sales – 1 million+
Love Me
Year of release – 2018
Charts – No. 97 Billboard Hot 100
Sales – 75,000+