One of the significant traits of acting as a creative form is the opportunity it constantly grants to people of any age to showcase their talent in it. No matter what your age is, if you are good enough to be an actor, you will get your chance. It is why child actors are a rampant fixture in Hollywood. Levi Miller is one of the many young faces who have gotten a chance to express their talents in the premier movie industry.
Levi Miller began his career in 2010 at the age of eight, debuting in a short film but since then, he has appeared in major productions like the adaptation of the Peter Pan story, Pan, and the young fantasy story, A Wrinkle in Time.
Here is a look at his career and every other detail about him.
Who Is Levi Miller? How Old Is He now?
Considering he has made most of his appearances in American productions, one could be forgiven for thinking of Levi Miller as an American, but the Pan star is rather an Australian, who was born in Brisbane, Queensland on the 30th of September, 2002.
Although he got a chance to live his dream at a young age, childhood years wasn't entirely a rosy period for Levi Miller who had to grow without his father because his mother, who is only known as Meg, divorced his father shortly after he was born. He was raised along with his two sisters, Tiarnee and Brittany by his mother alone, who worked as a nurse to provide and support her children.
At the age of five, Levi Miller entered and won a drama competition. He won the competition after performing a Peter Pan monologue, a character he would later play in one of the major films of his career.
Before he made his debut as an actor in a short movie, Levi also began a career as a model. As a model, he has been the face of several children-focused brands and has appeared in a number of TV commercials.
Having begun a career in show business at such a young age, and with multiple opportunities coming his way, it took only three years before he made his debut appearance in the short film, Akiva, where he played the character, Lavi. He was eight years of age at the time when he appeared in the short film which was released in 2010.
After his appearance in the short film, Levi Miller appeared in a couple of minor roles in the full-length film, A Heartbeat Away, his first TV show, Terra Nova, and another short film, Great Adventures before he got his big break starring as Peter Pan in the 2015 film, Pan.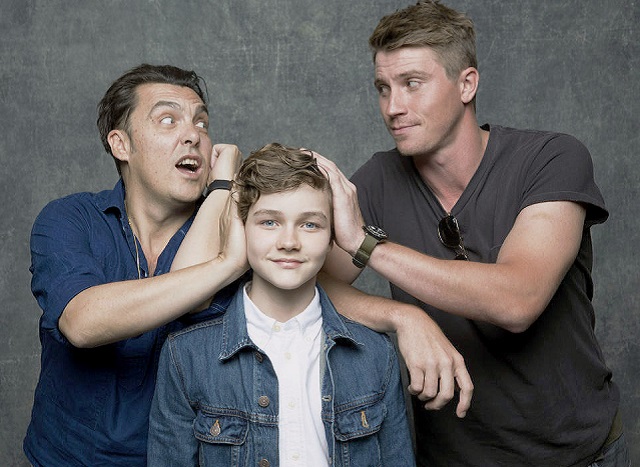 Although the movie was not a critical slam dunk, it made a modest profit in the Box office, enough to give Levi Miller global recognition. He has since gone on to make other appearances in major productions like the CW superhero show, Supergirl, and the movies Red Dog: True Blue, Better Watch Out and Jasper Jones.
In 2018, he got another chance to appear in another major Hollywood production, starring as Calvin in the film, A Wrinkle in Time. Similarly, the movie was not well-received by critics, but it was a Box office success, earning over $132 million on a budget of $100 million.
Since he began his career, Levi Miller has won several award recognitions for his performances in movies like Jasper Jones, Better Watch Out and Pan. He won the FrightFest and Monster Fest award for Best Actor and Best Performance in a Feature Film respectively for Better Watch Out.
See Also: Finn Cole – Biography, Age, Height, Family, Facts about the Actor
What Is He Up To?
Considering Hollywood has a track record of its child actors growing up to lead wayward lives or simply losing their popularity as a result of diverting their attention to other things as adults, fans of Levi Miller are now more than ever interested in the direction of the actor's life and career.
So far, he has continued to maintain an upstanding life in and out of the press. Focusing on making movie appearances, as well as completing his education. The actor is very much still in school, and when he can't be in school due to filming, he sends in his homework and class projects through email.
As for his career, although he is yet to land big movie projects that will perform well at the Box office, he continues to make major appearances on the screen and his most recent is a starring role as Leo in American Exit, released in 2019.