LeAnn Rimes is an American country singer and author who achieved stardom at the age of 13 thanks to the massive success of her debut studio album "Blue" that earned her a Grammy Award which was her first. She has sold over 40 million records worldwide and is estimated to be worth at least $25 million.
Although her success has waned in recent years, LeAnn continues to make new music and headline her own tours. Her marriage to actor Eddie Cibrian is an occasional tabloid fodder. Here's more about her early rise to fame and subsequent works.
LeAnn Rimes Bio – Before The Fame
Margaret LeAnn Rimes was born on August 28, 1982, in Jackson Mississippi and raised in Dallas, Texas. Her rich vocal ability became evident at a very young age when she began competing in local talent shows. She had her first taste of fame as a participant on the talent show "Star Search".
Her numerous local performances garnered her a small following and with much support from her father, Wilbur Rimes, she signed to Nor Va Jak, an independent label and began recording her own music. She was just 11 years old at the time.
Her independent label album "All That" released in 1994 would become her last as it attracted the attention of Dallas DJ and record promoter Bill Mack who brought her under his tutelage and in the space of three years, helped her land a record deal with a major recording label, Curb Records.
Breakthrough with Blue
LeAnn's debut album with a major label "Blue" was released in 1996 to critical acclaim and commercial success. The album was preceded by the release of its first single "Blue"– a cover of the original Bill Mack song first released in 1958. LeAnn's version became a massive hit! propelling her to star status.
Blue peaked at #3 on the Billboard 200 and topped the country charts. It sold over 123,000 copies in its first week and over 250,000 copies in its first two weeks. The album has since sold over 8 million copies worldwide.
See Also: Carrie Underwood Husband, Divorce, Son, Family, Wiki, Feet
Thankfully, LeAnn became a recipient of many coveted awards in the following year, 1997. At the age of 14, she won two Grammy Awards for Best New Artists and Best Female Country Vocal Performance, making her the youngest artists ever to win a Grammy as well as the first artists in the country genre to win the Best New Artist award. She also became the youngest to win a Country Music Association (CMA) Award after winning in the category of Best New Artist.
LeAnn Rimes Continued Success
Rimes cemented her star status in 1997 with two successful albums including the compilation album "Unchained Melody: The Early Years" which featured previously recorded materials prior to her success with Blue. The album sold over 2 million units worldwide. Her follow-up endeavor "You Light Up My Life: Inspirational Songs" sold over 4 million copies worldwide. Also in 1997, LeAnn with Tom Carter released her first book, a novel entitled "Holiday in Your Heart". The book was in 1998 adapted into a made-for-TV film of the same title of which she also starred.
Still signed to Curb records and with her father as her producer, LeAnn received fluctuating critical reviews for her subsequent works but her albums continued to sell at least 1 million copies worldwide.
She made her motion picture debut in 2000 romantic musical dramedy "Coyote Ugly" which made $113 million against a $45 million budget. In addition to her cameo role, LeAnn also recorded 4 songs for the film's soundtrack. Around the same period, she enjoyed a successful pop-crossover.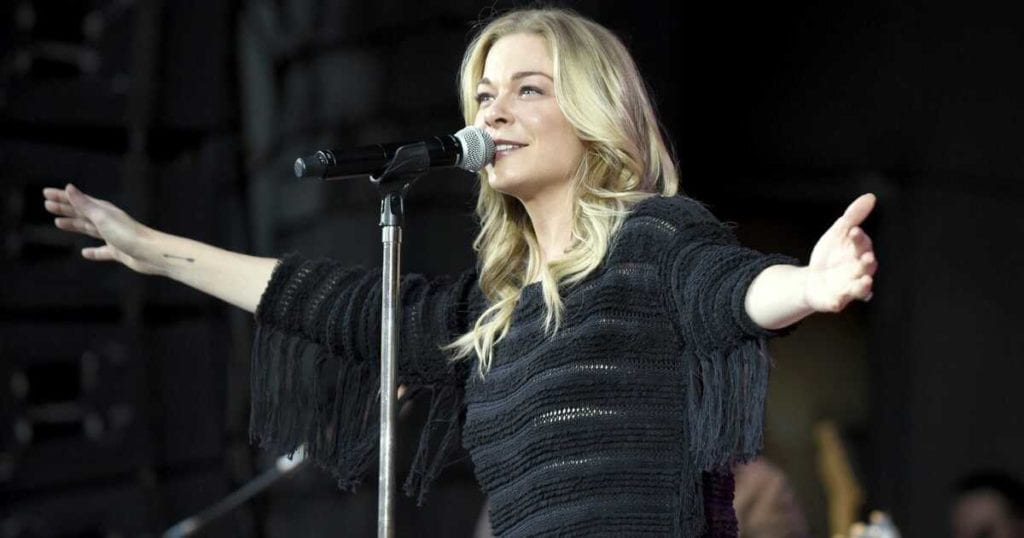 Managing And Label Problems
LeAnn found herself in a bit of managing squabble in 2000 when she sued her father and her former manager Lyle Walker for taking advantage of her career for selfish financial gain. An investigation revealed that both men had amassed for themselves $8 million from LeAnn's fortune since the start of her career in 1995. LeAnn, in 2002, settled with her father on concealed terms.
Also in 2000, she sued her label Curb Records demanding to be released from the contract, and for the rights to all of her materials. Both parties settled in 2001 and renewed their contract.
See Also: Taylor Swift Net Worth, Dating, Boyfriend, Brother, Mom, Parents, Wiki
Facts About LeAnn Rimes Husband, Marriage, Affair, and Divorce
LeAnn came under fire in 2009 after she cheated on her husband dancer Dean Sheremet with actor Eddie Cibrian whom she met on set while filming Lifetime TV film "Northern Lights". Cibrian at the time was married to TV personality Brandi Glanville with whom he shared 2 children "Mason and Jake."
The extramarital affair led to the end of their respective first marriages and the beginning of their own marriage after they wedded in April 2011.
LeAnn Rimes Motherhood and Kids
On becoming a mother it's quite unfortunate that Leann Rimes hasn't been able to get pregnant since her marriage to Cibrian. She opened up on how she desperately wants to grow the family by having a child of her own, particularly a daughter; she even considered having a child by surrogacy but changed her mind. She also admits that her new husband Cibrian is quite adamant about having another child after his two sons with former wife Brandi Glanville, reasons being that he hasn't had a stable job in Hollywood for years thus, it might be burdensome raising another kid.
In 2013, the new couple purchased a $3 million, 6 bedroom, 9 bathroom house in Hidden Hills, following Rimes' separation from her first husband after which she listed their home in Franklin Tennessee for $7.5 million which later sold for $4.1 million.
After Rimes renewed her contract with Curb Records in 2001, she remained with the label for 15 more years before signing a new deal with RCA Records in 2016. Under RCA, Rimes whose net worth is estimated at $25 million, released her 13th studio album "Remnants" (2016).