If you are looking for a multi-talented and gorgeous actress, then Laura Ramsey is an ideal lady who fits in that description. The movie star isn't just beautiful; she is also very talented when it comes to being in front of cameras. Since she was discovered while she was working in a restaurant in Los Angeles, Laura's life witnessed a positive turnaround, and today, she has established herself as one of the most prolific actresses in the Hollywood entertainment industry.
Laura has done a lot as an actress, and some of her most popular movies include Middle Men; Kill the Irishman, She's the Man, and Are You There, just to mention a few.
How Laura Went From a Restaurant Staff to Starring on the Big Screen
The beautiful actress was born as Laura Ramsey on the 14th day of November 1982 in Brandon, Wisconsin, in the United States. She was raised by her parents Mark and his wife, Jill Ramsey. While she was growing up, Laura attended Laconia High School situated in Rosendale, Wisconsin, and graduated in 2001. She further acquired her bachelor's degree in theatre from Ripon College of Performing Arts in Wisconsin.
As a teenager, Laura relocated to Los Angeles in pursuit of an acting career. She made the big move at the age of 19 and lived in West Hollywood, sharing a space with the girlfriend of a friend. To keep the bills paid, she worked as a restaurant waitress at Sunset Boulevard.
Most of the days blended into each other while she was a waitress, but one day stands out. On a seemingly ordinary day in December 2002, a talent agent spotted her and offered her an audition the next day. The audition was successful, and earned Laura Ramsey her first acting credit, in the 2003 documentary, The Real Cancun. The film centered on the life of sixteen teenagers and how they spent their vacation in Cancun.
Later on, she landed a role in the ABC series titled The Days in 2004. The following year, Laura made her first appearance in a feature film when she appeared in the movie titled Lords of Dogtown. The actress continued to pull a lot of stunts in her acting career and continued starring in other high-profile films.
Some of her notable films include She's the Man, Whatever Lola Wants, Kill the Irishman, No One Lives, Awful Nice, Are You Here, Middle Men, The Ruins, and The Covenant, among others. She also played recurring roles in TV series such as White Collar, Hindsight, My Generation, Madmen, and many others.
Laura Ramsey Hasn't Appeared Onscreen since 2015
The early years of Laura Ramsey's career were busy. In the first decade of her career, she appeared in 25 movies and TV shows. She also earned an award nomination for Best Supporting Actress for the film, The Ruins. But since 2015, when she had a recurring role in the TV show, Hindsight, Laura hasn't made an appearance onscreen.
The exact reason for her absence has fueled speculation from fans. While some believe she has retired from the business, others believe she hasn't been able to secure a role. A minority believes she is taking a break to raise her daughter. But while speculation continues to grow, the actress has kept mute about her real absence from our screens.
She Has a Substantial Net Worth
If the rumors are true about Laura Ramsey's retirement from acting, she can hold her head high for her financial accomplishment. In just over a decade as a professional actress, she went from earning minimum wage and tips from a restaurant to a personal net worth of $2 million.
The major projects that contributed to her substantial net worth remain unknown. But notable roles in shows like The Days, Hindsight, and films like She's the Man and Lords of Dogtown, are undoubtedly significant contributors.
See Also: Dana Min Goodman and Julia Wolov Bio: Here are Facts You Need To Know
Laura Ramsey's Relationship Status Remains Unknown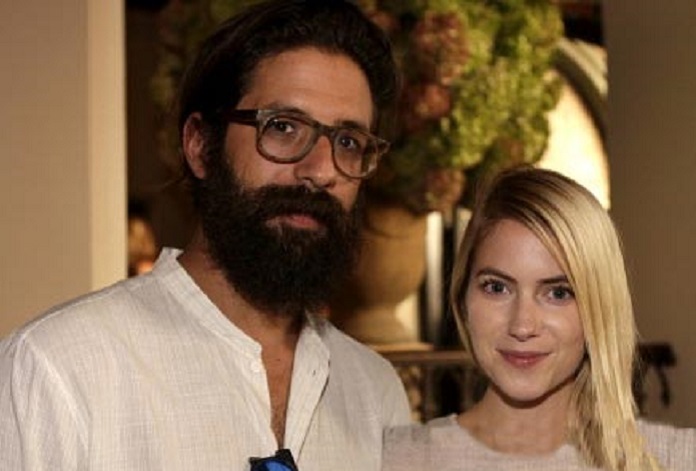 Laura's disappearance from the spotlight has left a significant void of information about her personal life. Other than the fact we know she is a mother, there is no concrete fact about her love life. Is she married? Is she in a relationship? These questions remain unanswered, with zero clues for her fans. However, before her Houdini act, we know she was in a relationship with two men, one of whom is her baby's father.
Her baby's father is Greg Chait, a renowned Los Angeles based fashion designer. He is the CEO of the fast-growing luxury fashion company, The Elder Statesman. He founded the company in 2007 and has recorded a few successes ever since, including profiles in major magazines like The Wall Street Journal, GQ, and Vogue. Laura Ramsey's baby daddy also won the $300,000 CFDA/Vogue Fashion Fund Award in 2012.
All of these successes led to the start of a relationship with the actress sometime during or after 2010. Details of how they met remain elusive, but the relationship resulted in the birth of Laura's lone child, Dorothy Chait. At the time, the couple was presumed to be residents of Malibu, California.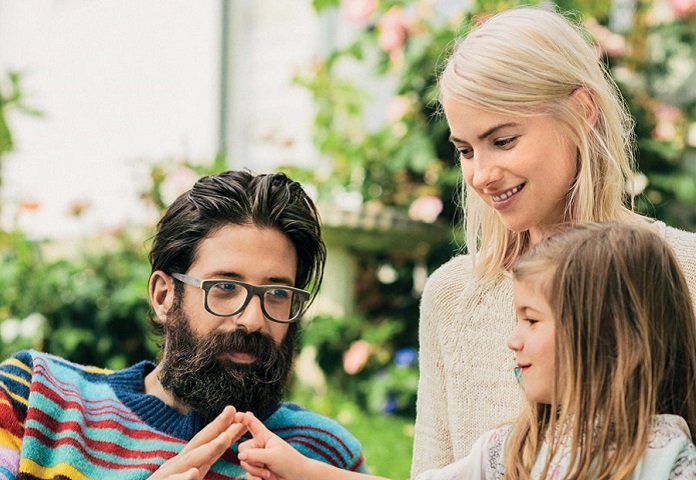 Sadly, since Laura left the spotlight in 2015, the exact status of their relationship has remained a mystery. While some believe the couple is engaged, others think they've parted ways.
Before dating and having a child with Greg Chait, Laura Ramsey was in a brief and quiet relationship with the actor, Brain Geraghty. Like her relationship with Greg, there are few available details about their relationship, except for the fact they were together for a year between 2009 and 2010.
Her Family Still Live in Wisconsin
The actress was born into a middle-class American family; her parents are Mark Ramsey and his wife, Jill. Asides from Laura, Mark, and Jill also have two other children named Joe and Arica Leonard. While their daughter has made a move to California, the rest of the Ramsey clan continues to live in Wisconsin, away from the spotlight and glamour of Laura's life.