Hip Hop used to be an exclusive art of African American people, a poetic form of expression that showcased their reality, particularly in America. But as the genre grew in popularity, it has been adopted by people from all races and background, even in faraway Thailand where Lalisa Manoban has built a career as a rapper, singer and dancer.
Although she is a native of Thailand, her act is part of the South Korean music group, Blackpink, which is famously signed under the South Korean entertainment company, YG Entertainment. Lalisa has been a professional rapper and singer in 2016 and has established herself as one of the prominent members of the girl group.
We took a detailed look at her background, career and other interesting facts you should know about her and presented them below.
How Old Is Lalisa Manoban And Where Is She From?
On the 27th of March, 1997, Lalisa Manoban was born in Buriram Province in Thailand. She was born as the only child to a Thai mother and a Thai father but she was raised by her mother, whose name is unknown and a stepfather of Swiss origin, Marco Bruschweiler, who is a renowned chef and restaurant consultant.
Other than the disappointment of not being raised by her biological father, her early years was a relatively smooth experience. She completed her education at Praphamontree School 1 and 2.
At the age of 12, Lalisa, who always had interest in South Korean pop culture, particularly its music having fallen in love with artists like Big Bang and 2NE1, enrolled and participated in a singing contest, representing her school. Although she only finished as a runner-up, the experience solidified her interest in pursuing a career in show business, leading her to compete in several dance contests, where she joined a dance crew, We Zaa Cool.
Eventually, after years of participating in various competitions, winning and losing some, Lalisa Manoban found her way to YG Entertainment after she auditioned for the company in 2010. She won the top spot out of 4000 contestants and was subsequently signed on to the label as the company's first foreign trainee in April 2011.
Lalisa Manoban's Music Career
After five years of training under YG Entertainment Company, Lalisa debuted in August 2016 as one of four members of the South Korean girl group, Blackpink. With the group, her first music project, a single album, Square One was released, which contained tracks like Boombayah and Whistle which were chart-topping songs.
Since they debuted in 2016, Lalisa Manoban and Blackpink have released a Japanese studio album, Blackpink in Your Area, three EPs – Blackpink, Square Up, and Kill This Love, and also released another single album, Square Two.
She and her Blackpink members, which consists of three other girls – Jisoo, Jennie and Rose, have been nominated for and also won several awards; over 25 awards from over 100 nominations.
As part of a career that has gone a long way from the girl that represented her school in a singing competition in Thailand, Lalisa and her group members have gone on multiple tours around the Asian continent and the world as a whole.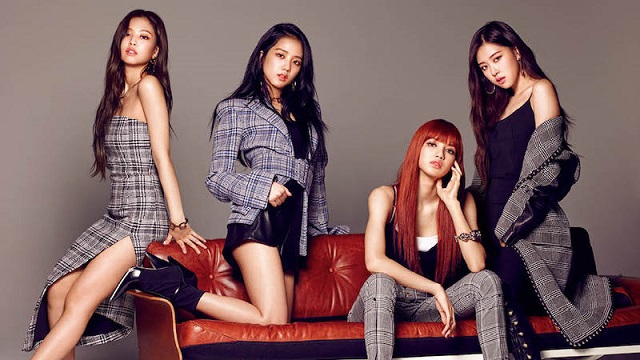 Outside of her music career, Lalisa Manoban is also a model. She started in March 2015 when she debuted for the brand, Nona90n. Lalisa has also modeled for brands like Moonshot, AIS Thailand and Samsung Galaxy. She has also had an acting career, with appearances in multiple episodes of Real Man 300 and Lisa TV.
Also as a result of the growing popularity of K-Pop music in the western world, Lalisa Manoban has become one of the most popular K-Pop artist on social media, with over 1.3 million subscribers on her YouTube channel, Lilifilm Official, and over 17.4 million Instagram followers, a figure that makes her the most followed K-pop idol on the platform.
Along with the numerous awards she has won as a member of Blackpink, Lalisa has also had a recognition of her own, including a Person of the Year award by The Standard which she won in 2018.
See Also: Mark Tuan of GOT7 – Personal Profile, Family, and Career Facts
Why Did She Change Her Name?
When Lalisa Manoban was born in March 1997, she was originally given the name, Pranpriya Manoban, which led her friends to give her the nickname, Pockpack. However, following a fortune-telling incident, which is popular in Asian culture, her name was changed to Lalisa, which means 'the one who is praised'. Considering her career so far, she is indeed the one who is praised.