It can be said that ranching in Oklahoma would not be where it is today if not for the input of one of America's most prominent ranchers, Ladd Drummond, a member of the popular and highly influential Drummond family who have been in the ranching business for over a 100 years. Here is a look at the life and other facts about Ladd, including details about his marriage to renowned blogger Ree Drummond.
Ladd Drummond's Bio
Ladd Drummond was welcomed into the world by his parents; Nan Olsen and Chuck Drummond, on the 22nd of January, 1969, in the mid-western American state of Nebraska. He was raised alongside his brothers; Todd and Tim in Pawhuska, Oklahoma, where his father was said to have been attending school. Following the completion of his studies, the family returned to Oklahoma where they owned a very big ranch.
From a very young age, Drummond was introduced to the ranch lifestyle as his parents never shielded him or his siblings away from getting their hands dirty. Due to this, he was able to learn how to do a lot of things that include operating heavy machinery, driving trucks, and performing manual labor among many other things.
In regards to education, Ladd Drummond's educational records reveal that he attended Pawhuska High School before enrolling in Arizona State University. While it is not clear what he studied in university, his education proved sufficient for him to be able to go ahead and handle the nitty-gritty details of running a ranch, as he, his father, brother Tim, and cousin Thatcher Drummond are all partners of Drummond Land and Cattle Company.
Net Worth
Ladd Drummond is a very wealthy man. According to the records, his family, which operates the Drummond Land & Cattle Co., is the 17th largest landowner in the United States, as they are said to own about 433,000 acres of land over 675 square miles. Reports indicate that in the last decade, the US government has paid in excess of $20 million to his family, mostly for the continuation and support of animal protection on their vast property.
Seeing that he comes from one of the biggest land-owning families in the US, it is no surprise to find out that the fourth generation Oklahoma rancher's net worth is estimated to be around $200 million.
Personal Life
Ladd Drummond is married to Anne Marie Drummond, better known to the world as the food writer, blogger, bestselling author, and television personality who identifies as Ree Drummond. While it is not clear how they met each other, they exchanged vows on the 21st of September, 1996 and went ahead to enjoy a honeymoon in Australia.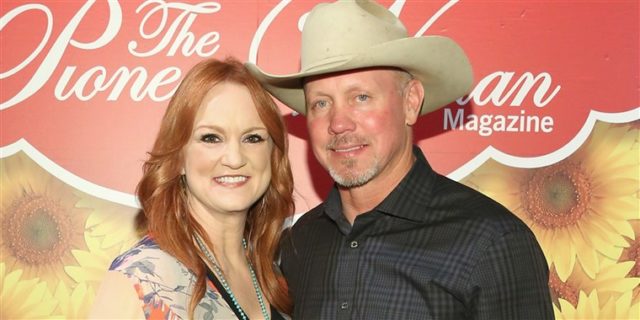 Ree and Ladd, who she refers to as "the Marlboro Man" in her books and her blogs, have four children: Alex, Paige, Bryce, and Todd. All of their kids were homeschool at some stage while Alex and Paige have gone ahead to enroll at a university. Alex is said to attend Texas A&M University while Paige is a student at the University of Arkansas.
Read Also: Who Was Ann Sothern?
Other Interesting Facts About Ladd Drummond
1. Drummond Land & Cattle Company was founded in the late 1800s by the Drummond family patriarch, Fred, who is said to have emigrated from Scotland and settled in the mid-western United States.

2. Ladd's eldest brother, Todd Drummond, died from injuries he sustained in a car accident.

3. As mentioned above, The Drummond family is the 17th largest landowner in the US. On the land, the family raises approximately two thousand five hundred heads of cattle and horses. Among the breed of horses that Drummond raises on the farm are quarter horses, an American breed of horse that excels at sprinting short distances. His horses have participated in racing events across America.

4. Ladd Drummond is actively involved in the Oklahoma Cattlemen's Association. In 2011, the Drummond Land & Cattle Company emerged as the winner of the 2011 Oklahoma Cattlemen's Association Range Championship. Ladd himself was given an honorary cowboy title of 'The Tough Hand' during the same competition.

5. Ladd is a huge American football fan. While it is not clear what team he supports professionally, his favorite college team is that of his alma mater, the Arizona State Sun Devils football team. He is such a huge fan of the side that he reportedly left his wedding reception party to watch a match between Arizona State University and Nebraska.

6. In 2012, the Drummond family purchased and renovated a 100-year-old downtown Pawhuska building, where they opened a restaurant and retail store called The Mercantile.

Fact Check: We strive for accuracy and fairness. If you see something that needs updating,