Kristina Sunshine Jung who is best known as just Kristina Jung is one of the few people who became a public figure not because of their career status but because of their link to a famous individual. As the daughter of a former drug lord, Jung has become very popular on the search engines with many desiring to know a thing or two about her and her relationship with her father George Jung. Here are some facts that may interest you about Sunshine Jung.
Who is Kristina Sunshine Jung – Daughter of George Jung?
Kristina Sunshine Jung is the daughter of two drug addicts and dealers who faced severe jail terms for their crimes. Her father George Jacob Jung was famous as a major figure in the cocaine business while her mother, Mitha was a drug addict who also had her own share of time in jail. Jung was born on August 1, 1978, she had a very rough childhood being raised by her addicted mother since her parents were divorced. However, she had a little touch of love from her paternal grandparents Frederick and Ermine Jung, who were fond of sending her clothes and toys. While her mother was busy with her law cases, her paternal parents handed her over to her aunt Marie Jung, George's sister. Marie then took care of Sunshine Jung until she was 18 years of age.
As per Sunshine's education, it is a mystery as there is no record of the high schools or colleges she attended although there are reports that she graduated from high school in 1996. Sunshine has a step-sister whose name is Clara Pearson.
Facts You Should Know About Kristina Sunshine Jung
She was featured in a film about her father
Jung starred in a movie titled Blow which is about her father and other infamous drug lords like Pablo Escobar, Carlos Lehder Rivas and the Medellín Cartel. The biographical crime movie which was released in 2001 was an adaptation of Bruce Porter's 1993 book titled Blow: How a Small Town Boy Made $100 Million with the Medellín Cocaine Cartel and Lost It All. Although her scene was cut from the film and replaced with Emma Roberts, it can still be found in the DVD extras and it featured actors like Johnny Depp, Penélope Cruz, and Cliff Curtis, who acted as George Jung, Mirtha Jung and Pablo Escobar, respectively.
She has a bad relationship with her father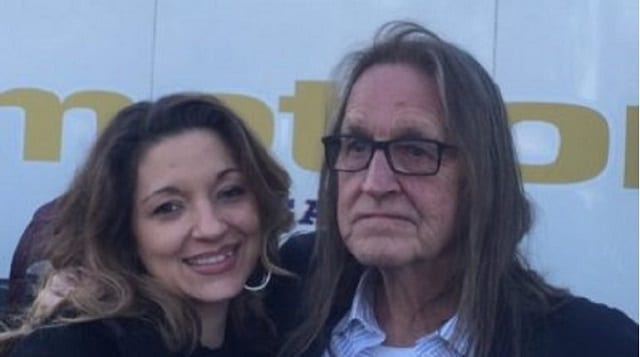 As depicted by the movie Blow, Kristina Sunshine Jung had an unfriendly relationship with her father. Despite being his daughter, Jung frowned at her father's illegal business. George Jacob Jung whose nickname is Boston George and El Americano was a drug smuggler and former primary member of the Medellin Cartel, a Medellín, Colombia-based powerful and a highly feared international drug-trafficking cartel. He was arrested, convicted of drug smuggling and was subject to 60 years of jail time by the federal court. Kristina never visited her father during his jail times until the time of his release from the prison in June 2014. After his release, George made several efforts to reconcile with his daughter. The reconciliation process seems very productive as the two spoke to each other on the phone. There are, however, indications that the father-daughter relationship was a work in progress while George was still in prison.
Kristina Jung is a Successful Entrepreneur
Following her rough childhood, Sunshine Jung made a decision to be nowhere like her parents. Instead, she turned out as a very successful entrepreneur who is working tirelessly to promote her BG apparel and merchandise. Even though the business was established with support from her father shortly after his release in 2014, she has remained devoted to the cloth line as its overall manager. As at 2018, she is believed to have an estimated net worth of $150,000.
See Also: Vicky Karayiannis – Chris Cornell's Wife Wiki, Age, Height, Children and Family
Kristina Sunshine Jung is Married 
Aside from being a successful businesswoman, Kristina Sunshine Jung is successfully married to her husband, Romain Karan. Although information about her husband cannot be found, it is believed that she is still happy with her marriage. She even has a daughter whose name is Athena Romina Karan. She currently lives in California with her family.

Kristina's parents divorced when she was just three years old. Hence, life was quite difficult for her while growing up as she lacked the parental love and care every child her age deserved. After her parents separated, her father George got married to Ronda Clay Spinello Jung and together they have a daughter Clara Pearson who is now Sunshine's half-sister.

Fact Check: We strive for accuracy and fairness. If you see something that needs updating,